When the winter season comes, the temperatures drop, and the chances of your pipes breaking increase. Therefore, it's crucial to perform a plumbing inspection before the winter season to ensure it's not susceptible to damage.
Carrying out a proper plumbing inspection before the winter season will help you avoid frozen pipes, sewer backups, and any other issues.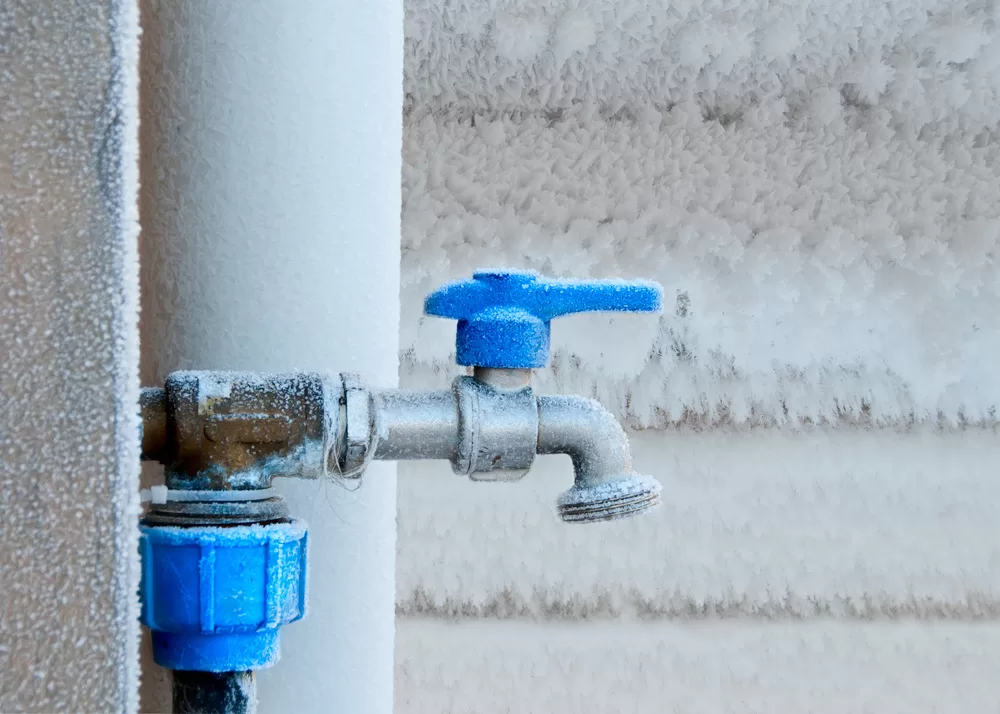 Additionally, you'll identify the areas that need repairs or new plumbing pipes during an inspection. If you need help with conducting a proper plumbing inspection, you can find professional plumbers in Liverpool.
You can also compare different plumbers to determine the best fit for your home plumbing inspection. With that said, here's how you can perform a plumbing inspection before the winter season:
Find The Main Water Valve
If you're inspecting the plumbing system in your home, the best place to start is with your main water valve. You can check photos online to see what it looks like.
Main water valves are usually located close to where water enters your home from your city's main plumbing line and, in most cases, is found outside your home or in your basement.
Once you've found the main water valve, it'll be easy to switch off the water supply to the house during inspections and repairs. Moreover, you'll know where it's located in situations like leaks and easily switch it off.
While inspecting the main valve, check that it's easy to open and close. If there are any difficulties in opening and closing, it may need to be repaired or replaced.
---
Read Also:
---
Check And Disconnect Outdoor Hoses and Hose Bibs
You must check and disconnect if you have hoses outside the house. This is because the hoses would be the first victims when the temperature drops.
To avoid the hoses from freezing, you can disconnect them and store them inside the house or in an insulated area where they won't be affected by the low temperatures. Ensure you also switch off all the outside valves and faucets to prevent them from freezing during winter.
Subsequently, check and drain all hose bibs in the property. Ensure that the bibs have been properly drained to prevent any remaining water from freezing.
If any hose has been left attached to the bib, it should be disconnected, drained, and put away with the rest of the hoses. Undrained hoses and bibs can freeze during winter and damage the water system, which would be detrimental.
You can follow the following steps to inspect and ensure that your hoses and bibs are ready for winter:
Disconnect all the hoses in the home, especially the ones outdoors.
Drain all the hoses and bibs.
Keep the disconnected hoses in an enclosed place such as the basement, garage, or a warm shed.
Switch off water to the bibs through the shutoff valves.
Insulate all the bibs by covering them.
You can also consult a professional plumber if you notice any issue in the bibs during draining and deactivation.
Inspect The Whole Plumbing System
Once you've checked and switched off the valves, the next step is to inspect the entire plumbing system. During the inspection, you'll have to examine all the pipes, hoses, and faucets.
Some of the things you should check are leaks, cracks, or weak spots that might burst under pressure. Once you notice any problems in the plumbing system, get a professional plumber to fix them.
Furthermore, ensure that all plumbing issues identified are fixed before winter. This is because any current issue can reach the point of disaster once winter comes.
Any pipes with cracks, weak points, or leaks would likely freeze and break when the temperatures drop. You might end up with no water and sewer backup during winter if the repairs are delayed, which would be a nightmare. So, make sure to consult the Hydro Plumbing & Mechanical professionals and get all the necessary repairs done as soon as possible.
Examine Sinks for Potential Clogging Issues
When you constantly use your sink for garbage disposal, it can cause problems during winter. This is because the oils and fats from garbage poured down the drain can freeze during winter, resulting in clogging. Hence, you must clean your sinks and drains to ensure they're ready for cold temperatures.
In addition, it's best to avoid disposing of oily or greasy substances in the sink. Ensure that you practice proper garbage disposal procedures to prevent clogs.
If you make a mistake and end up having oil or fat going into the drain, you can pour hot water to wash it off and prevent clogging, which can cause additional problems.
Check Pipe Insulation and Heating System
You should also inspect and ensure that all your plumbing pipes are insulated. Insulation will help prevent heat loss during winter if you have a heating system. The insulation will keep your water hot and reduce the heating cost.
You can also hire a professional to examine and ensure that your pipers are well-insulated for the winter season. A plumber can also make the necessary repairs and advice on the best heating system for your home.
Conclusion
The winter season can be brutal to your plumbing system, and you must ensure that you're adequately prepared. You should thoroughly inspect your plumbing system to avoid having issues during winter.
The plumbing system is often severely affected during winter because the sudden drop in temperature can damage the plumbing pipe if the water freezes. It's best to hire a professional to inspect the entire plumbing system.