If you live in an old house or apartment building, chances are that the bathroom is the last thing you end up touching up. You probably figured if it isn't broken, why fix it?
That mindset is totally fine, especially if you don't have a lot of money to focus on the bathroom – but eventually, you'll have to do it.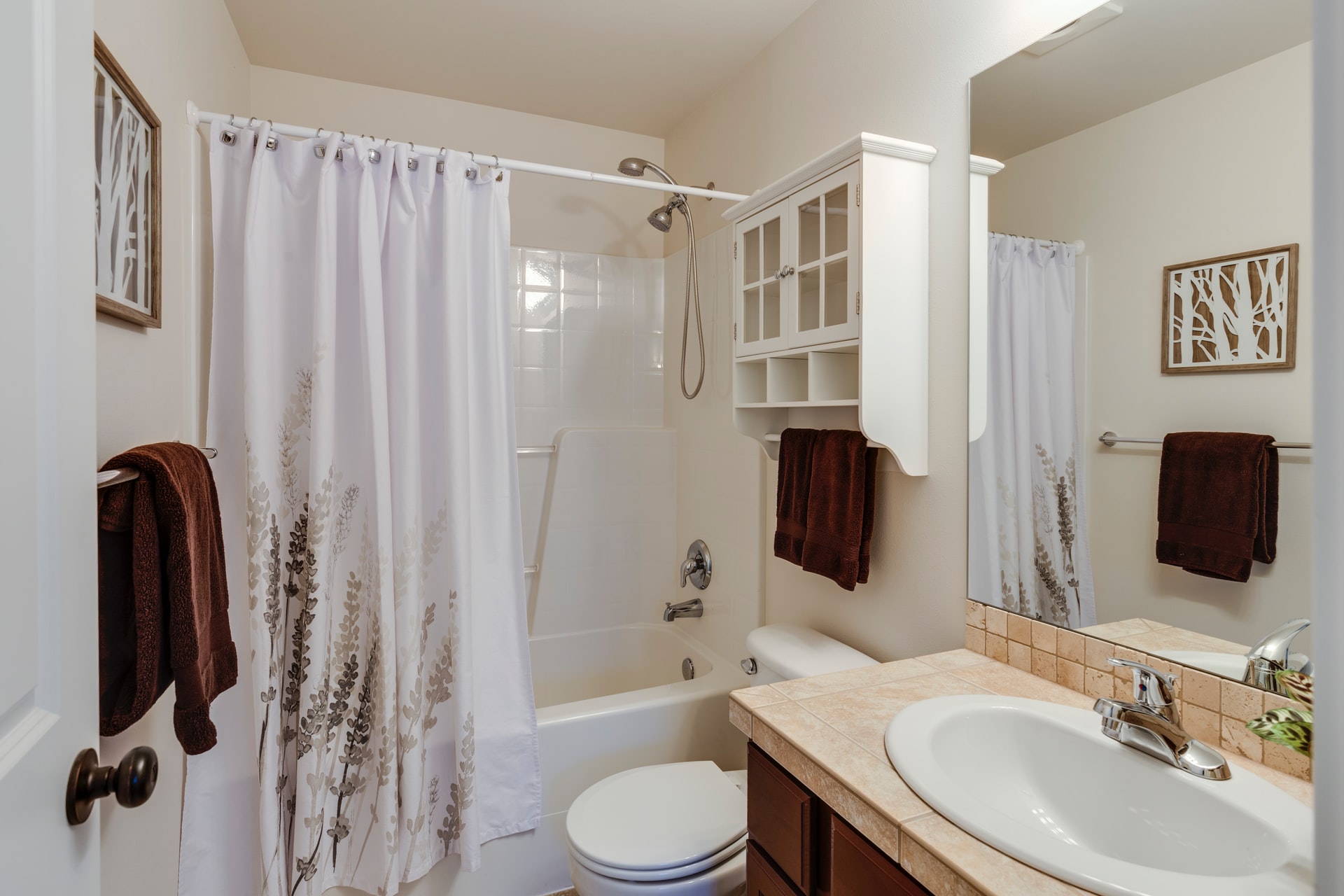 Regardless if you are changing up your bathroom due to an old interior that doesn't work, or just because the space looks old and out-of-date, you should start to change it little by little!
Here are some tips and tricks on how to make your old Springfield bathroom look brand new!
Fix What's Broken
Your first changes to the bathroom should be determining what works and what doesn't. When it comes to old bathrooms that haven't been touched, you'll have to replace almost everything eventually.
This will make the quality of your life better in the long run.
The contractors who specialize in bathroom remodel in Springfield MO stated that your safety and comfort should be first; this means getting rid of faulty bathtubs that might have scratched at the bottom or have horrible piping that doesn't drain your water.
The technology and mechanisms have changed quite a bit over the decades, so you might want to switch to the better, more comfortable ways of today's living.
Walls
The first thing everyone notices when they walk into a room is the color!
Your walls have so much impact on how the room is perceived, so your first big change should be replacing those old-looking wallpapers with some fresh and modern paint colors, this is probably the fastest way to make your bathroom look new.
After you chose a suitable color, it is time to add another thing to your wall that will brighten up the space – a big hanging mirror!
Replacing the old, smaller one with a new, bigger mirror is a great way to change up the space and give it a fresh feel.
---
Read Also:
---
Floor
The old flooring is the worst, especially in the bathroom – from faulty tiles to the design itself.
But what if you simply don't have the time to completely take down your tiles and change them? There is an easy solution actually, just get fake tiles!
This is great as you can always change them up if you ever get bored of them, and on top of that, you get to hide the old ugly floor.
Also, add a black or white rug in the bathroom, as it will tie the whole space together and give it a needed, modern touch!
Color Scheme
Old bathrooms have this common recurrence, and that's having colorful tubs or even multicolor parts of the furniture. It is totally old-fashioned, and it just looks ugly.
What you want to do is pick a suitable color scheme for the bathroom, for literally everything in it, from the rugs and curtains to the actual furniture, tub, sink, and toilet.
You want to be minimalistic, modern, and fresh – pick something calming and suiting, like white, grey, black, or wood, those are the cleanest color schemes you can choose, and it will work wonders for transforming your bathroom from the root!
Patterns
Chances are, your bathroom is rattled with strange-looking tile patterns, so what to do about it?
You have two options here, to either re-paint the tiles, not the most sustainable option, as it will chip over time, but at least you will freshen up the place, or you can go ham and replace the tiles completely.
Now, if you are a fan of patterns but don't want your bathroom to look old fashioned again, it is best to pick something more neutral or more clean-cut and modern.
Black and white tiles are great, especially if they have a specific geometrical pattern on them. Try to stay away from multi-colored ones, as they seem more retro.
Decorations
Depending on if you got this place from your grandparents, or if you just decided to buy an older property, but in most old homes, you can find lots of weird decorations, and yes, even in the bathroom!
The best thing you can do is to take it all off and let your bathroom be free from decorations or instead opt for modern versions of those same decorations!
Just add whatever you like; plants are always the best pick if you want to decorate a space a little bit, but don't go overboard.
Just think modern, metal, wood, clean-cut stuff, that kind of style will surely make your bathroom look brand new!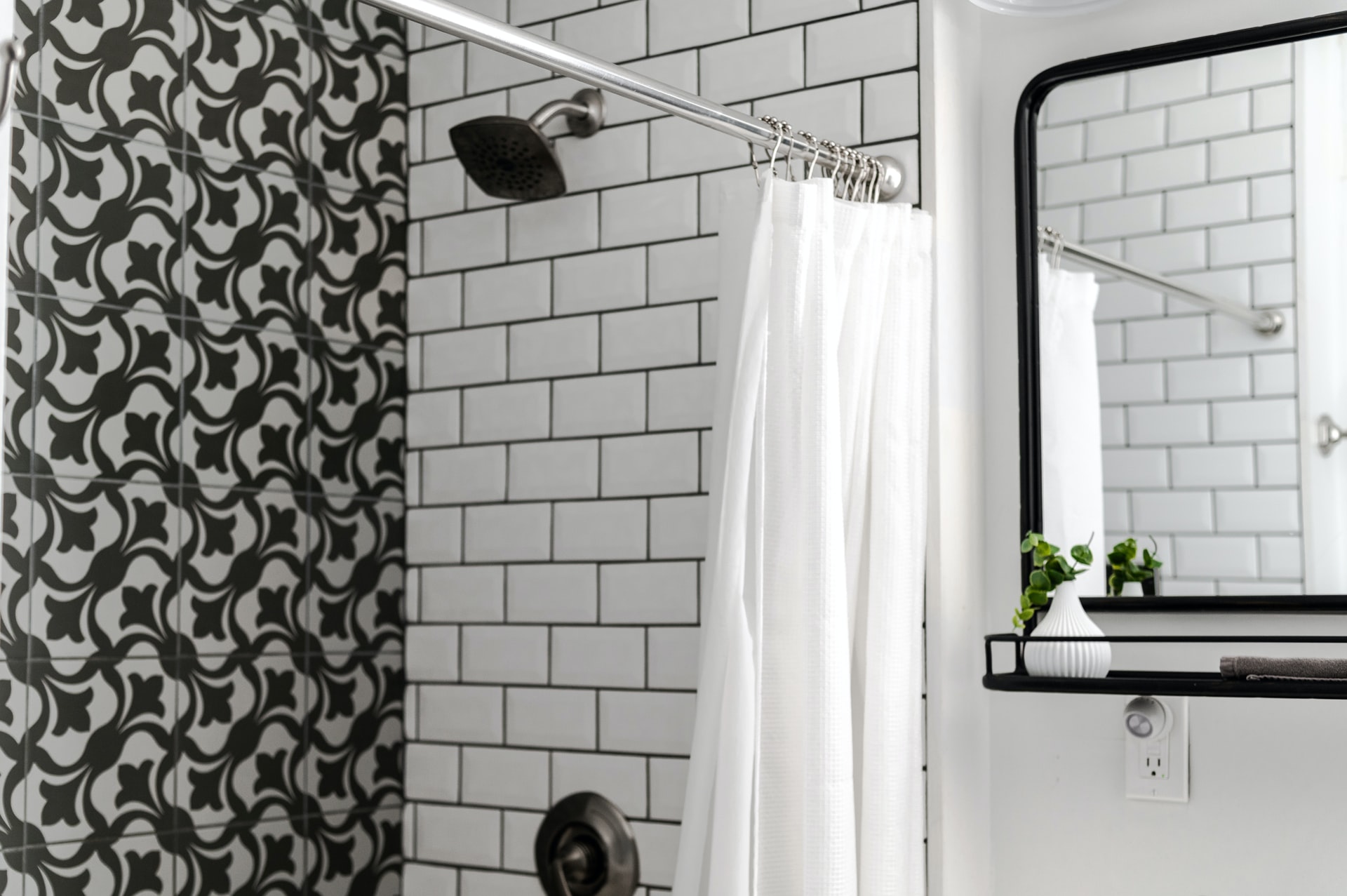 Declutter
Want to make your bathroom feel newer without having to remodel it or do a lot of construction – try getting rid of unnecessary items.
Decluttering is pretty easy, and there is always something to be taken down or hidden, especially in old bathrooms – curtains, for instance, that look old-fashioned and tacky.
Minimalism always looks more modern and put together, and it is easier to clean. This can truly brighten up the space and give it a bright look, and you will also have fewer things to clean in the bathroom itself.
That dust never fails to collect on everything.
Functionality is Key
You want to make your bathroom as practical and functional as you can, and most old bathrooms didn't really have this, to begin with.
You can always add more towel racks, hooks to hang your plants on – this will make your bathroom come to life, and also, you can add glass shelves or anything that can modernize the space a bit more.
The sky's the limit when it comes to this. You can add whatever you want, but just keep in mind that you want to make your space look minimal, modern, and above all else practical!
It is best to make a play and list your priorities when doing renovations in your bathroom, it will take a lot of time and energy, and you want to make sure that you have it all figured out.
Decide on the details and types of changes you want to make beforehand, so you can easily make a plan on how to do it all.
Just be determined; once you are all done and have a bathroom of your dreams, you'll be set for a really long time!