Growing your own vegetable garden can bring you many benefits, such as an unlimited supply of fresh vegetables without pesticides, reducing your carbon footprint, and encouraging you to eat a healthy diet, to name a few.
Picture this, you are in the mood for a salad, so you stroll over to your garden, pick a few ingredients, chop and toss, and you are ready to dig in.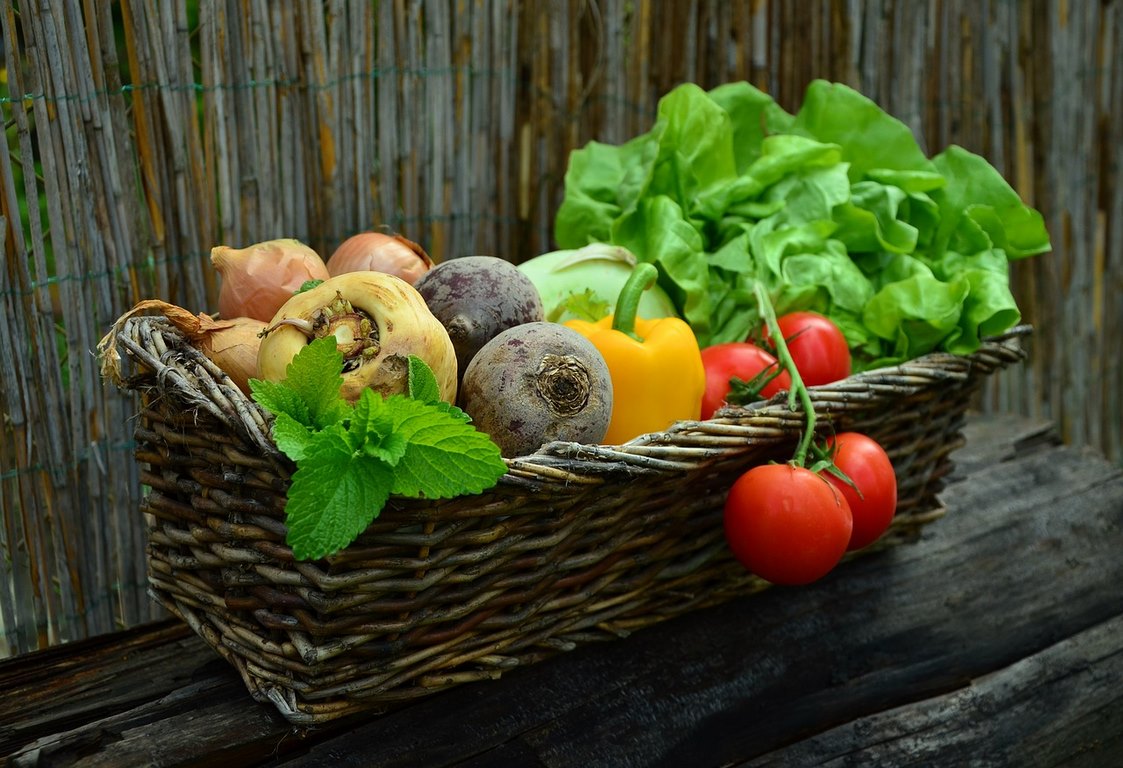 You don't need to head out to the shop if you run out of lettuce.
There is also no concern about nasty chemicals sitting on your food. One thing veggie garden-growing does not have to be is complicated.
This discussion is going to look at 7 simple ways you can start your own edible patch so that you will feel equipped and prepared to get your green thumbs dirty.
1. Pick A Spot
Now depending on your home and garden, you need to spend some time thinking about where you would like to position your vegetable garden.
If you have an outdoor space, this might be a top choice. Consider the amount of sun and shade your patch will get.
However, if you live in an apartment with or without a balcony, there are still options for you indoors and the upside is that you can control the temperature.
There are actually plenty of vegetables that flourish in an indoor growing environment.
Swiss chard, bell peppers, carrots, garlic, are just some of the easiest vegetables that you can grow indoors so don't let the lack of a garden stop you from harvesting your veg.
There is also evidence that having indoor plants growing can have a positive impact on the overall air quality within your home, and thus benefit your health.
2. Design Your Layout and Pick A Container
Depending on the spot you've chosen, you will need to determine what sort of layout or container you want to use.
For outdoor gardens, you might just create a designated area in your lawn for growing veg. Or you might opt for a growing box or a raised wooden feature.
For balcony or indoor gardens, you can choose from boxes, pots, tires, wheelbarrows, vertical hanging gardens, and more.
The options are plenty. You need to ensure your chosen container provides enough drainage for water and space for root growth.
There are plenty of creative design options that can suit all space requirements, so having a smaller area for growth should not hinder your enthusiasm.
---
Read Also:
---
3. Which Veggies?
The location you pick will determine which type of veggies you can grow. Whether your garden is indoors or outdoors, the kind of climate, the level of maintenance, and your preference, of course, will all be the determining factors in choosing your crops.
As mentioned, certain vegetables do very well inside, and others require very little TLC. If you live in a very dry or particularly rainy area, then you would look for types that grow well in these weather conditions.
The amount of time you can put into your veggies will also be a factor as some require more maintenance than others.
If you want to grow things that require little care, then opt for something like courgettes, beetroots, chilies, potatoes, beans, and radishes.
If you get great pleasure out of spending time with your fingers in the soil, then you could consider more high maintenance choices like tomatoes, kale, and sweet peppers.
4. Prepare Your Soil
You need to create a mix of soil to allow for the best growth. A suggested combination would topsoil, compost (ideally organic matter from your food waste), and potting soil.
The ratio is not fixed, but a suggested amount would be around 10%, 60%, and 30% respectively.
Remember, if the soil seems messy and smelly to you, there are ways of having a soilless garden, particularly if you are growing in an indoor garden.
This is known as hydroponics and makes use of other non-soil matter like gravel, water, crushed rock, or sand.
This method is also often a lot less reliant on large amounts of water, which is a pull factor for many people and reduces your environmental impact.
5. Plant Your Seeds
Plant your seeds at the correct depth for the type of vegetable and make sure you allow enough space between the seeds.
Cover them with soil, water and you are done. Now we wait for the first signs of growth, the shoots.
Be patient as you want to give your crops ample time for healthy growth without interruption.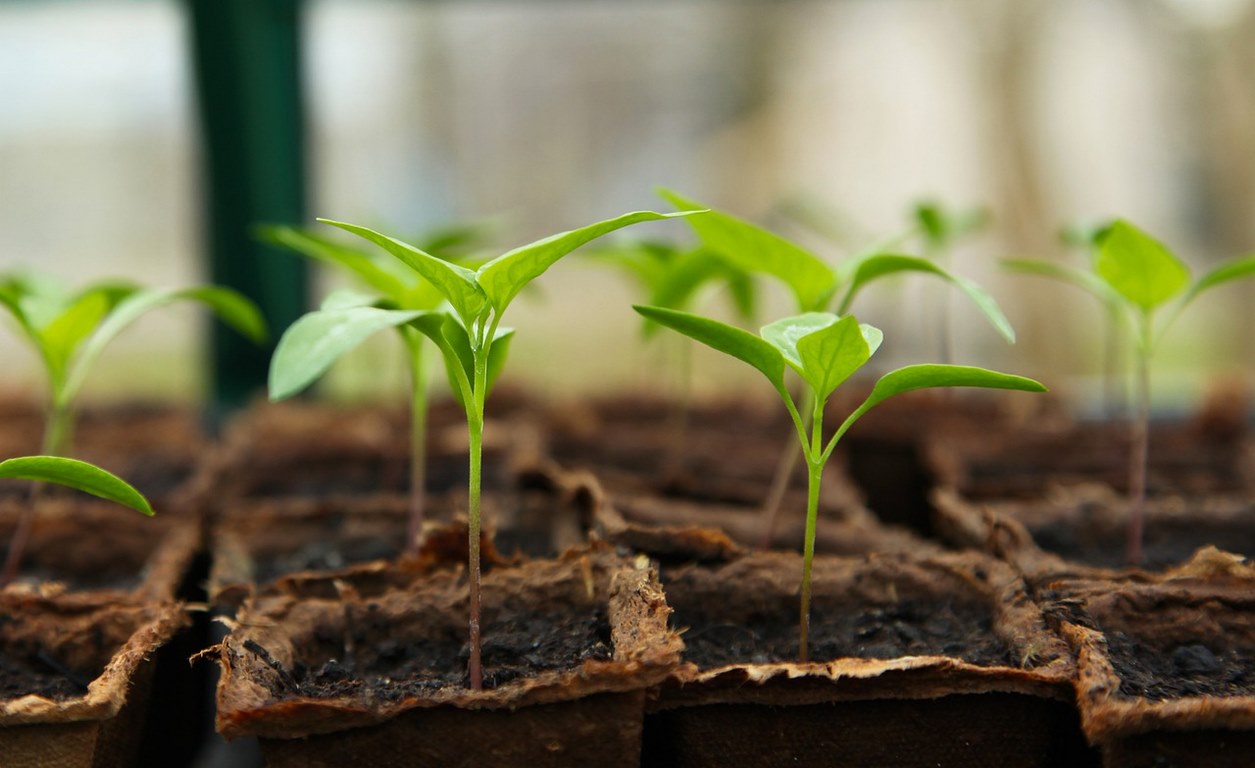 6. Keep Them Hydrated
A loose guide for watering your vegetable garden is about 1-inch of water per week. That being said, you will need to monitor your rain levels.
This amount will about double in particularly hot environments and gardens that are very exposed to the sun.
Water early in the morning to protect your garden from fungus growth as there is enough time to dry before nightfall.
The type of bedding you have chosen will also impact how much water your veggies need, and how many times a day you should water them.
7. Harvest the Goods
The best part of growing your own vegetables is harvesting them. Once your sprouts have bloomed, you can pick and enjoy the fruits (or veg) of your labor.
Pardon the pun! Make sure that you give each vegetable species enough time to grow to its maturity so it tastes best.
If you are not sure, you can always pull out, check the roots and do a quick taste test. If sweet and crispy, you are likely ready to dig in.
It is helpful to get a pair of garden shears to assist with the picking process. Morning is also a good time to harvest when the crops are cool and covered with dew from the night.
Starting your own vegetable garden does not need to be a challenging and onerous task.
It should be fun and allow you to reap the rewards of your efforts in the form of delicious, fresh, free, and organic vegetables.
Hopefully, this guide has helped you to better understand the simple steps required to get going on your own homegrown veg patch.