It can be rewarding and profitable to launch a home improvement company. However, getting started can be difficult, just as with any new business endeavor.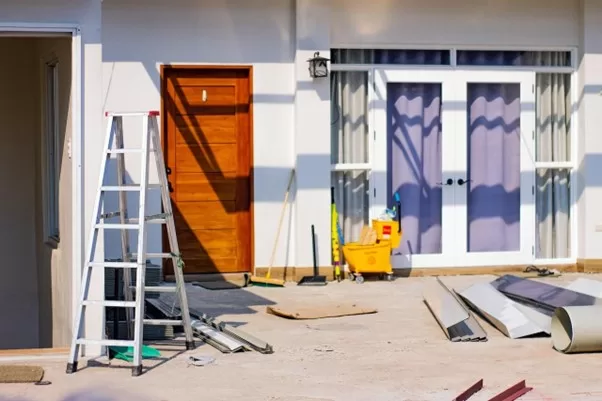 Fortunately, whether you're a seasoned contractor or just starting out, there are a few tricks you may utilize to create a profitable firm. We'll look at six key tips in this post to help you launch and expand a lucrative home remodeling business.
Develop a Business Plan
You must create a strong business strategy before you launch your home improvement venture. Your business objectives, target market, marketing tactics, financial projections, and more should all be included in your strategy.
To begin, decide who your target market is, learn about their wants, then develop a plan to satisfy those demands. Choose the services you'll provide, your pricing strategy, and the ways you'll set yourself apart from the competition.
You should also create a marketing strategy including a budget, target market, and tactics for advertising your services. As you develop your company, having a well-thought-out plan can assist you in being organized, focused, and on course.
---
Read Also:
---
Build a Great Website
In the current digital era, having a fantastic website is crucial for any business, especially one that specializes in house remodeling. Your website should be simple to use, visually appealing, and full of useful content for prospective customers.
To construct a website that will highlight your work, services, and client testimonials, think about employing a professional web designer.
It's also essential to pick a memorable me domain for your site that represents your brand. Use top-notch photos and videos to show off your work, and think about starting a blog to offer remodeling-related guidance.
Make sure your website is mobile-friendly as well, as more and more consumers are turning to their smartphones and tablets to conduct online service searches.
Leverage Social Media
Social media sites like Facebook, Twitter, and Instagram can be effective marketing tools for your company. You can communicate with potential clients, attract a larger audience, and promote your business by building a strong social media presence.
Make an official presence on each network and upload updates, images, and videos of your work frequently. Social media can also be used to run targeted advertisements that will reach potential clients in your neighborhood.
Utilize localized targeted advertising to connect with potential clients, and interact with your followers by answering comments and messages.
To broaden your reach and promote your brand, you should also think about collaborating with influencers or neighborhood companies.
Network with Local Businesses
Building a referral network for your home remodeling firm can be facilitated by networking with other companies in your area. Build ties with other professionals in your industry by participating in regional networking events, joining trade organizations, and so on.
You can also collaborate with companies that offer services that are complementary to your own, such as interior designers or real estate brokers.
To improve your exposure and establish connections in the neighborhood, you might also want to think about sponsoring regional events or charitable organizations.
This tactic can be great for encouraging word-of-mouth marketing as well.
Provide Exceptional Customer Service
For any firm engaged in home renovation, providing first-rate customer service is essential. Your ability to produce high-caliber work and provide exceptional customer service will help to determine your reputation.
Consistently communicate with your clients, pay attention to their requirements and worries, and give them comprehensive project information. Personalized service and rapid problem resolution are two more ways to go above and beyond for your clients.
You may create a devoted customer base and encourage good word-of-mouth recommendations by offering great customer service. This can also aid in establishing your firm as an expert in the field, thus boosting your reach even further and attracting even more customers.
Focus on Quality Workmanship
Finally, a focus on quality craftsmanship is essential if you want to create a profitable home refurbishing firm. You should only utilize the best tools and materials available to provide the highest quality of work.
Invest in continual training and education and stay current with the newest methods and trends in the industry you work in. You can establish a reputation as a dependable, skilled, and reputable home renovation contractor by delivering high-quality work.
Don't forget to solicit client input, and then use it to continuously enhance your offerings. Displaying client testimonials on your website and social media pages can also help in attracting a wider range of consumers.
In conclusion, careful planning, hard work, and dedication are necessary to launch a successful home remodeling company. You can establish a thriving business that offers superb customer service and top-notch work by adhering to these six tips.
Don't forget to concentrate on creating a strong strategy, a fantastic website, utilizing social media, networking with other local firms, offering first-rate customer service, and emphasizing excellent work.