We end up spending a considerable amount of money on home renovations and remodeling.
Although planning the renovation work on our own may save a few dollars, it is better to hire a contractor for the best results.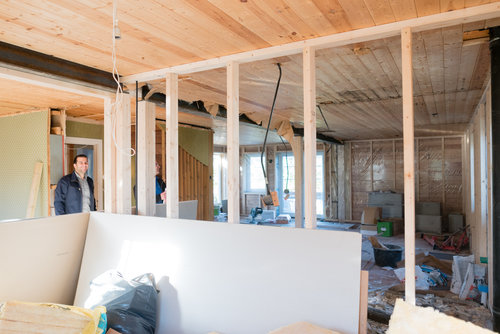 A professional home remodeling contractor will efficiently plan and execute your project within a stipulated time.
Good home remodeling companies like All Bay Builders provide cost-effective and fool-proof renovation services.
If you wish to get your house renovated by a contractor, ensure that the company has the following five qualities:
1. They Should Have a Good Reputation
You should be able to trust a home remodeling company before you can hire them for your projects.
Entrust your home's renovation to contractors who can take good care of the work. For excellent renovation work, it is essential to search for contractors that have a good reputation.
Ascertain the goodwill of home renovation companies by going through their past client reviews and public ratings.
Keeping this in mind will help you know about the company's strengths and flaws and help you select the best one among them.
You could also enquire your friends and relatives about the home improvement contractors they know.
Ask for the company's credentials and portfolio before signing any agreements to hire them.
2. Check for Honesty and Transparency
Hiring and working with a home renovation contractor can be challenging, especially when you do it for the first time.
You may have several queries and suggestions regarding the project, and only an honest contractor will address them to your satisfaction.
An honest contractor will provide adequate consultation services when you approach them with your project.
They must be able to give you an estimation of all the requirements and the overall pricing.
It is crucial to choose upright contractors who value their customers and refrain from engaging in unfair trade practices.
Look for transparency in the way they plan your project and select your contractor accordingly.
---
Read Also:
---
3. Attitude Towards Their Work
A great home renovation contractor will always have a positive learning attitude and be motivated towards their work.
Understanding home remodeling projects can be confusing for you. A good contractor will explain their design and may even ask for your suggestions and ideas.
They should show equal interest in projects of both high and low budgets. An open-minded and committed contractor will procure cost-efficient raw materials and match your expectations using innovative ideas.
They will explain the options and limitations of your project regarding your budget.
Therefore, while looking for good home remodeling contractors, check their attitude towards their projects.
4. Be Aware of Their Strengths and Shortcomings
A good home renovation contractor should discuss their strengths and shortcomings with their clients.
They will not mask their limitations and give you a transparent idea of their plan depending upon their abilities.
Their portfolio will showcase their strengths; for instance, they may have an expert team of interior decorators or painters.
A professional home renovation company will be straightforward regarding its workforce and tools.
They will never make high promises if they do not have the resources to execute the same.
When looking for a good home improvement company, make sure that they have the suitable equipment to undertake the renovation you want.
5. They are Good at Time Management
Project plans might not happen as they are outlined. There might be unexpected problems or changes to the materials or budget.
You should find a professional contractor who can finish your project as quickly as possible.
A good home renovation contractor should value your time and ensure that the work gets done within a stipulated time.
Professional workers will organize their resources beforehand to work efficiently and may even finish the job on time.
They will have all things planned to prevent any delay in the renovation of your house.
You must look for contractors who can manage their time effectively and have the experience of completing work on time.
Hire a Renovation Contractor You Can Trust
You have several options to choose from while looking for a home renovation contractor.
Making hasty choices may result in a mid-project disaster, leaving you with no other option but to bear the losses.
Instead, take some time to do the vital background check of the contractors before signing the agreement.
Ensure that the company has all five of the qualities mentioned above to get your house renovated with ease.
Contact All Bay Builders for more information regarding home improvement contractors.