A triple-glazed one has three panes of glass. It is made to provide superior insulation compared to multiple types of windows, and particularly it is used widely in colder areas.
Although triple glazing can cost more than other kinds, they offer significant energy-saving capabilities and are now standard in new properties.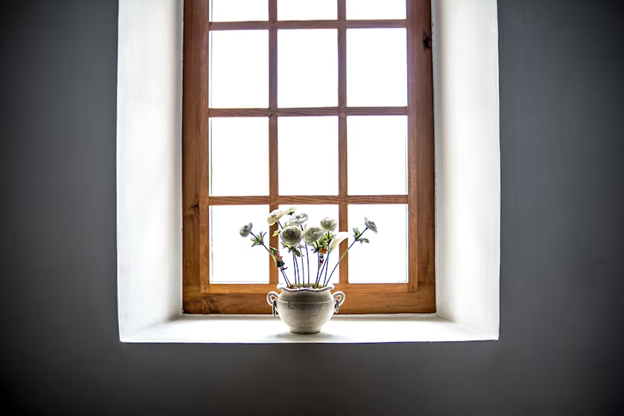 Homes are now equipped with triple-glazed that can withstand storms. When contrasted to single-glaze, double-glazing has proven to be a significant change. The integration of an additional pane of glass pane promises to quiet the room and boost productivity.
Benefits of Triple Glaze
The following are the benefits of triple glazing:
Long-Lasting and Resistant
Three window panes might be installed to add some sturdiness to the house. This extra-thick material will be damage-free for years to come. Moreover, it can survive heavy winds and inclement weather. The triple glass will hold up and endure some harsh handling, unlike single-paned windows, which frequently give way readily.
---
Read Also:
---
Enhance Insulation
The additional insulation that triples glaze installation provides may be its most noticeable advantage. Due to the length of the walls in the house, when using regular windows, the windows have the propensity to get cooler than the interior of the home. Triple glazing, nonetheless, contributes to greater insulation.
Decreases Noise
Additionally useful for sound insulation, these windows. Due to its thickness, it may effectively block any sound waves that attempt to enter the house. Even noise from traffic might be muffled by it. Homes in noisy places can add these particular windows.
Effectiveness
It should come as no surprise triple glazing is thought to perform better overall than double-glazed. The additional window pane gives more hardness, longevity, and insulation than other kinds of windows. In essence, triple-glazing windows are thought to be 60% efficient.
Boost Comfort Level
Users benefit from greater comfort when residing close to windows when using triple glazed windows, whatever the time of year. Also, it aids in temperature control and purges the house of any harsh elements. The home's frames and roof are extra-insulated; however, condensation at night may result from using single- or dual-pane windows.
Triple glazing probably adds to your home's worth when it comes time to sell your house when you consider all of its advantages.
Drawbacks of Switching to a Triple Glaze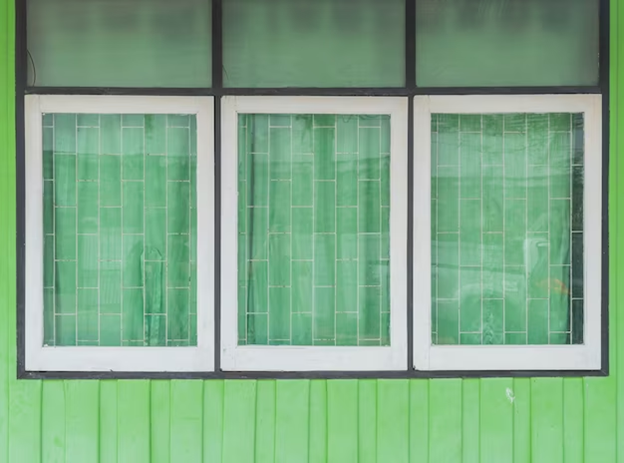 Triple glazing has some pros and cons. Let's look at a few drawbacks associated with the use of triple-glazed windows.
Costly Window Type
Installing it is more costly than setting up double glazing because there is a cost linked with adding an extra window pane to a setup. Around 40–60% more money may be spent on triple-glazed than on double-glazed ones.
Its cost has gone up, but the quantity of energy saved as a result hasn't changed noticeably. When considering home improvements, the installation cost of a triple-glazed window may be prohibitive.
Weight of Triple Glazing Window
The first thing to consider is the weight of triple glazing might be in contrast to double glazing. This indicates that there is a very slim chance your current frames will be capable of supporting it. If you choose to upgrade to triple glazing, you must fully replace your current frames.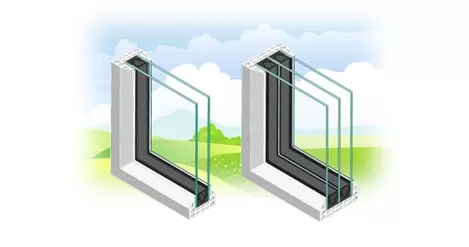 Installing double glazing in your home can save money on energy costs while also helping reduce drafts and condensation issues.
Did you know there are additional ways to make your windows more energy efficient? Triple-glazed windows are one of many solutions available for increasing home efficiency; here are a few facts about this window type to help you decide if it suits your home's needs.
As a property owner, it's natural to want to make the most of your investment. One way to do this is by installing triple-glazed windows. While the initial cost may be higher than traditional double-glazed windows, the long-term benefits make it a cost-effective investment.
Firstly, triple-glazed windows offer improved insulation, which means you can save on energy bills. The extra pane of glass provides an additional layer of insulation, reducing the amount of heat that escapes from your property.
This means that your heating system has to work less hard to maintain a comfortable temperature, resulting in lower energy bills.
Secondly, triple-glazed windows are more secure than traditional double-glazed windows. The extra pane of glass provides an additional barrier against intruders and potential break-ins. This added security can give you peace of mind and make your property less vulnerable to theft.
Thirdly, triple-glazed windows offer superior noise reduction. If you live in a noisy area, such as a busy street or near an airport, triple-glazed windows can significantly reduce the amount of noise that enters your property. This means you can enjoy a quieter, more peaceful environment.
Finally, triple-glazed windows can add value to your property. Potential buyers are increasingly looking for energy-efficient properties, and triple-glazed windows can be a significant help in terms of saving long-term costs and providing an energy-efficient solution to keeping the heat in your home.
Conclusion
Installing triple-glazed windows is a wise investment for property owners. With improved insulation, enhanced security, superior noise reduction, and increased property value, triple-glazed windows offer a range of long-term benefits.
While the initial cost may be higher, the savings on energy bills and added value to your property make it a cost-effective choice. So, if you're looking to make the most of your property and enjoy a more comfortable, secure, and peaceful environment, consider installing triple-glazed windows today.