If you're one of the people who believe that their home is the most valuable possession they own, taking care of it is a priority.
You want to ensure that all the necessary repairs and improvements are made on time so that your home can keep running in the best way possible.
Moreover, it would interest you to know that these are some of the most efficient ways you can improve your home's value.
In most cases, when a homeowner decides to sell their home, they're looking to get a great price for it.
If possible, they want to sell their home at a higher price than the one they spent acquiring it to earn a profit.
Rather than sitting around and hoping your home will appreciate in value, there are various things you can do to enhance its value and make it more desirable in the real estate market.
Every year, there are millions of homes on sale, and this means that you're bound to face stiff competition when trying to find a suitable buyer who can match your asking price.
The following are ways you can implement to increase the value of your home and stay ahead of the competition: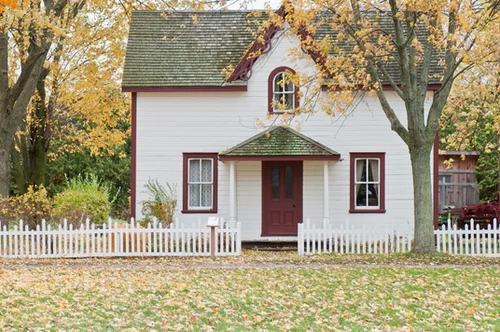 1. Enhance your Curb Appeal
We all know that first impressions matter even when you're trying to sell your home.
When the prospective buyer is driving up to your home, they will be making their judgment along the way.
If your home has messy landscaping or even a broken mailbox, it can end up costing you big-time.
The exterior space of your home matters just as much as the interior, and you should do everything you can to keep it in great shape.
Your home should be something that someone would want to purchase just from looking at it from across the street.
Improving your curb appeal is bound to score you more points when it comes to price negotiations as your home will look more presentable and valuable.
You can add curb appeal by installing new landscape features such as potted or planted flowers, planting some trees, or even some bushes.
Also, it's important that you trim the walkway to keep looking tidy at all times.
If you have enough money to spend on improving your curb appeal, you can consider working on the driveway for it to appear longer.
You can also include bricks, asphalt or epoxy stone, or concrete for the base of the driveway to increase its appeal.
2. Smarten your Home
Technology has taken over our modern world, and you can use it to increase the value of your home.
Nowadays, the home's outward appearance isn't the only thing that most buyers are looking for.
People want homes that will elevate their comfort while also keeping them safe, and this is where smart home technology comes in.
Installing smart home devices such as smart thermostats, smart doorbells, smart cameras, alarm systems, smoke detectors, and smart door locks is one of the best ways to get ahead of the competition.
For a home with all these smart gadgets, there are people out there who will be willing to pay top-dollar to own it.
The best thing about smartening your home is that it is cost-efficient.
There are smart devices that support DIY, which means that you don't even need to hire a professional installer for the work.
By smartening your home, you'll be increasing its value while also making it appealing and comfortable.
---
Read Also:
---
3. Make your Home More Energy Efficient
Nowadays, the energy efficiency of any given home has become one of its strongholds.
If you're looking to sell your home these days, you have to ensure it is energy-efficient.
This is because buyers want to save as much money as they can on energy bills which they have to pay on a monthly basis.
For this reason, installing some great energy-efficient features in your home is likely to elevate its value even more.
It's important for you to consider installing some double-paned windows, attic insulation, energy-efficient appliances, and solar panels to entice energy-conscious buyers. In most cases, solar panels have become a big selling point for most homes.
However, it's important to note that purchasing and installing solar panels is a big financial commitment.
For this reason, only invest in solar panels if you're looking to increase your home value in the long run and not when you're trying to make a quick sale.
4. Remodel the Kitchen and Bathrooms
If you're looking to boost the value of your home, you shouldn't forget the most important rooms in the house; kitchen and bathrooms.
Renovating the bathrooms and kitchen is bound to give your home a more refreshed look and could do wonders for your asking price.
According to many people, a kitchen remodel is one of the home improvements that pay off eventually.
Even small changes such as fresh paint, replacing the kitchen sink, and installing a new countertop can go a long way in fetching a better price for your home.
You can also invest in new stainless-steel appliances because they're bound to make your kitchen look classy.
For the bathrooms, you can start off by ensuring that they're very clean. Afterward, you can invest in a full remodel if the money allows.
However, if your budget is limited, you can go for a repaint and install high-quality plumbing appliances.
5. Clean Up your Home
This might sound so obvious, but most people end up getting it wrong. Even if you invest in the most expensive home improvements and your home is dirty, it won't sell for the price you have planned.
A clean home creates a great first impression on the buyer before even inspecting the other parts of the house.
The best thing about cleaning your home is that it will make your home more appealing.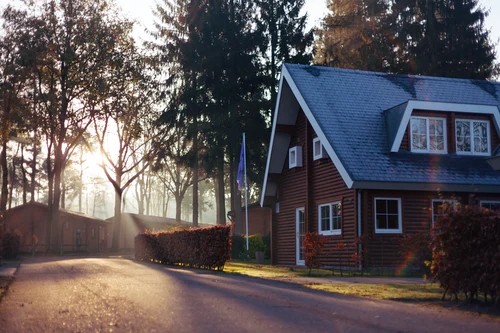 Cleaning is something you can always do by yourself. However, if you do not have the time for it, you can always hire cleaning services to get the job done for you.
When making home improvements, it's important to bear in mind that they might not end up recouping 100% of the investment you put into them.
However, they're a great way to make your home more comfortable for your household and increase its overall value to sell faster.