What does the Term "plumbing" Refer to? The term "plumbing" refers to a network of pipes or other conduits used to transport water from its origin to its destination.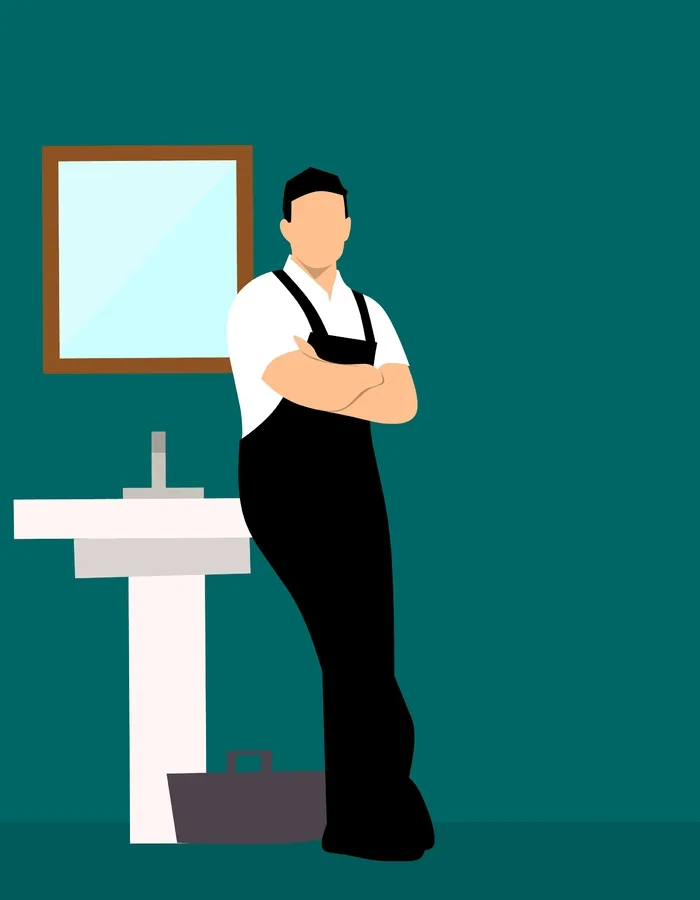 A building's occupants will appreciate the employment of heating and cooling fluids to maintain a suitable temperature throughout the structure.
The Romans inspired the idea of plumbing, which gets its name from the Latin word for lead, plumbum. Lead's malleability made it a popular material for water pipes in the ancient world. On the other hand, metals, steel, and plastics are commonly employed in production nowadays.
In Need of a Plumber, But Not Sure What Kind?
To simply know the answer to "what is plumbing?" is insufficient. Understanding the range of plumbing services available is crucial. However, not every plumber will be able to start a certain plumbing job or fix your problem.
Plumbers are trained professionals who install, maintain, and repair appliances and structures related to water distribution, such as faucets, sinks, and sprinkler systems.
For starters, plumbers specializing in drainage must dig trenches to assess the terrain and begin the installation process. By analyzing the problem and making any necessary design preparations, they can locate a treatment plan that aids in fixing it.
Professional plumbers that specialize in gas fitting can set up your home's new stove or water heater with ease. A specialized group of plumbers known as "sanitary plumbers" install and fix sanitary facilities. Their skills also include linking drain pipes with the appropriate fittings.
---
Read Also:
---
Advice on Finding a Reliable Plumber
While we've included answers to frequently asked questions below, we recommend reading up on some general advice for finding the "correct" plumber first.
Depending on how you make this choice, you could experience both happiness and sadness. Consider these guidelines when you search for a plumber.
If your state mandates a license for plumbers, you should only consider hiring one.
Plumbers who can provide proof of insurance should be given priority.
Determine the plumber's level of expertise by inquiring about his or her length of service. In this case, more experience is beneficial when choosing a plumber or plumbing service.
Once the plumber has examined your system, he or she should be able to offer you an accurate quote for the cost of repairs.
Inquire about any new parts that will need to be purchased in addition to the price estimate and whether or not they are covered by any warranties (your satisfaction with his/her work).
Before you choose a plumber, make sure you ask for and thoroughly check over their list of satisfied customers as references.
Now that you have an overview, here are five crucial questions you should ask any plumber before employing them:
Is it time to call a plumber in to fix that leaking faucet? Woolf Plumbing knows all the important things to ask before you hire a plumber.
To find a plumber who can handle both small and large jobs, ask yourself these questions. They'll also help you avoid making the costly mistake of hiring the wrong plumber in the first place.
How Much Would it Cost to Fix Your Plumbing Completely?
Homeowners should exercise extreme caution, if not skepticism when considering phone estimates. It is not uncommon for a reputable plumber to request a site visit to assess the damage to your pipes before providing a quote for the necessary repairs.
The price of any replacement parts used to fix the problem is also factored in by seasoned pros. Ask the plumber you're thinking of hiring if the quoted price includes the cost of all necessary parts and labor.
Inquire as to the Identity of the Workers
Make sure you find out if the plumber you're talking about utilizes any assistants or subcontractors, and if so, what kind of training and expertise they have.
It's not worth taking a chance that the plumber you end up working with is less qualified or experienced than the one you originally chatted with.
Is he/she a Certified Plumber?
You should make sure that your plumber has passed any licensing requirements in your state. You have the right to demand that he or she provide proof of registration. Newly licensed plumbers may offer a better rate than those with more expertise, but you should proceed with caution.
Inquire, "Are you Insured and Bonded?"
A positive response indicates the plumber is ready to provide you with proof of licensing and insurance. Tell the plumber that you do not want to be held liable if he or she gets hurt while working on your plumbing or while visiting your home. If not the obligation, you certainly have the right to inquire further.
When Calculating the Cost, Do You Charge by the Hour or a Set Amount?
If you don't want any unpleasant surprises after the repair work is done, be sure you understand the estimate well.
If the plumber quotes an hourly charge, you should inquire as to the typical timeframe for completing such tasks.
If the pipes can be reached, a qualified plumber's level of experience is directly correlated to the accuracy of the time estimate for completing the repair.