Hydroponic systems have been widely accepted as one of the most effective ways of growing organic, pesticide-free, and bountiful produce.
While these systems provide several benefits, they must be kept clean and tidy to maximize them. We know that plants in hydroponic systems are grown in a closed, regulated environment making them more susceptible to diseases and fungal infections.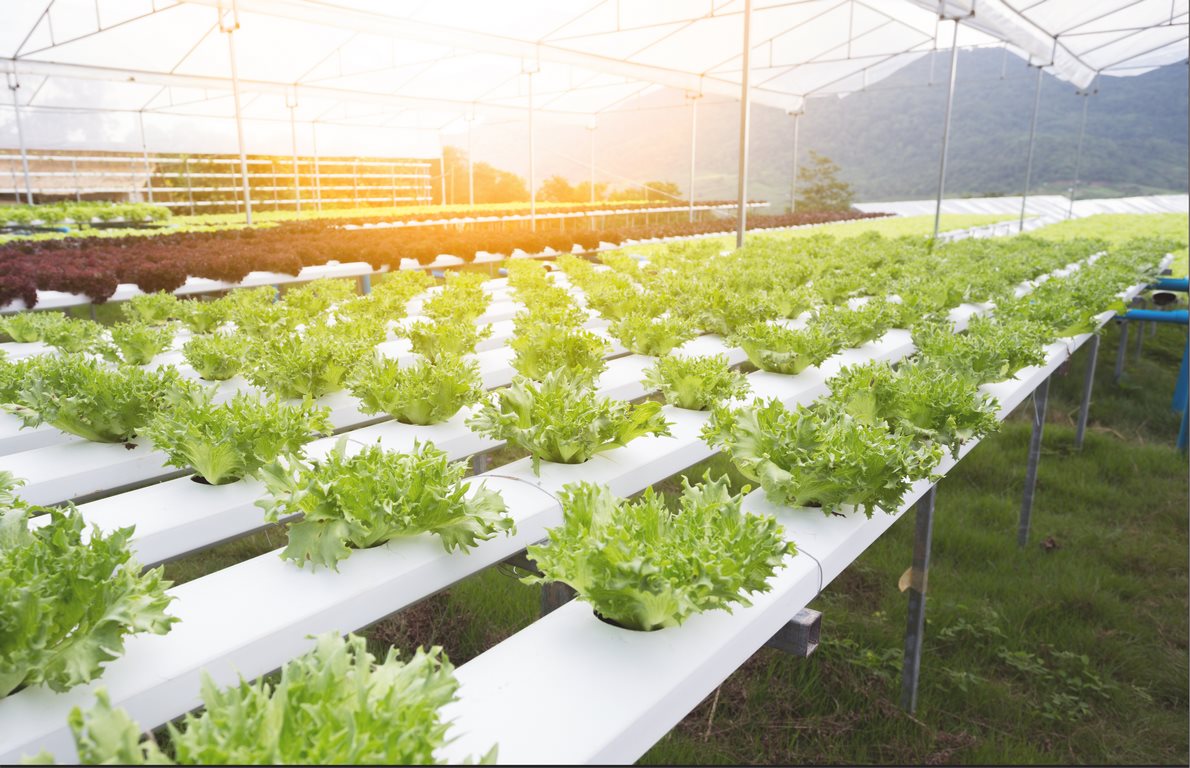 This can result in your plants dying within a matter of a few weeks or even days. So, to protect your plants from their ill-fate and to continue reaping organic and bountiful produce, cleaning hydroponic systems regularly is important.
In this article, we will tell you everything you need to know about cleaning hydroponic systems and the tools and materials required for cleaning them.
Areas of Hydroponic Systems That Need Cleaning
Cleaning your hydroponic system requires careful handling so that your plants don't get stressed or their growth disturbed. So, the best time to clean hydroponic systems is to do it in between two harvests.
This allows you to reach those areas of your system that otherwise will be inaccessible. While the extent and frequency of cleaning a grow room will depend on its size and the type of system, the method more or less remains the same.
---
Read Also:
---
Hydroton
If you are wondering how to clean hydroton, here's how to do it. Hydroton clay pebbles require timely cleaning as bacteria can hide and grow in their tiny holes.
But cleaning hydroton is pretty simple. Take out all the pebbles, submerge them in water for a few hours, and then rinse them properly. Let them dry for 24 hours, and they are clean and ready to be used again.
Bubbler
Bubblers or air stones form thousands of air bubbles in the solution, making it rich with oxygen. To clean them, use Hydrogen Peroxide for the best results.
Mix one part of 35 percent hydrogen peroxide with eleven parts of clean water. Rinse the bubblers well, and they are ready to be reused.
Walls and Work Surface
Scrub all workspaces and walls thoroughly with water, hydrogen peroxide, or vinegar. Wipe out the surfaces first across the system and then disinfect them in the second round of cleaning.
Make sure that you clean the corners as dust particles and other impurities might remain hidden there, making the system dirty again when you resume plantation.
Lights
Lighting components are where dust particles or bacteria accumulate often. You can wipe down your lights with a damp cloth and then follow it up by cleaning them with Isopropyl alcohol for proper sterilization.
Remove bulbs and tubes for a thorough clean-up. You can use vinegar to clean lighting components, but alcohol is a better bet since it evaporates faster without leaving any residue or streaking.
Electrical Areas
The best way to clean components like lighting ballasts, lighting timers, heaters, fans, air-conditioners, or dehumidifiers is by using an air compressor or blowers.
Cleaning these components not only improves their performance but also enhances their shelf life.
Air filters
Whether your air filters are placed within the enclosed indoor system or on the exterior part of the hydroponic system, they require proper cleaning.
Providing clean air through air filters is primary to the efficiency of your system. Keeping them clean will ensure that they don't transmit any dust or other impurities to the system.
Material Needed to Clean the Hydroponic System
Now that we know the importance of cleaning your hydroponic systems and the areas that require cleaning, here's all you need to clean the system.
Tools
Sponges and scrub pads: For cleaning the grow surfaces
Stiff cleaning brushes: For cleaning tough stains or marks that are hard to remove using regular sponges
Bottle and long handle brushes: For cleaning areas that are hard to reach
Rubber gloves and goggles: Since cleaning the hydroponic systems require some chemicals, you must use hand gloves and goggles while cleaning them
Scissors and clipping tools: For removing dead plants and other matter
Compressed air cans, blowers: These are required to clean the air vents, filters, ventilators, and control units
Cleaning agents
Bleach and Hydrogen peroxide: Bleach and food-grade hydrogen peroxide are great agents for cleaning and sterilization
Degreasing agents: These can be used for normal sanitization
Isopropyl Alcohol: It is best for cleaning the lighting component as it evaporates quickly without leaving any stains
Vinegar: It makes for an effective organic sanitization and cleaning agent
Here's a Step-By-Step Process of Cleaning Your Hydroponic System
You know the importance of cleaning your system, the areas that need attention, and the tools and cleaning agents. Now let's get down to the process of cleaning your hydroponic system:
Drain your system. You can either do it by return pump method or drain valve method. Whichever you choose, make sure that your system is not getting damaged. Patience is the key here.
Sterilize the system. This is a crucial step as it removes any bacteria, algae, or pathogens that might remain hidden in the system. You can either use hydrogen peroxide (preferable) or unscented bleach.
Clean up by removing all unwanted matter including debris, roots, or algae
Wipe the system thoroughly with scrubs using a sterilization solution to remove all impurities. Make sure that all parts are wiped and cleaned properly. Use bottle brushes or long-handle brushes to clean parts that are not easy to access.
Refill your system with clean water and sterilization solution of your choice
Start your system and let it run for 4-6 hours.
If it's a vertical system, all lines and drainage should be cleaned properly to avoid clogging.
Drain your system again and refill, ready to be used again with all fresh and cleaned ingredients
There is no doubt that hydroponic systems are catching up as one of the most preferred ways of gardening across the world.
If you wish to start your hydroponic garden or have one already and want to take it to the next level, visit Kushy.com, a one-stop destination for all your hydroponic needs.