Dining tables come in various shapes and sizes. Dining room tables are also made with a variety of different materials.
It should be easy to find a table that will match your existing dining room decor.
However, before you decide on what dining table you would like to buy for your home, here are factors that you need to consider: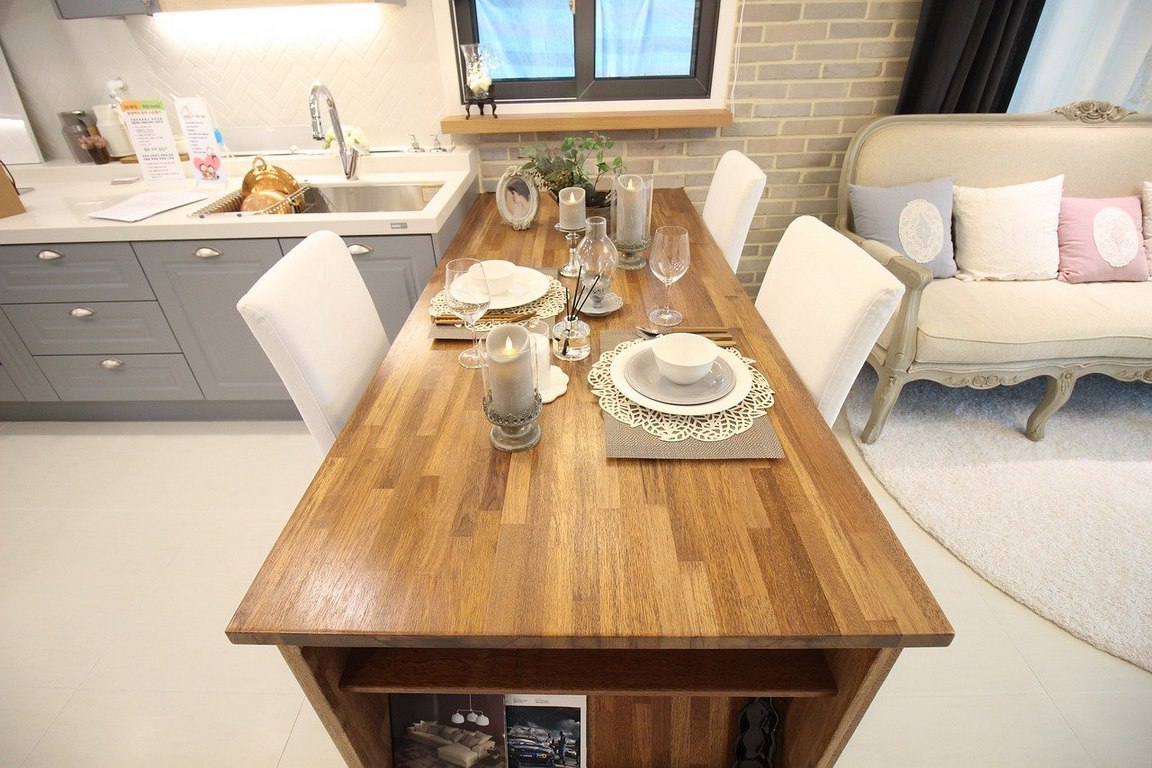 What Size Dining Table Do You Need?
When buying a dining table, make sure that it will fit perfectly in the space you have available in your home.
You should measure your dining room and make a note of the size, to make sure that the table you like will not be too small or too big.
There is nothing worse than finding a table you want and having it delivered or assembling it and finding out that it is too big or small, and having to go back to the drawing board.
The key to this is to make sure to find a furniture shop that has a great range, like Leather Gallery does have, Leather Gallery furniture stores have a perfect selection of great dining room furniture
What Shape Might You Need?
When purchasing a table for your home, you need to think about its shape. There are different shapes of tables to choose from.
When deciding on a table shape based on the shape of your room, you must consider its length and width, which will help you narrow down which shape you'd like to choose.
The ideal shape of the table can be picked by imagining how it would fit into your room or even the entire space in general.
You need to ensure that the shape is perfect for you and your family. This will ensure that an individual won't feel left out when sitting around it while eating.
For example, a rectangle table can sometimes hinder the flow of conversation due to where it positions people.
A solution may be an oval table where everyone can see each other, but then there will be no head at the table, which might not be preferable for you.
---
Read Also:
---
What are the Right Table Materials for You?
The material of your table is essential for a number of reasons. It affects the style of the table, as well as its durability and maintenance needs.
Therefore, you should choose a material that will go with your house's existing decor while also giving you something that will last for years to come.
Wooden tables are nice because they can be made out of various wood types, giving them a decorative feel.
Additionally, all the woods available have unique colors, which can give them an exotic look.
However, they require regular cleaning, so it is important to make sure you choose easy to clean, such as an oil-rubbed finish or waxed wood, and avoid varnished surfaces as these tend to get sticky more easily.
Has it Been Constructed in A Way That Is Sturdy and Reliable?
Since your dining table will be in constant use over, hopefully, many years after purchase, it must last well and stand up to the test of time.
An excellent way to ensure this is to pick the right materials and make sure you are buying a table that has been constructed in a quality fashion.
Solid-wood tables are a great choice because they have a thick, solid wood top and sturdy legs.
Metal tables can also be a great choice as they are very sturdy and can be easily maintained.
Whichever option you choose, if you plan on having the table for a long time, it may be worth spending that little extra to make sure you get a table that lasts with the amount of wear it will endure.
If you have children or pets around the house, you should consider the type of finish used on the dining table since this can significantly affect its durability.
Also, look into anti-scratch coatings, which will protect your new table from damage such as scratches, marks, or dents while also providing long-lasting protection against spills too.
Is your Dining Table Easy to Clean?
Cleaning is arguably the least desirable part of owning a dining table, but it is inevitable when you eat it after the meal.
If you are buying an expensive table, it will be worth making sure it is built from high-quality materials that are easy to clean and maintain.
In addition, look for tables with protective coatings that are either water or scratch-resistant, as these will protect your investment from damage caused by spills or scratches.
Also, consider using coasters or placemats under glass-top tables to prevent scratching and wear.
In conclusion, the right table can make or break your dining room. With so many options to choose from, it can be hard to know where to start when selecting a new one for your home.
Hopefully, we have you covered with these tips on picking the perfect table that will match both your style and needs.
Having read this blog post, you should feel more confident about choosing the best furniture for the space in which they will reside.
Whether you are after a classic rustic farmhouse look or something sleek and modern, we hope our guide helps point you in the direction of finding what is just right!