Looking to start a self-storage business but don't know where to start? Have you always dreamed of owning storage units but find the process daunting? We have prepared the ultimate guide on all the requirements for starting and managing your self-storage service.
You'll be set to open and run your own storage company by the time you are through with this article, just like One Stop Self Storage provides self storage units in Toledo. Let's begin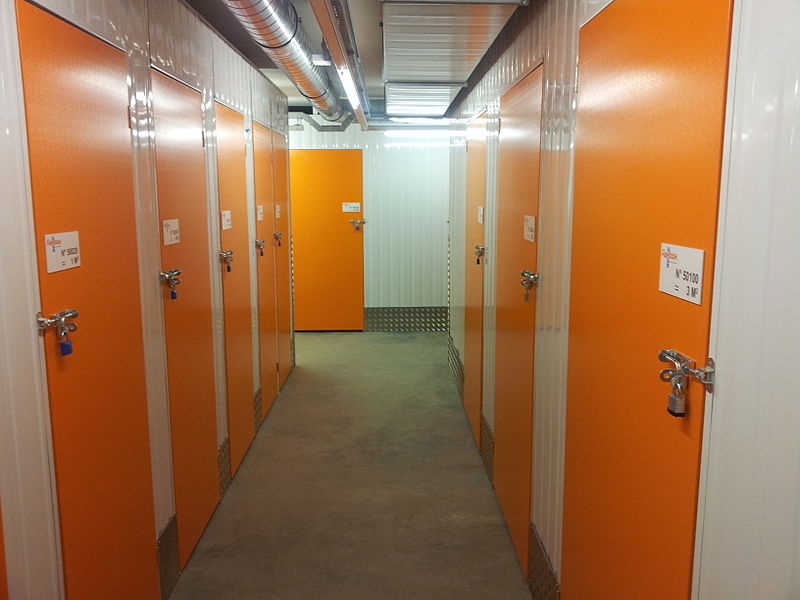 1. Research
First, you will need to research your target market, the demographics you'll be catering to, and how feasible the venture will be.
It's important first to understand the industry and familiarize yourself with the self-storage sector's traditional business practices and requirements.
Create an exhaustive business plan, identifying factors such as:
Name of your business
Location
How much capital you will require?
Budget and operational costs
Your marketing strategy and,
Management
Starting a self-storage business is a huge step, so you'll want to arm yourself with all the facts and tips you need to run your enterprise successfully.
2. Form a Business Entity
The most common business entities include limited liability companies, partnerships, and corporations.
The type of entity you choose determines your expansion rate and how quickly your enterprise will grow.
It's a complicated process, so it would be best to enlist an accountant or lawyer to guide you in choosing the most appropriate entity.
3. Come Up with a Name
The name of your business is a direct representation of your brand's values. It also has to appeal to your target audience.
Finding an ideal name can be challenging, so take your time. Ensure the name is creative and trendy to enhance its memorability.
4. Choose a Suitable Location
The ideal location should be somewhere close to your target market, preferably with affordable rent or leasing rates.
Establish your business near residential locations such as apartments or hostels and commercial enterprises.
Additionally, you can hire a real estate agent to help identify the best spots to set up your business.
Proximity to residential areas is an added advantage since it puts you close to your clientele, enabling you to gather enough data to formulate successful marketing strategies.
If you are hiring personnel, you will need a physical location or working space where customers can come and make inquiries.
---
Read Also:
---
5. Business Licenses and Permits
Register for the necessary permits; failure to obtain them could result in huge fines or, worse, your business getting shut down.
Check with your state's business requirements to ensure you don't overlook any; you can also enlist the help of an accountant to help you meet these conditions.
The list of licenses and permits you will need include:
State or local business licenses
Occupancy permits and certificates
Employer identification number
Employment agreements
Service contracts for you and your customers.
6. A Business Account and Credit Card
Getting a business account will help you draw a clear line between personal and business finances.
Blending business and personal accounts could put your assets in jeopardy in an instance if your business is taken to court.
Acquiring a business account is also beneficial because it helps you grow credit, giving you access to bank facilities such as loans and low-interest rates.
7. Insurance
Consult with an insurance agent to guide you in acquiring insurance for your business.
Insurance is a valuable asset to any enterprise because it protects the owner from legal issues such as lawsuits and other unforeseen risks.
Your budget should guide you in choosing the most relevant insurance policies for your self-storage business.
Below are examples of beneficial insurance plans you should consider acquiring:
General insurance
Liability insurance
Property insurance
Errors and omissions
Commercial auto insurance.
8. Capital
Finding capital on your own can prove challenging; fortunately, there are plenty of lending facilities available.
Your business plan will come in handy when sourcing start-up capital from third parties like banks.
You will also need exceptional credit to prove you can pay it back. Other sources of capital include angel investors, venture capital, and government grants.
9. Formulate a Marketing Strategy
Marketing is a fundamental part of any business, not only because it helps raise funds to meet operational costs but also because it grows its reach. Your budget must possess a division catering for these efforts.
Come up with a catchy slogan or tagline for your business and advertise using print media such as flyers, radio, and online social networks.
Additionally, you get a professional website designer conversant in SEO to help create a neat and easy-to-navigate website with exceptional rankings.
Lastly, participate in local events or even sponsor their activities to get your brand's name out there.
Self-storage facilities are quickly becoming the most preferred storage option.
With proper research, a comprehensive business plan, and enough funding, it should be easy to set up and operate one smoothly.