Renovating your kitchen can be a very rewarding project and, if done right, can add to your home's functionality and resale value.
However, the process of kitchen remodeling can be overwhelming, especially for those who have never undertaken a kitchen renovation before. Many factors come into play while designing a functional kitchen space.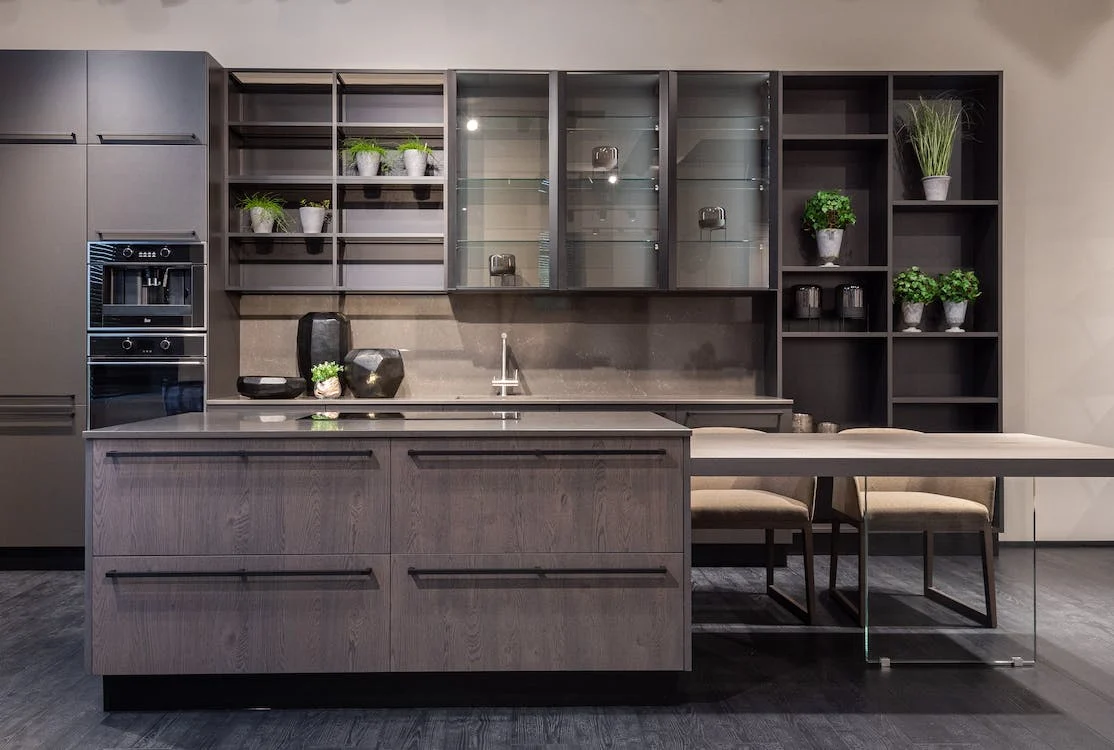 Fortunately, with careful planning, you can avoid common kitchen remodeling mistakes and get a new kitchen sooner. Here are the key things you should consider when remodeling your kitchen.
1. Consider Your Budget
Before you start your kitchen remodeling project, you should consider your budget to ensure you are not overspending on the upgrade. Do your homework and try to arrive at an estimated kitchen renovation cost before you get out and begin purchasing stuff.
You can also enlist the help of a local realtor for advice on the added value the project will add to your home. Once you have determined how much you can invest and your return on that investment, you can start designing your desired kitchen.
---
Read Also:
---
2. Determine A Timeframe
Remodeling a kitchen is quite an extensive process, so setting a realistic schedule and sticking to it is key to success. However, a common question for homeowners planning for their next remodel around a personal timeline is "how long does a kitchen remodel take?"
The truth is that the time needed to design and remodel a kitchen depends on the project scope, availability of materials, and design requirements. There is a lot to plan when renovating a kitchen, so make sure your remodel is carefully mapped out to avoid having to change schedules at the last minute.
3. Examine The Existing Layout
It's essential to think about the kitchen layout before getting started. If you need to remove walls, you should determine whether any of them are load-bearing before demolishing them or adding any fixtures.
It's also important to consider where to place the kitchen's main components and parts, such as the kitchen sink, table, chairs, fridge, and countertop. Ensure the entire layout looks structured and streamlined.
4. Choose Practical and Attractive Flooring
The flooring is one of the most overlooked parts of a kitchen. However, improper flooring may compromise your household's safety or affect your kitchen's aesthetic value. Generally, look for easy-to-clean, aesthetically pleasing, and safer flooring materials.
Lightweight flooring materials will create a light, airy space for your kitchen and allow you to spot spills and potential hazards on the floor. Remember that kitchen floors get wet occasionally, so you should ensure that the flooring material you choose doesn't pose any safety hazards.
5. Good Lighting Is Key
Lighting is what creates the perfect ambiance for your kitchen, so it shouldn't be neglected. Use layers of light, pendant fixtures, LED under-cabinet, or chandelier to create a thrilling effect. Install dimmer switches on all kitchen lighting to control the amount of light throughout the day. Place switches in convenient areas and outlets according to code.
If your kitchen has only one or two ceiling lights and a small window over the sink, it might be the time to upgrade. Replace old-fashioned doors and windows with larger, modern ones to allow more light.
6. Consider Your Storage
Kitchen storage plays a vital part in your home. Since there are many kitchenware and food items to store, you should utilize and create ample space. When it comes to storage, your goal should be to minimize the clutter in your kitchen.
In addition, be sure to foster a safe environment perfect for food preparation and cooking.
7. Choose Appliances Carefully
Consider your kitchen appliances in the entire remodeling process. Remember that the weight of the appliances may require extra construction to brace the floor underneath them if you long for a huge commercial range.
Range hoods come with installation specifications for a particular vent duct size, so you may be required to tear out part of the walls and ceiling to reroute or upgrade the ducts.
Dishwasher installation may require additional plumbing and wiring, while cabinet height should pair seamlessly with this appliance.
Unless you prefer placing a microwave oven over a counter, you may need a new kitchen cabinet or shelf to fit the size and style of the oven you purchase. In addition, a power outlet should be stored at that location, and countertops should all be level.
8. Decide On Your Color Scheme
Neutral colors are usually the best, especially if you intend to sell your home soon after remodeling. Light-colored kitchens with white cabinets are often in high demand since they appeal to various tastes and look bright and clean, which is a primary concern for potential buyers.
If you are renovating your kitchen for a change, you have more room to get creative. Decide on the overall look you have always dreamt of, such as an opulent Italian kitchen or something more modern and on-trend. The style you choose will determine the color scheme of your kitchen.
9. Don't Forget the Ventilation
It's essential to consider proper ventilation during your kitchen renovation. Ventilation ensures proper air circulation in your kitchen, which is vital when you prepare and cook food. Choose a quality range hood with a robust extractor for your kitchen's ventilation.
10. Ensure Your Electrical Components Are Compliant with Local Laws
You may opt to do your electrical work independently, but that doesn't exempt you from ensuring that the work meets local codes and requirements.
There are several mistakes that most DIYers make while updating a kitchen room, such as failing to install enough electrical outlets along the counter. Make sure you go through the local regulations and plan accordingly.
Endnote
There are many ways to ensure your kitchen remodeling doesn't get out of hand. Considering these essential factors early on can ensure a more successful and faster remodel. However, consider getting a professional kitchen designer to ensure your kitchen looks unique.
Professional kitchen designers spend time getting to know you and your style so that they can bring that dream of your ideal kitchen to reality.