An acrylic roof coat is a liquid formulation with elastomeric properties that are applied in one or more coats and is primarily composed of long-lasting acrylic polymers that are typically white.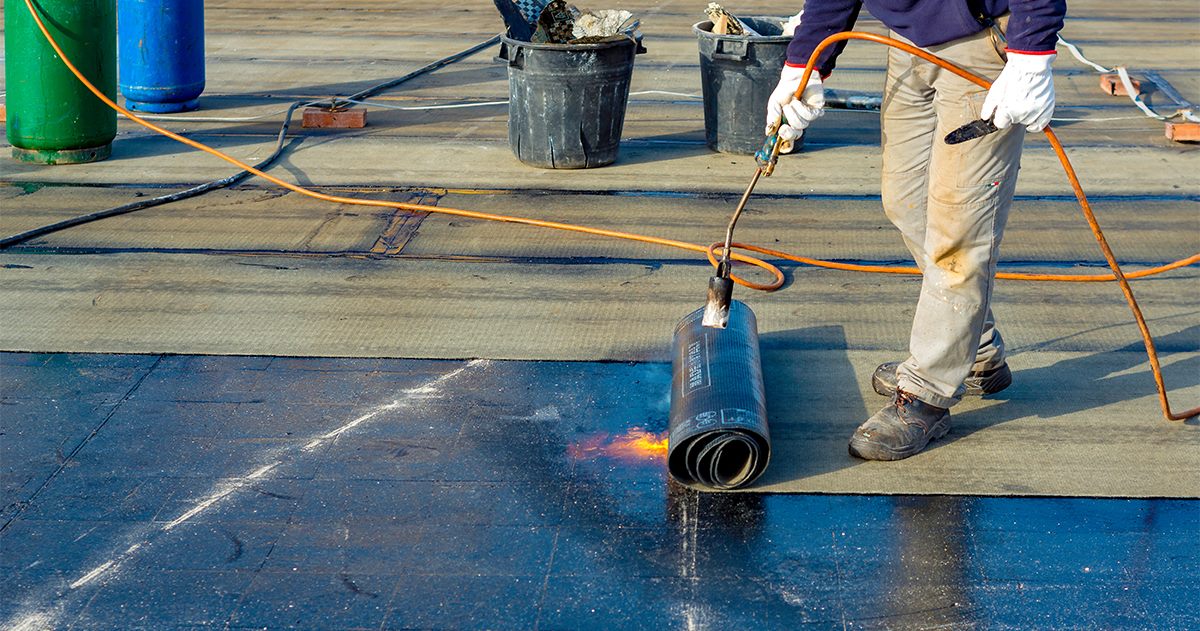 Acrylic roof coating differs significantly from acrylic roof paint in that the former is considerably thicker, allowing it to be used in a variety of applications. In addition, the monolithic roof coat is available in both solvent and water-based formulations.
Styrene-acrylic copolymers or pure acrylic can be used to create acrylic roof coatings. Focusing on roof coatings made entirely of acrylic, these coatings offer great longevity in addition to the following common qualities: UV resistance, superior permeance, dirt resistance, water resistance, and abrasion resistance.
Acrylic coatings that cure between several hours and a few minutes are water-based, simple to apply, and simple to clean. Although the color palette for roof coatings can vary, those who are familiar with acrylic decorative paints are familiar with a wide range of colors.
Benefits of Acrylic Roof Coating Products
The benefits of acrylic roof coating products are as follows:
1. Environmentally Friendly
Acrylic roof coatings are environmentally friendly products. They do not cause any harm to the environment. They are non-toxic and safe for use around children and pets.
They are also low maintenance and require little upkeep. These roofing materials are long-lasting and durable. They are resistant to weather conditions and have high UV protection. They are also fireproof and waterproof.
2. Low Maintenance Costs
The cost of maintaining an acrylic roof coating is much lower than that of traditional roofing materials. There are no chemicals involved in their application. You do not need to worry about replacing them after they get damaged. These coatings last longer than other types of roofing materials. They are also easy to clean.
3. Easy To Install
They are easy to install. The coating just needs to be applied over existing roofs. They are waterproof and provide excellent insulation. They are also easy and quick to repair.
4. Durable
They are durable. They are highly resistant to damage caused by wind, rain, snow, hail, and extreme temperatures. They are also resistant to termites and insects. They are also resistant to corrosion and mildew.
---
Read Also:
---
5. Long Lasting
They are long-lasting. They last for many years without requiring replacement. They are also resistant and flexible. They are also resistant to fading and discoloration. They are also resistant to cracking and peeling.
6. Excellent Insulation
They provide excellent insulation. They keep out cold air and allow warm air inside. They also prevent moisture from entering the building. They are also resistant. They are also able to withstand strong winds.
7. UV Protection
Acrylic roof coatings are highly reflective and can deflect UV rays, which are not only damaging to the materials but also reduce heat retention on the roof surface. Aside from lower energy costs, occupants maintain a comfortable indoor temperature.
8. Good Adherence to Metal Roofs
When applied correctly, the adhesive elements in acrylic coating produce a smooth and even surface that does not flake or crack. Acrylic roof coatings' elastomeric properties also prevent water seepage at a low level.
Final Words
Due to their versatility, acrylic roof coatings are an excellent choice if you are looking for anything from a low-cost, short-term roofing solution to a multi-decade lifetime roofing solution.
Acrylic roof coatings require less maintenance than traditional asphalt shingling. So if you want to keep your roof looking great, you do not need to worry about replacing damaged shingles. Instead, you can clean off any dirt and debris and reapply the acrylic coating.