Winter is just around the corner, and for many of us, it's time to prepare for the nippy weather and snowfall to come.
Switching from autumn to winter dining can introduce a number of complications for both restaurateurs and homeowners alike, but there are some key things we can do to make low temperatures less of a factor in the dining room.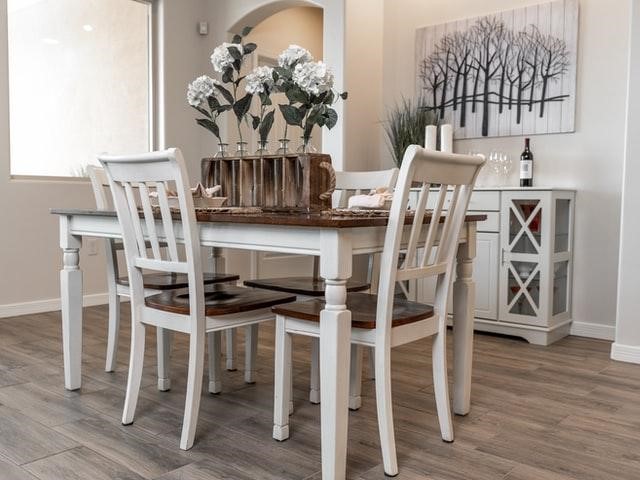 In this post, we'll discuss some tips on how to ensure your outdoor dining experiences stay enjoyable and cozy. Though we'll focus on dining out, these concepts can be applied to make wintertime dining at home more pleasant as well.
Inquire About Dining Area Changes
Choosing which restaurant to visit involves a bit more than skimming over their menu in the snowy months.
If you're searching for cozy dining spots this winter, opt for restaurants that have already begun strategically placing decor to block chilly breezes, as well as other layout changes to ensure customers' comfort while dining in colder weather.
Even small adjustments like switching seating fabrics from cool linens to corduroy or fleece seat covers make a noticeable difference.
Some establishments struggle with maintaining the ambiance of their dining areas during this seasonal shift. For many establishments, it can be a cause for delay in updating their textiles and layouts.
Furniture companies like StyleNations simplify the process because they accommodate customizations without drastically affecting an overall theme.
This is particularly important in business, as the inability to efficiently adapt to changing seasons can even make faithful regulars decide to dine elsewhere.
There are some restaurants and lodges (like those at winter resorts) that deliberately choose to use less plushy furniture outdoors. This makes the dining area feel more open so that diners can enjoy a view of their surroundings unobstructed by generous cushion layouts.
In this case, it'd be best to check whether the dining terrace or patio is equipped with outdoor heaters or a fireplace. If not, ask whether the establishment can provide blankets to keep your feet and legs warm while you enjoy your meal.
The key is to know what type of dining experience you're looking for before deciding on where to eat. Whether you're in the mood for a warm, intimate experience or looking to immerse yourself in the beauty of the winter outdoors, inquiring about dining area changes in advance can help to ensure a pleasant experience.
---
Read Also:
---
Layer Like a Pro
Dressing for winter weather can be an art form in itself — and for good reason. We've all experienced the inconveniences of trying to eat a meal in a bulky jacket, but if one takes the time to layer strategically, outdoor dining can be as comfortable as it is in the autumn.
The key to efficient layering is in selecting the right material for the weather.
Ski-wear designer, Lieke Van den Berg, suggests merino base layers to keep in and circulate body heat topped with a generous wool sweater to seal it all in, acting as a protective barrier between you and the winter air.
A good amount of heat tends to escape from the head, so finish off the ensemble with a thick beanie-style cap. Beanies are especially convenient because they can be pulled down over the ears whenever necessary, yet easily get tucked away in a back pocket or purse when indoors.
Look for Spices Guaranteed to Warm You Up
Outdoor winter dining can definitely complicate your ability to enjoy a number of seasonal culinary favorites.
Most establishments add lots of winter-friendly foods to their menus, including traditional thick soups and stews; but if you're looking for something to really heat you up from the inside out, try dishes with ingredients that can actually cause the body to warm itself up quickly.
If you look at many iconic cold-weather favorites, you'll notice that many of them incorporate spices like cinnamon, nutmeg and ginger. That's because these ingredients have naturally warm aromas and terpenes that can increase blood circulation when consumed.
The earlier you get them in during a meal, the sooner you'll heat up. Be sure to round off suitable winter dining arrangements and an appropriate ensemble with complimentary food choices, and you'll be enjoying every wintertime meal without the downsides of chilly fingers or touches of the flu.