It's a time of renaissance for home design. Everyone seems to embrace the truth that we may be staying indoors more time than usual. That's why the newest trends for 2021 conform to that need. 2021 home interior design will be functional, inspiring, and more than ever, allow us to express our individuality.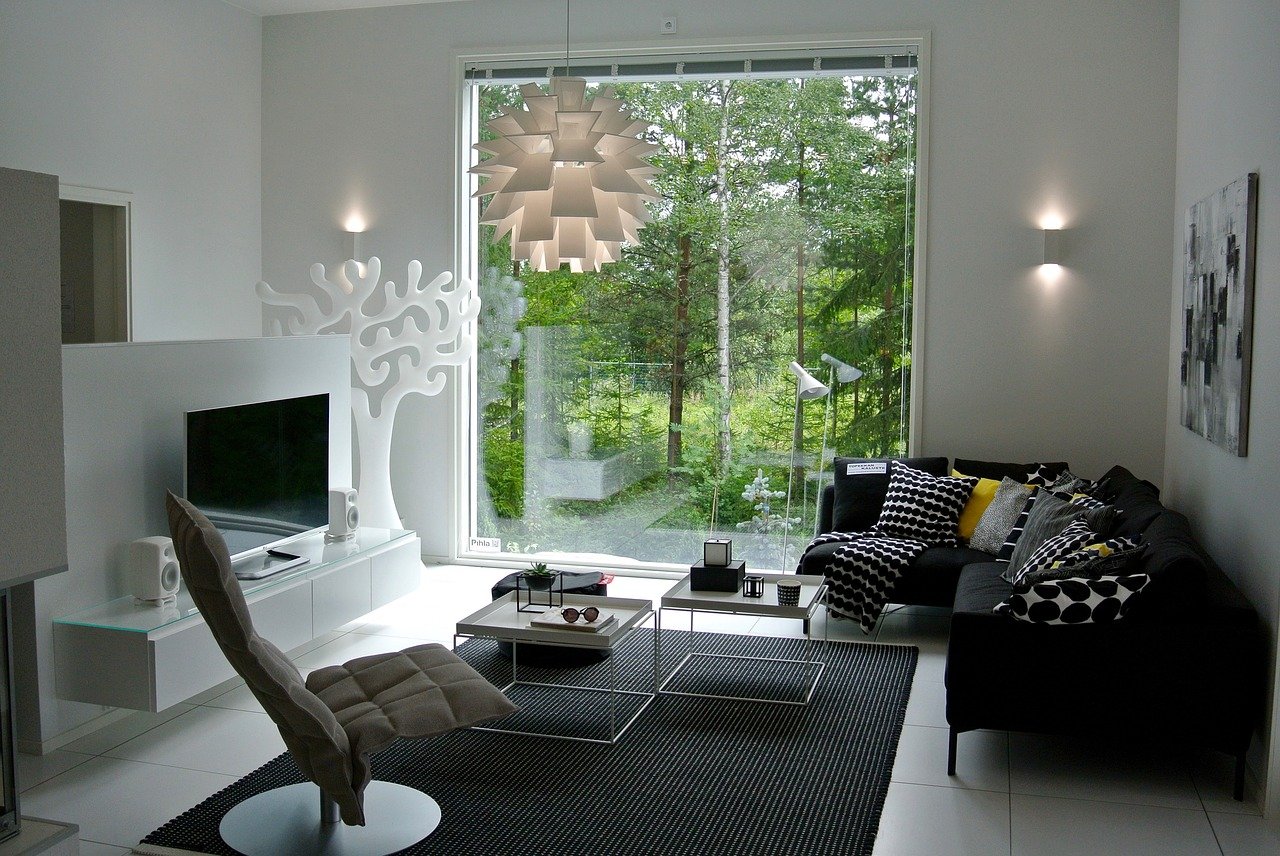 The necessity of taking care of one's mental health has been stressed out in the media. This new mental health awareness also dominates home design trends. We create spaces that make us feel good.
Not surprisingly, many have extra cash saved due to canceled travel plans and they use it to renovate their homes, so be ready to see those trends while you visit your friends' newly refurbished apartments.
Open Space Proved To Be Impractical
When everyone stays at home, an open space living room does not meet anyone's needs. Some need to work, some need to study. Many people restore the doors and divide the space so that individuals have their own corner.
If that is not possible, we turn our bookshelf into room dividers. The need for more workspace at home has also transformed the closest into an "office"; a home office created from a small space that used to be a closet or cupboard.
---
Read Also:
---
The Home Office – Multi-Use Furniture
The need for more functional space made us very creative. The sale of multi-use furniture Sofafox picked up this year. A folded table that can serve as a workspace but also disappears taking up minimum space when you want to rest after work.
A coffee table that can transform into a working standing desk. A desk that can also provide cozy seating places. Sounds a bit unrealistic? Check for yourself.
Cozy Up – If You're Staying Home, Create Your Place to Rest
No one saves up on armchairs anymore. Furniture for our relaxation is prioritized. If you fancy a hammock, this is the time to install it, and no one will raise an eyebrow. The textiles have also become pleasant to touch – velour, velvet, cotton fringes, or suede.
Inspire Yourself – Maximalist Decoration
This is a very surprising trend, but when you think about it, it really makes sense. Our old subdued look has become quite boring. Who enjoys constantly staring at a beige wall?
That's why, now we hoard our favorite knick and knacks, art, photos, sculptures, memory walls, textures and put them on display. We restore maximalist decoration and clutter. The room should feel vibrant, full of life and inspiration.
Add Feel-Homey Styles – Boho or Rustic?
Boho bedrooms and living rooms are one of the most searched items on Pinterest. It's a good reflection of where people's interest lies. It's freestyle in-home design – should be artistic, nomadic, and aristocratic.
The colors are rather bright, broken by the collection of items gathered from places around the world. Everything is arranged chaotically.
On the other hand, there is the rustic style, gaining popularity as well. It is bringing back memories of happy times at our granny's place. Table clothes, freshly washed curtains, wooden furniture, old sofas with knitted covers – search your memories or a photo album for inspiration.
Houseplants and Plants on Walls
Green spaces are soothing for our minds, so it's no wonder that we add them to our homes. However, the varieties that we can choose from have never been so broad.
Taking care of a plant has become a full-time hobby and no one puts them on the window sill behind the curtain anymore. If you're going to dive into the world of indoor gardening, better create a plant display in the living room or a plant wall.