Are you looking for the best green eco-home design for your new home? If yes, then read this post till the end.
We have shared depth details about solar energy homes, their elements, and more.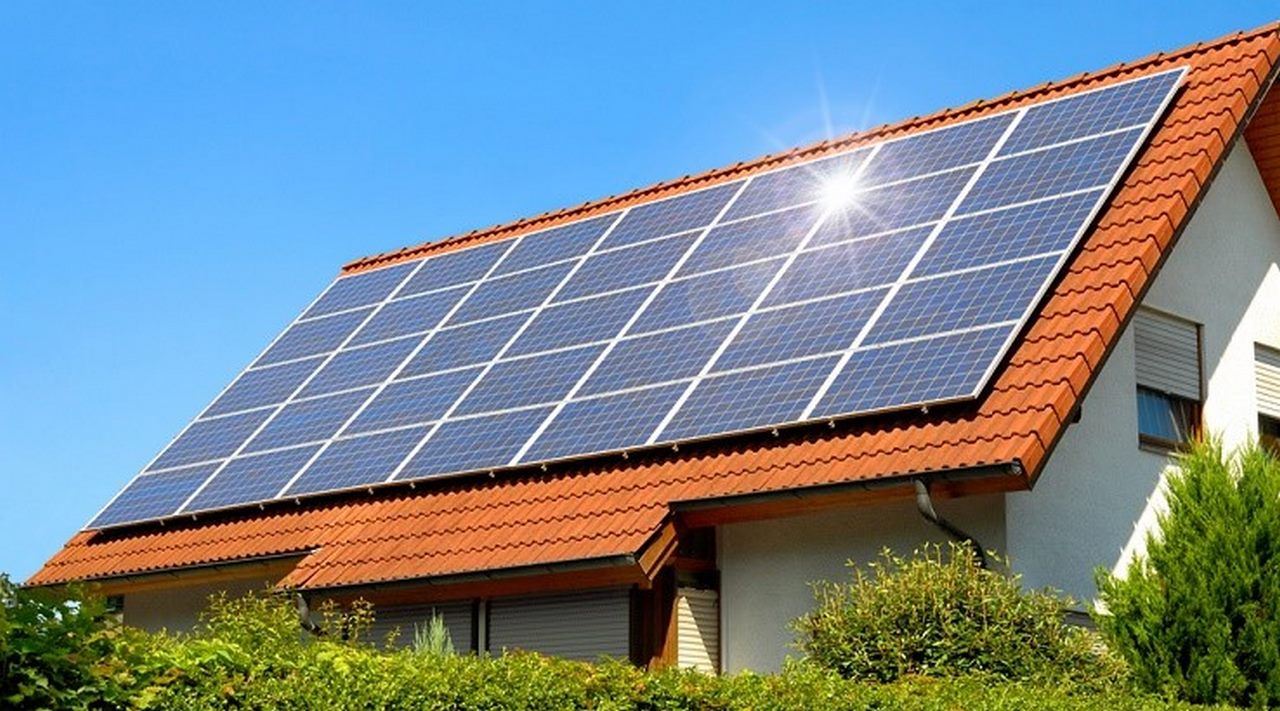 If you want to design your home eco-friendly, then it includes features like solar panels, underfloor, geothermal heating, wind power, and many more.
These features will not allow your home eco-friendly, they come after the well-designed home well-insulated, and passive home designs.
A right and best eco-friendly house consumes less energy to heat, light, and use appliances in simple words.
But the significant drawback always occurs "almost always heating" so to cut the operational cost, less use of heat is required.
It is said that a house with windows facing passive solar may use less heat for energy or heating requirements reduced by 25%.
At the same time, it is essential to avoid overheating. To better know about your eco-design home with solar panels, contact solar companies.
What is a Passive Solar Design Heating House?
If you want to design your home energy-efficient that saves your money on filling electricity bills, then a passive solar design home is the best choice to start with.
The passive solar house includes the idea of making your house that uses natural energy for cooling, heating, and ventilation.
To create such homes, you need less fuel and power than the ordinary house consumes.
As compared to normal homes, passive solar homes are best to live in because this uses a natural source of energy for heating in winters, cooling in the summer, and giving a peaceful and fresh environment to live safe.
One of the best parts of solar homes is a homeowner who can save his fuel and other electricity usage expenses.
Thinking of a passive solar home is the best idea, but making it entirely is essential. There are several things you need to follow while making your own passive solar home.
The primary design of a passive solar home depends on the climate and other specifications of the location.
Following are the principles used to design the passive solar homes or south direction green eco home designs.
---
Read Also:
---
Placement of Windows and Home Direction
One of the major principles you need to look into is to select a house with decent solar exposure that optimizes passive solar energy.
In the winter days, solar exposure should be for 4 hours on the winter solstice.
The home direction is perfect facing south to have sunlight and climates like summer; it is best to place solar windows from little east to south exposure.
Ensure to avoid the intense heat of the sun during the summer seasons.
If you want light within your home, then, of course, you have to place your living room, kitchen towards the south direction that allows the solar panel to produce high energy and penetrate the rooms with the chilly atmosphere.
The solar panel facing south will not only enable your home with extra lights, but it is excellent to take advantage of direct sunlight and warmth in your rooms during winter days.
In the average home, the windows are equally distributed on all the house sides for ventilation and light.
And almost all the windows are faced where you will see the best views outside. But for the passive solar design home, one would need to place a window facing the south direction with solar access.
Some other windows are placed on the east path for lighting and ventilation and some more windows are placed on the north.
While placing windows, double glazing is essential. Ensure you have picked high-quality and tightly constructed windows that reduce air infiltration.
Also, people should choose double glass to prevent intense heat and breakage of the glass. For the climates, insulative windows are the best to reduce heat loss and enhance comfort.
For Natural Ventilation and Cooling of Solar Panel Homes                    
On summer days, you need to reduce heat or prevent your home from overheating.
During the summer days, the sun's rays are incredibly high, so to avoid intense heat shield your home with extra roofing that can prevent this cause.
Or you can use any sun filtering material or cloth to avoid excess heat coming to the windows.
The green trees and plants can also work to give fresh ventilation to your home and consume only fresh air.
Even the trees can prevent the shading on windows and give you a pleasant atmosphere.
While building a passive solar house, your main job is to control your home from all calamities and common issues.
Thus, you have to place the solar panel by contacting the solar company. They are well-trained and know how to give the best from your green eco-design home.
Supplementary Heating types of equipment
According to the expert's solar panel homemakers, use heating equipment such as radiant-heated floors.
This distributes heat by adding hot water pipes under the floor. Basically, underfloor heat water technology requires natural gas or propane boiler.
You can use solar thermal energy to heat the water. The radiant floor technique is cost-effective and most used in winter climates.
You could choose various heating options like a wood stove, solar heater, and more related things available in the market to ease your life.
Whatever option you will pick for your home, the ultimate goal you will get is less energy than the average house.
Further, it helps you live life using less fuel, using natural lights instead of electric ones, fresh air instead of air-conditioner, and growing more trees and plants for protection.
The Bottom Line
Designing a green eco-home using solar panels is not that easy.
It required lots of principles to follow if you want to make your home for living such as using non-toxic material, high-quality windows with double glazing, SIP walls, placing solar panels in the right direction, and using overheating protection.
If you liked this post or find it helpful share your thoughts in the comments.