In this day and age, there are so many activities and events that constantly demand our attention.
From preparing your meals and getting enough sleep, to keeping up with your family and social life as well as doing well in your career, it seems like you do not have any more time for anything else.
Cleaning and organizing your home can be one of those tasks that can easily fall between the cracks if you just have too much on your plate.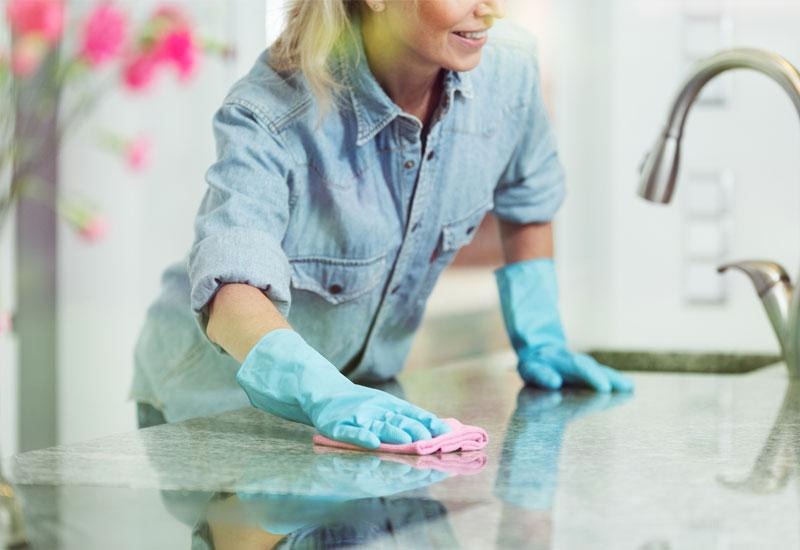 Of course, neglecting to clean your place is never a good thing. It can make everyday activities more stressful, and the act of relaxing in your own home can become quite a challenge if you're confronted by the mess in every room.
But just because you don't have time to clean doesn't mean you should let your house spiral into chaos. You owe it to yourself to have an organized home after a day of hard work.
Things You Should Consider When Choosing a Professional Home Cleaner
Hiring a professional home cleaner can be the solution to this problem. Not all home cleaners are created equal, however, and making sure you find the right one is the key to building trust that they'd take care of your home on your behalf.
If you're not sure which cleaning service to go for, here is a checklist of what to look for when hiring a professional home cleaner.
---
Read Also:
---
Accreditations and Good Reputation
Most cleaning companies maintain a website so customers can look up their different locations as well as service packages. This is also where the business shows if it has won any accreditations, awards, or affiliations with different certified organizations. Companies who possess this can ease your concern on their trustworthiness.
You can also lookup the business on customer-review sites like Yelp and see what other people are saying about them. If the reviews are overwhelmingly negative, maybe move on to the next company.
A Service That Fits Your Needs
If you want a quick clean up every week, then most companies can probably serve your needs. If you have more specific requirements in mind, however, then it is worth exploring other establishments who are more flexible in their services.
For example, a business that would allow you to give them a list of things you want to be cleaned and provide you with a quote is a better option than offer a fixed price regardless if you want one aspect of their service done or not. It all boils down to fit your need and lifestyle.
Terms and Conditions
The company should have detailed information on their terms and conditions, to ensure that they have accountability on the whole process.
What if an employee accidentally causes damage or break something while cleaning your place? What are the steps the company will take to solve this? What if you were left unsatisfied by the quality of work they have done (e.g. the bathroom wasn't cleaned properly), does the company provide any discount or a free cleaning?
A well- established terms and conditions can make or break your relationship with a business and can help you weed out those who are not taking into consideration their customers' concerns.
A Responsive Company
Part of researching a good cleaning business is reaching out to them to ask about their services and as mentioned, their terms and conditions.
A company who is very responsive and open to your questions has definitely more edge than those who take days to reply to your queries.
If they are quick to answer, this shows that they value their customers' time and are transparent with how their operations work. Don't settle for anything less than a committed cleaning service.
Level of Experience
If a company has been around for well over a decade, then you know that they're doing something right to stay in the business for that long. Plus, their years in the business means they have mastered the techniques of efficient cleaning and the best practices to satisfy their customers.
This doesn't mean that you should disregard new businesses, however, but a more experienced business can have its advantages.
Their Workforce
Finding out whether a company hire contract workers or employees can make a difference in their commitment to cleaning. Contract workers may mean there is less liability since they are replaceable. So, the company may not think of spending time and effort in their training.
However, if their staff consists of employees who receive a good compensation package, then there is a bigger chance that they are properly trained.
Check Their Cleaning Supplies
Is the cleaning company going to use their own cleaning supplies, or are you expected to provide it for them? If you're providing the supplies, does the fee they're charging you make sense? On the other hand, if they are providing the supplies, how are they disinfected before being used?
The last thing you want is having your house cleaned by an already-dirty mop that was used to clean another house.
If you have specific requirements on the cleaning supplies, like certain chemicals should not be used, see if the company is flexible enough to accommodate you.
How They Treat You
Overall, friendliness and willingness to listen to your concerns is another thing to look for in a professional cleaning service provider. After all, you are potentially hiring them to look after your home for you in the long run so having a good relationship with them is important.
It is not easy to get your house tidy on top of your daily responsibilities, but hiring a professional home cleaner can be an easy solution. While a little nerve-wracking, doing your research and knowing what to look for can make the process of finding the right company that fits your needs be a breeze.
Remember to ask the business the right questions until you are satisfied that they have the right commitment and attitude when it comes to caring for their clients' homes.