What is the thing you would do before you call your friends over to your place or before you rent your place out? Yes, get those windows of your home cleaned.
Now this task might look very simple, but now let me mention out some hacks that would help you out in this cleaning process.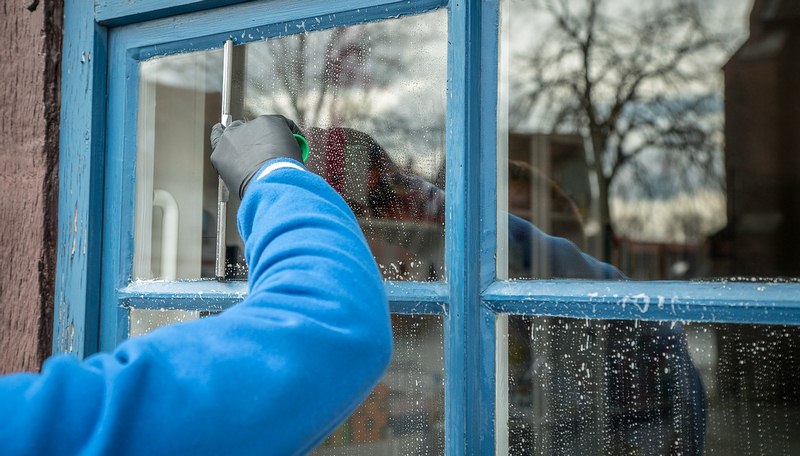 Window Cleaning Hacks – How You Can do the Job Easily
The main advantage of getting your windows cleaned is that, while you view it from outside, and you see them clean, it would be a huge plus! And if you have guests home, the first thing that would be of focus would be your windows, so if you keep them clean, it would add a great view to your place.
---
Read Also:
---
Do the Best for Your Interiors
It is a fact that most of us would clean our windows by employing a maid or we would do it ourselves, but there are professional services to get these cleaned. They would clean up every nook and corner with the utmost care.
If you hire a maid to do this, the chances are high that the outside would be done all clean but, the inner part is still dusty. You can check out licensed cleaning services like Sutton Window Cleaning Birmingham, for getting your windows done to the best.
Keep this Task of Cleaning Windows to the End
There would be a lot of dirt on your windows. If you are getting your entire house cleaned, it is always advised to get the windows done to the end. Cause, if you are cleaning your home, a lot of dirt would be left behind on the windows.
If you do these cleaning in the start, by the time you continue finishing all your other cleaning works, you will find those dust on the mirrors and windows! So the best thing is to keep these to the end.
Do Regular Cleaning
At windy and rainy areas, it is a fact that you would keep the cleaning apart cause you might have to do it every time. Yes, this is a fact but if you don't get them cleaned, that dirt and algae would keep piling up and would not only destroy the look of your home but also would scar and damage your windows for the worst.
Pay Heed to Stains Caused by Hard Water
There might be a lot of stains caused due to hard water. If you find these hard water stains, do not avoid them! At the earliest get in touch with a professional cleaner else, these might leave dark stains on your windows and would damage it for sure. If you try cleaning them most probably, you will fail in getting those dark patches removed.
Know When to Call for Assistance
You got to keep a close eye on your windows, and before the situation gets deposited, you got to call for professional help. Because if you didn't do the right thing at the right time, you would have to pay a huge price!