Any form of a natural disaster can be highly devastating. This can result from fire outbreaks, wind, rain, or even earth, which endanger the lives and properties of people.
Though often there is minimal, which can actually be done for preventing it, there are certain steps that people can take to cut down the effects which it can have on them and also their property.
In the case of one's sweet home, it is crucial to learn the tactics of preparing for the various threats resulting from nature. This, along with saving people's properties against massive damage, will also help in saving the lives of dear ones.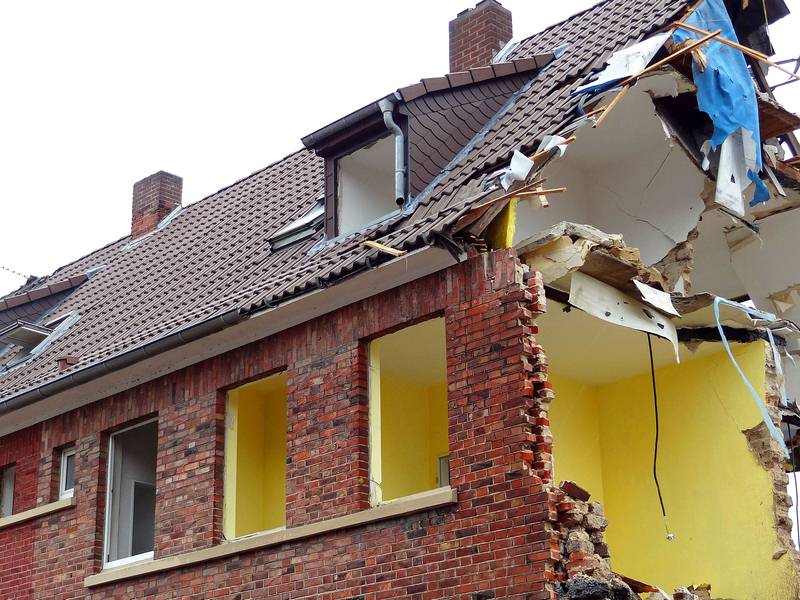 Tips to Prepare a Home Against Various Natural Disasters
---
Read Also:
---
A flood can affect just anyone, irrespective of where one resides. To protect oneself against such disasters, one needs to seek higher ground. Avoid attempting to drive as driving through the floodwaters may cause the car in getting stuck and sweeping away. In fact, there are ways to protect the property prior to the occurrence of a flood.
First and foremost, the basement walls should be sealed using waterproofing compounds. Flood walls too can be constructed to prevent the flow of the floodwater before the same reaches the home. Also, get a sump pump and a backup which are battery operated.
Water heater, dryer, furnace, washer, and electrical components must be elevated at least 12″ above the assumed level of flood. Preparing the home against flood ahead of time indeed will work wonders in curtailing costly damage post floods.
Earthquakes happen at a time when the earth's tectonic plates shift, crack, and begin to slide together. It is the resulting energy release that makes the earth shift and moves, and this shaking can result in the collapse of homes, bridges, and buildings.
As an earthquake is something unpredictable, it is vital to ensure that the home is capable of withstanding intense shaking, regardless of where one resides. There are a couple of ways to prepare a home against this natural disaster.
In case of heavy items which have the risk to topple, it is good to secure the same to the floor or wall. This comprises strapping large appliances and water heaters to the walls and/or bolting the same to the floor. Breakable goods which may fall must be shifted to a lower shelf.
Most importantly, it is vital in getting the home inspected for cracks, especially in the foundation along with defective connections or wiring if any, and also repairs must be made promptly. For people that reside in earthquake-prone areas should ensure in bolting their home to the foundation.
With regards to the safety of family members, one should look for shelter under a desk or sturdy table. In case people get warnings of an earthquake, to prevent fire explosions, it is best to turn off the electricity and the gas.
During an emergency, one should keep both supplies of food and water for emergency backup, which will last the family members for some days. Another tip is to use construction materials that are earthquake resistant. To know more, contact Storm Pros Roofing and Construction.
Again, wildfires are a form of natural disaster that can take place anywhere. A wildfire once started will spread fast, thereby destroying property, wildlife, vegetation, and more in its path.
Generally, this begins in the forest, mountain areas, remote hills, or any other woodland setting. Places with drought usually are prone to wildfire. Often it is triggered through natural occurrences like lighting, but carelessness too can cause wildfires. For people residing in wildfire vulnerable areas, there are steps which they can adopt for securing their home.
Firstly, it is good to use treated wood that is fire-resistant while constructing a home using wood. Besides, using fire-resistant materials like fiber cement or stucco is also a good choice. Also, use plants and shrubs that are fire-resistant.
Lawn furnishings or other things which can burn easily must be moved away. If one gets a warning of an upcoming fire outbreak, they should keep all doors and windows closed, wet the roof, switch off the gas, and evacuate as is instructed. For fire-resistant construction materials, it is always good to consult a good roofing and construction specialist.
Property and lives every year are lost on account of hurricanes. They are basically tropical storms of low pressure that can damage the property due to flooding or wind.
Here the best step will be in fortifying the home against hurricanes. Get the doors of the garage fortified and add straps or clips to the roof for maintaining its structure.
One can take the help of a professional roofer here. Adding permanent storm shutters will help a great deal in protecting windows against damage.
Most importantly, build one safe room in the basement or home. They are rooms which are designed especially for withstanding extreme winds as well as resulting projectiles. As hurricanes mostly are accompanied by flooding and tornadoes, a home must have sufficient wind and flood coverage.
This involves winds which travel at very high speeds and as a result, can destroy buildings or turn objects which can harm property or people. To protect a home against this natural disaster, there are some steps that one needs to follow.
Add shutters to safeguard windows against shattering; garages must be fortified, schedule home inspections, get the roof checked by a roofing specialist, and also install a safe room.
Hails are frozen raindrops which circulate in the thunderstorm till they get too heavy as well as start to fall. As these ice chunks fall, the force is likely to dent cars or crash via roofs. Often hail falls in storms where huge amounts of hail begin to fall accompanied by thunderstorms.
The best step will be to replace the existing roof with one that is impact-resistant, install windows with double-pane, and most importantly keep blinds or shades drawn at the time of a hailstorm.
During a volcanic eruption, it is difficult to save the home which is in the path of the lava. Here one needs to consider their safety and right away evacuate the property. The doors and windows should be closed for minimizing the ash which enters the home.
Put towels that are moistened in front of windows and doors that are closed to stop ash or lava from entering the draft. Most importantly unplug every electronic gadget.
Stay tuned to our blog to know more.