Before you begin your kitchen remodel, there are some things that you should consider to make the process run smoothly. First, you need to know how much money you can spend on your project.
The easiest way to do this is to hire a general contractor. But this can be very expensive, and you can save money by doing some of the work yourself, hiring subcontractors, and hiring someone to do specific tasks for you.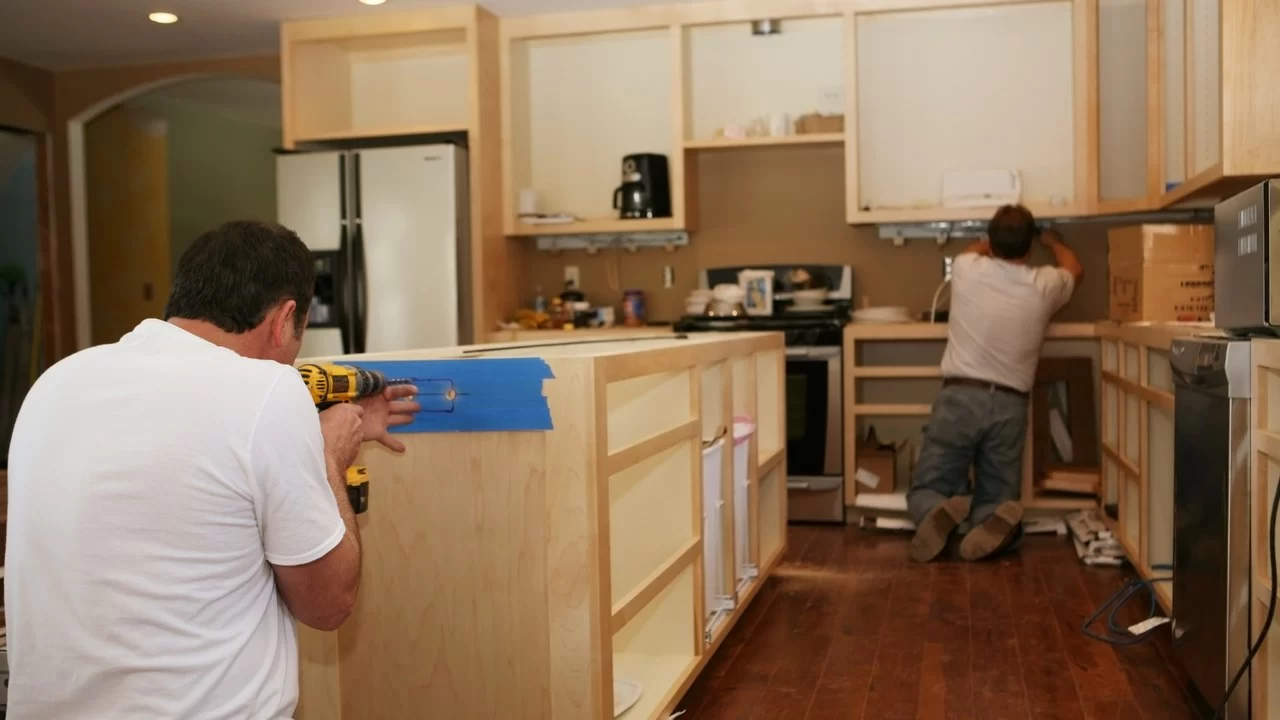 Budgeting for a Kitchen Remodel
When budgeting for kitchen remodels, you'll want to create a wish list of the things you want. Then, research how much each item would cost. This way, you'll know exactly how much you can spend on the project. You can then decide on items to cut or replace to make your budget work.
A budget for kitchen remodels on the value of your home. As a rule of thumb, it's a good idea to spend between 10 and 15 percent of the value of your home. This will give you the best chance of recouping your costs later. Consider recent sales, special features, and current market value to estimate your home's value.
---
Read Also:
---
Getting an Estimate
If you're planning a kitchen remodel, it's essential to know that the average cost will be higher than you may expect. If you're planning to move walls and replace plumbing, the price will be even higher.
Also, lead times for labor will be longer. As a result, you may have to rent a different space until the project is finished temporarily.
Kitchen Remodeling costs can range from $22,000 to $50,000 in the U.S., so it's essential to set a budget and prioritize the different projects. Start by identifying the items that are a must-have.
This list should be prioritized based on the cost and include items such as countertops, new kitchen flooring, and electrical issues. You may also want to consider installing a new drainage system.
Preparing for a Remodel
Before beginning your kitchen remodel, you must know how much money you must spend. You can start by determining your budget, which should be anywhere from 10 to 15 percent of the value of your home.
This will give you the best chance of recouping your renovation costs. Estimate the value of your home by considering recent sales, special features, and the current market price.
Kitchen appliances play an essential role in the design of a kitchen. These include the fridge, oven, cooktop, dishwasher, microwave, and ventilation hood.
If you have older appliances, you can replace them with energy-efficient models to lower your utility bills. Energy-efficient appliances are also better for the environment. Moreover, you can choose eco-friendly materials for countertops and flooring.
Choosing Mega Kitchen and Bath Contractor
When choosing a mega kitchen and bath kitchen remodeling contractor, you want to ensure they are licensed and well-recognized. A good contractor will also have a track record of success.
The best way to choose a good contractor is to ask for references and ask questions. You can also contact the mega kitchen and bath kitchen to determine your area's specific requirements for contractors.
You should also know your budget before hiring a contractor. A simple kitchen will cost as little as $10,000. However, if you want to go for something more luxurious, you should expect your budget to rise.
If you want to remodel your kitchen you can take service from Kitchen Remodeling Maryland, DC, and Virginia
Hidden Costs
A kitchen can be a costly process. It can cost from $22,000 to more than $50,000 and include many different projects, from painting to adding tile backsplash.
Even small renovations like replacing the faucet or sink can add thousands of dollars to the project's cost. But don't be discouraged; there are ways to reduce the project's cost.
One way to reduce costs is to choose a low-cost cosmetic remodel. This involves keeping everything in place and updating the surfaces. For example, refacing cabinets may be a good option.
You can also use a new countertop to give the kitchen a new look. However, keep in mind that most areas require a permit for a kitchen remodeling project.
Conclusion
Before you begin the Kitchen Remodeling process, turn off all the water in your house. Also, make sure you have a plan for cleaning up the debris you create during the remodeling process.
This includes plumbing and framing and anything that is inside your walls. Depending on what you want, you can also hire a real estate dealer to frame the kitchen. Remember that most people don't do the work themselves.
They hire a contractor, designer, or design-build firm to do the work. However, understanding how the process works are crucial for a successful remodeling project.