A three-way catalyst is an exhaust treatment device that converts carbon monoxide (CO) and hydrocarbons (HC) to carbon dioxide and water, as well as reducing nitrogen oxides (NOx) back to nitrogen.
Fuel injector pumps are used on diesel and gasoline engines to regulate air-to-fuel ratios. An oxygen sensor works in concert with these pumps for optimal performance.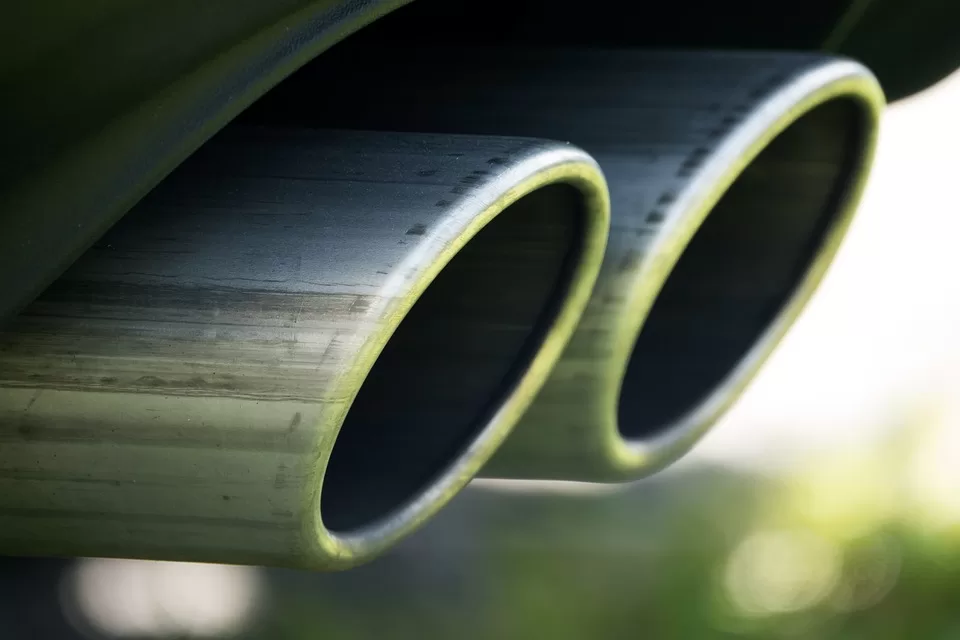 Oxidation Catalyst
When exhaust from a gasoline engine passes over an oxidation catalyst, carbon monoxide, and gas phase hydrocarbons are transformed into carbon dioxide and water vapor – safe gases which cannot cause harm when breathed in by humans.
Modern three-way catalysts also oxidize nitrogen oxides (NOx) to nitrogen dioxide, which is essential for diesel particulate filters and selective catalytic reduction (SCR) catalysts used for NOx reduction. This allows NOx production to be suppressed or increased depending on the design of the coating used.
Three-way systems utilize oxidation catalysts manufactured from ceramic or metallic substrates with an active coating made up of alumina, ceria, other oxides, and combinations of precious metals such as platinum, palladium, and rhodium.
The active coating helps the catalyst 'light off' quicker while increasing its thermal durability – particularly under severe driving conditions.
Changes to the position of the catalyst closer to the engine, improved oxygen storage components, and the type and composition of active precious metal catalysts have combined to significantly reduce overall tailpipe emissions.
These improvements include catalysts that are thermally durable so they can be mounted closer to the engine, and stable at high temperatures with a higher NOx conversion rate; additionally, smaller electrically heated catalysts may be used ahead of the main one for cold applications to further reduce emissions.
Reduction Catalyst
Reduction catalysts work by taking nitrogen atoms from harmful oxides of nitrogen (NOx) in the exhaust, turning them into harmless gases like nitrogen and oxygen that are safe to breathe.
A reduction catalyst also converts carbon monoxide and hydrocarbons into less hazardous CO2 and water, passing through a platinum and palladium-coated honeycomb structure that serves as the catalyst.
Catalysts work together with a control system to guarantee constant conversion rates, even during heavy usage. These systems can be utilized in diesel engines for NOx capture from power generation systems, marine applications, and industrial settings alike.
Selective catalytic reduction (SCR) technology employs a urea-based DEF and catalyst to convert NOx emissions into harmless nitrogen, water, and trace amounts of carbon dioxide. This is an efficient way of meeting stringent emissions standards for vehicles with diesel engines.
SCR, though relatively low cost, can be challenging to install and operate due to the need for careful selection of catalysts and reagents. Coal characteristics, process conditions, ammonia injection, catalyst cleaning/regeneration, as well as low-load operation are all crucial elements in SCR success.
For instance, coal with high sulfur can deactivate the SCR catalyst through ash erosion and chemical reactions. Furthermore, residual ammonium reacts with residual heat to form ammonium sulfate deposits in air preheaters, decreasing performance.
Catalytic Mufflers
Catalytic mufflers are designed to reduce engine noise. Composed of four major components, these mufflers work together to dampen sound waves generated during an exhaust pulse.
Inside a muffler, baffles absorb sound waves and reduce it in volume. They also convert sound energy into heat energy that dissipates it.
The muffler also features an inlet tube and outlet tube. As exhaust passes through these, it enters into the muffler and is directed onto baffles before exiting through its exhaust tip.
Nowadays, car mufflers come in many different styles to reduce noise from engines while still producing a pleasant exhaust note.
Mufflers come in two varieties: chambered or straight-through pipes. The latter have perforations (louvers) on the outer tube which create turbulence to help tune the sound.
These speakers come in a range of designs to meet the needs of stock replacement or high-performance audio requirements.
In addition to a straight-through design, some mufflers feature an internal perforated pipe wrapped in sound-absorption matting. The remaining cavity is then filled with matting to increase its sound-absorbing capacity.
So, how does a three way catalyst work?
A three-way catalyst is an emissions control device used in modern internal combustion engines. It is a combination of a catalytic converter, an oxidation catalyst, and a reduction catalyst, which work together to reduce the number of pollutants released into the environment.
This is done by converting harmful pollutants into less harmful compounds such as carbon dioxide and water vapor.