Your yard is an ongoing, rewarding project that keeps on giving the more you take care of it. Sure, you can simply mow it when necessary and do the minimum. But to make your yard pop, there are a few different methods you can implement to take it to the next level.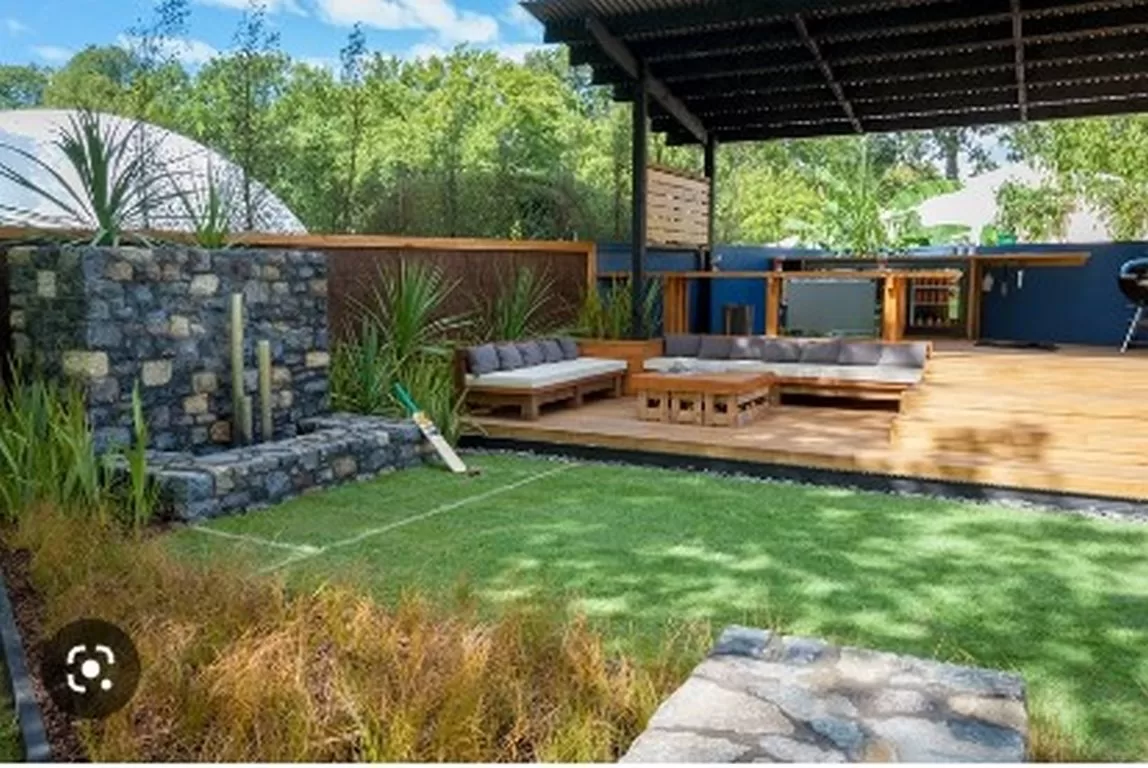 In this blog, we'll break down some explicit ways to utilize outdoor modern furniture and other cool additions to make your yard not only look more beautiful but make it more fun to enjoy on a beautiful day outside. It's simply an important part of your home, and you want to make it feel as you as possible.
Continue reading to see some simple yet efficient ways to make your yard really pop and stand out in your neighborhood. You don't have to break the bank to have a yard you've always wanted, but if you want to go big, there are ways to completely transform your space as well. Let's get started.
1.  Plant a Garden
This is a fun, lasting project that is as rewarding as it is beautiful. When you plant native plants in your yard, you're helping promote a healthy environment for plants and animals alike.
You can plant flowers and shrubs to mix up the biodiversity in your yard or plant fresh ingredients like tomatoes or cilantro to add to your recipes. It tastes much better once you've grown it from a seedling to a vibrant vegetable.
This is one of the least expensive ways to give your outdoor space a boost, and it's fun!
---
Read Also:
---
2.  Implement Easy Outdoor Furniture
A few chairs, an outdoor table or sofa, or even a tire swing can bring new life to your yard and make it easier to spend time in. On a nice day, it's nice to have space for people to relax while they enjoy your home and company.
You can have an easy outdoor dinner night with the family, cozy up with your loved ones and look at the stars, or host others for a summer party.
Even adding two cozy chairs for you and your significant other will bring you outside more and help you utilize your natural space.
3.  Consider a Fountain or Fire Pit
Now we're talking. A fountain or fire pit adds that extra layer of luxury to your outdoor space that is sure to impress and make your outdoor lounging that much more exciting. A fountain provides a calming running water sound that recycles water and provides drinking water for the wildlife in your neighborhood.
A fire pit allows for marshmallow toasting, sharing stories, and cozying up on a crisp fall night. Either way you go, a fountain or fire pit provides a great centerpiece for hosting others or enjoying a quiet night at home outside.
4.  A Birdhouse for Wildlife Watching
Even if it's not as pleasant outside as you would like, a birdhouse provides great views for watching the birds in your neighborhood flock to your space. You can also watch squirrels and other critters use it as a challenge, which could be entertaining.
This way, you may discover more species in your area than you might have thought. It promotes a healthy environment and adds a cool, artistic element to your yard that you might be missing.
This is a way to enjoy your outdoor space without having to leave your house. Just make sure what you're feeding the animals in your area is healthy and won't harm them!
5.  Add A Second Kitchen Outdoors
If you love cooking and hosting, consider implementing a kitchen in your outdoor space. Certain luxury kitchen companies actually specialize in outdoor kitchens.
This could help you expand the way you approach food and recipes and make your cooking more fun in a new environment. Especially if you're having guests over on a nice day, you don't want to be cooped up inside cooking while they're enjoying each other's company outdoors.
It's more than just a grill. You can put in a full-service outdoor kitchen with burners, islands, countertops, and more. It's sure to impress when you host others and could make you fall in love with cooking all over again.
What If I Don't Have a Yard?
Some of us don't have yards or green spaces. We live in shared condos or apartments and we aren't able to change the landscape of the surrounding area. Sometimes, you just have to work with what you got.
If you have a patio, place some cozy chairs that make hanging out up there more enticing. If you have a front or back porch, you can still implement kitchen elements like a grill or small garden to cultivate some easy flowers or vegetables. It's all about optimizing the space available to you.
Conclusion – Best Ways To Make Your Yard Pop
If you're unhappy with your yard or outdoor space, consider implementing one or more of these changes to make your space more enjoyable. Not only will you have more fun in your yard, but you can also spend more time with your family in a new way, or host others to enjoy your new space with you.
From implementing a small garden to adding an entire outdoor kitchen and everything in between, changing your landscape is possible. Start small if you want, then see where inspiration takes you.
You may find you enjoy spending more time outdoors by adding a few simple chairs outside. Then, you can build on that foundation if you choose to.
Enjoying the great outdoors is a luxury within itself. By boosting your outdoor space to complement it accordingly, you can maximize all your home's elements to be as tranquil, enjoyable, exciting, or any other trait you're looking for in your yard.
You can enjoy more sunshine, and take some of your indoor habits outdoors to change your environment.
If you work from home, you may want to be outside on a nice day. Make your yard accommodating to your wishes and turn your home into a dream house both indoors and outdoors. The possibilities are truly endless!