When picking the proper hardware for your home or office, one of the critical factors you need to consider is color. Different colors can evoke different feelings and add an aesthetic appeal to a room.
But which color is most popular when it comes to hardware such as doorknobs, light switches, and cabinet handles?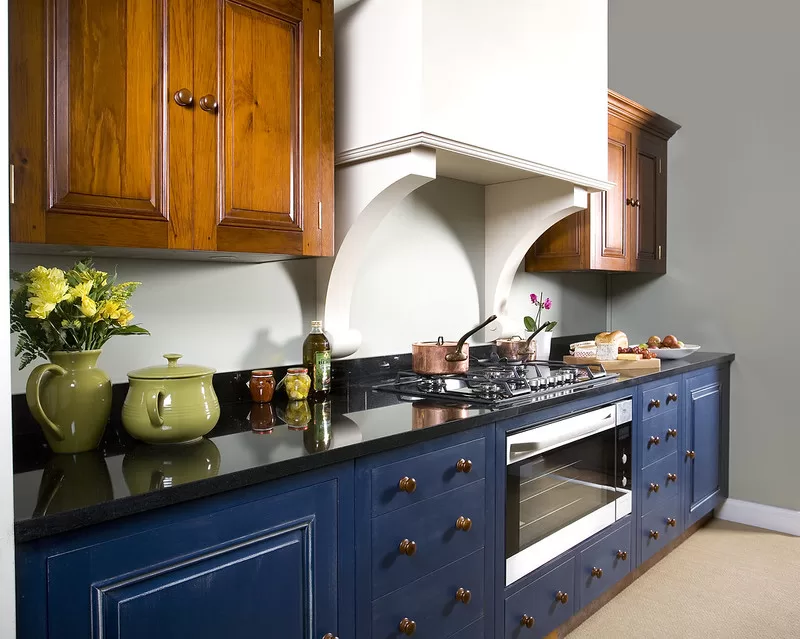 Why Does the Color of Your Hardware Matter?
When it comes to hardware, the color of your choice can significantly impact the look and feel of a room. Whether trying to create an elegant and sophisticated atmosphere or something more rustic and vintage, color can be used as a stylistic element to get the desired effect.
Furthermore, color can make a room feel smaller or bigger depending on the hue, so this should also be considered when selecting hardware. For example, if you have a small room, go for lighter or brighter colors to open up the space. If you have a large, open room, you may want darker colors to create a cozier atmosphere.
Color also has psychological implications when choosing hardware. Specific colors may evoke certain feelings – such as blue being associated with calmness and red with energy – so depending on how you want people to feel in a space, this should be considered when selecting hardware.
The Most Popular Hardware Colors
The most popular colors for hardware vary from year to year. They are, generally speaking—however, three primary colors reign supreme: black, white, and silver. Black and white have been around for many years; these classic shades are trendy in homes worldwide.
Silver has gained traction in recent years due to its modern look that adds a contemporary feel to any room. When it comes to hardware, these three colors are the most popular.
---
Read Also:
---
The Benefits of Black Hardware
Black hardware is a timeless classic that will never go out of style. Not only does it look great in any décor, but it also offers durability and strength. Black is the perfect choice if you're looking for a hardware color that will stand up to daily wear and tear. It is also easy to clean and maintain, making it an ideal option for busy households.
Additionally, black is highly versatile and looks great with almost any color scheme. Remember, black can also be paired with other colors, such as silver or white, for a bolder look.
The Benefits of White Hardware
White hardware can provide a subtle aesthetic appeal without overpowering other elements in the room. This classic shade is often used in minimalist designs and modern and traditional styles. White hardware looks especially lovely when paired with white kitchen cabinets or light-colored walls.
Additionally, white is an excellent choice for bathrooms and laundry rooms as it won't show dirt or smudges easily. Another benefit of white hardware is that it can easily blend in with other décor or be used to add a pop of color.
The Benefits of Silver Hardware
Silver has become increasingly popular due to its modern and sleek look. Silver hardware adds a contemporary feel to any room and can be used with many different color schemes. It also reflects light beautifully, making it an excellent option for darker spaces such as basements or attics.
Silver is also durable and easy to maintain; use a soft cloth to buff out scratches or fingerprints. Besides its aesthetic appeal, silver is also an excellent option for those on a budget, as it is typically very affordable.
What Other Colors Are Popular?
In addition to the three primary colors, other color options can be used for hardware. Bronze is famous for its elegant look that pairs well with wood tones and warm colors. Gold is another popular option; this shade gives a luxurious feel and looks especially lovely in formal spaces such as dining rooms or studies.
Copper is also becoming increasingly popular due to its unique appearance; copper hardware often has subtle variations in color, adding visual interest to any room. If you're looking for something bold and daring, there are plenty of colorful options, such as red, purple, or green.
Tips On Choosing Hardware Color
When selecting hardware from an online retailer such as ROUS, think about the size of your room and the décor. If you're going for a classic look, black or white are always great options. However, don't be afraid to experiment with other colors and finishes, such as silver or bronze.
You can also mix and match colors if you want a more dynamic look; make sure all colors complement each other. Additionally, keep in mind the type of material used; some metals may require more maintenance than others, so be sure to do your research before making any decisions.
With That Said
Remember the most popular options when choosing the proper hardware for your home or office: black, white, and silver. Each of these shades offers different benefits depending on your needs and décor style. Don't forget about other colors, such as bronze, gold, copper, or even more daring shades like red, purple, and green.
With various colors to choose from, you can easily find the perfect hardware for any space. No matter what color you decide, it is sure to bring your desired aesthetic appeal and durability.