It's refreshing to take a break from a busy work schedule and team up with the family for a fun time. One such location that's ideal for staging refreshing activities is the backyard.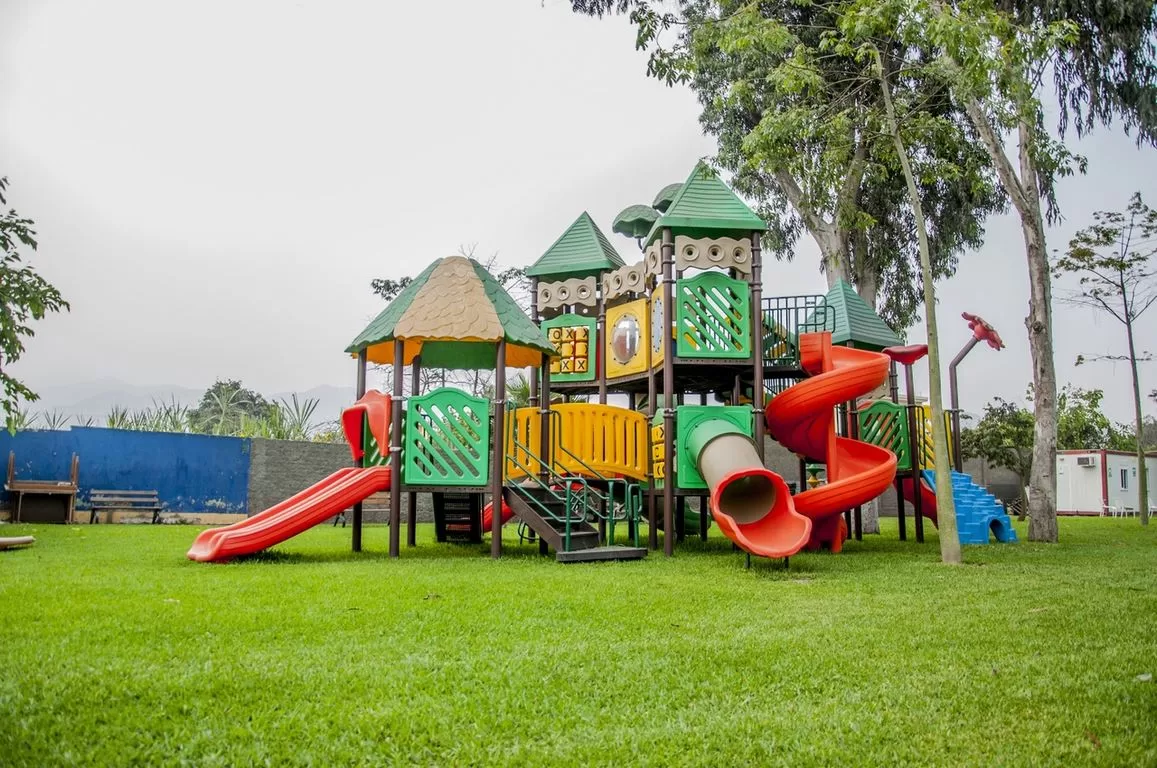 Besides strengthening family ties, playtime encourages different forms of exercise. The post highlights the simple ways to ignite fun in your backyard.
10 Easy Ways to Bring Fun to Your Backyard
Sack Race
Look around the house for a sack lying unused. Can't get a sack? No problem, consider buying one from the local store. But, if you have a duvet or pillow cover, it can take up the role of a sack.
Form two teams of adults vs the kids. Draw the finish line and let the fun begin! Hey, you can even buy a present for the winning team!
Star Gazing
Star gazing is a fun activity for every age group. If you can lay your hands on one or two telescopes, that's even better.
You can take turns using the telescopes. It's one way of letting the kids learn to share toys. Start by spreading out a soft mat or blanket on the ground.
See how quickly you can identify the constellations. Alternatively, you can buy constellation cards and play the game during the day. That way, you won't need a telescope. Spice the fun by bringing along some snacks!
---
Read Also:
---
Bubble Experiment
Who doesn't enjoy blowing bubbles? The real fun of bubbles comes from experimenting with various objects.
First, begin with a bubble wand bought from the shop. Then try out objects of varying shapes to see how it works out.
That includes mesh strips, spatula, or even whisks. The fun is in the curiosity of trying out objects of diverse shapes. The bigger the bubble the higher the level of thrill. And to the crown, the fun, don't forget to incorporate Bubble guns into the game!
Basketball Game
For a fun game that brings participants together to exercise their muscles, the basketball game makes a viable choice. You can try out basketball hoops with dangling nets or chains and see what ignites much fun out of you.
Make the game more realistic by taking up names of leading basketball players. A sturdy basketball hoop with a pole of variable height and a weighted base makes a great addition to backyard fun. It allows players of all heights to enjoy the fun.
And when the game is over, you can take it to a safe storage location. Are you under budget? Don't worry, try out the mini basketball hoop.
Fly Paper Planes
When was the last time you made a toy for your child? Your backyard forms a perfect place to fly paper planes.
Look for two plane sheets of paper. Guide your child through the paper folding stages to make the plane.
Next, take turns in throwing the planes into the air. The thrill is watching it glide and change course before landing.
Water Balloon Smashing
Do you have some trees in your backyard? That's a nice setup for a water balloon-smashing game. First, fill balloons of varying sizes and colors with water.
Next, suspend them on a tree branch with strings. Ensure that they hang at a height that even kids can access.
Take turns whacking the balloons. Besides the fun, it refreshes as the water splashes down and cools your skin during hot weather.
Bug Hunt
Some backyard fun activities are simple yet thrilling. Bug hunting is one such activity to try out in the twilight.
At night, various insects come out to explore their surroundings. Try to identify as many insects as you can at night.
You can attract insects of different shapes, sizes, and species if you bring a light source to your backyard. Therefore, spread some white pieces of paper or cloth. Then illuminate it with a fluorescent lamp or flashlight.
Backyard Movie Night
Hosting a family movie night in the backyard is a viable way to have fun as a group. However, you may need to make a few preparations.
For example, select an appropriate location where you can set up a large screen and projector. In addition, choose the movie that thrills everyone. And remember to have some snacks and drinks within reach.
Obstacle Course
Another way to stay active and inspire fun in the backyard is by staging an obstacle course. You need to gather several items from your store to make obstacles.
Old tires, used ladder, or whatever you can find around- even pillows. Alternatively, you can buy an obstacle course complete kit and share the fun with your family.
You can have more fun by erecting obstacles of various natures. That way, you'll have to jump, crawl through passages, climb ladders and even swing to reach the finish line.
Play Board Games
It is simple yet fun-inspiring activity to play in the backyard as a family. For instance, think of the games that tickle your kids, board games, pool tables, foosball, or arcade games.
Make up some time for family games. Get immersed in the activity with your little ones. You can set up a prize for the winning team.
Conclusion
There are endless pleasurable activities you can do in your backyard. Some ideas don't even require you to dig deep in your pocket.
Don't wait for free time to pop up. Instead, make up some time for your loved ones. Try out a couple of inspiring activities as highlighted in the post.