Are you a basketball lover? Do you want an outdoor game that you can enjoy in the comfort of your home? Ask no more. You can have a hoop right at your home.
There are a number of hoops that can suit your yard. For instance, there are in-ground hoops that are adjustable and can allow you to shoot at the basket while exercising at the same time.
There are also wall-mount hoops that you can install in your yard and still enjoy playing basketball.
Whichever hoop you will use, each has its features. Despite their unique features, hoops need some sequential strategies to set up.
Below are the basic setup steps.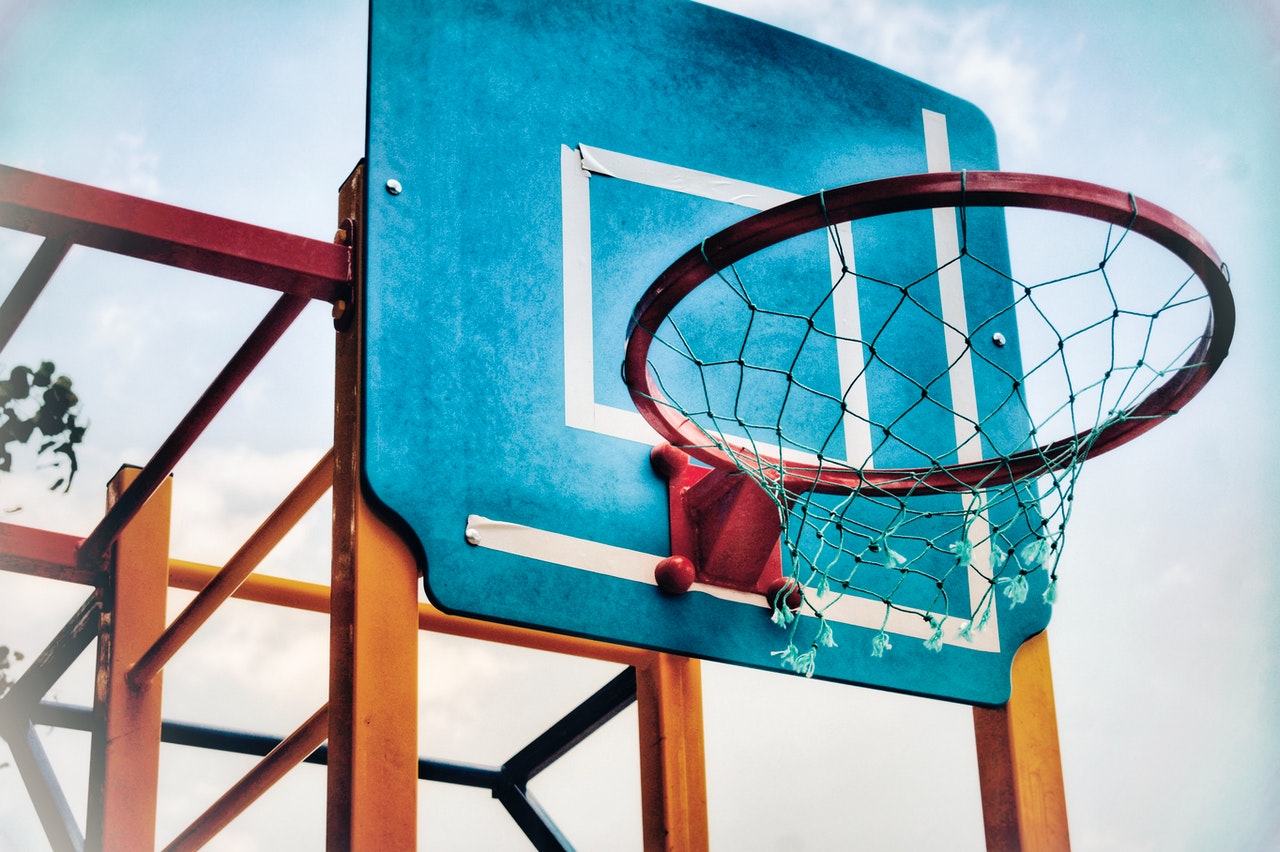 Decide on the Type of Hoop Convenient for You
Necessity is indeed the mother of invention. The need to have a hoop in your yard even without sufficient space and without any sort of locational permanence created the need for portable hoops.
Experts from the Iron City Showdown have a long list of the best basketball hoop for driveway: portable and in-ground options. Depending on your yard, therefore, you can decide whether it is an in-ground hoop or a portable hoop that works better for you.
Each of these has its merits and demerits but they both allow you to enjoy playing basketball as though you were at a professional basketball pitch.
Consider such aspects as the cost of purchase and installation, hoop size, and your residential status. For instance, if you leave in a rental house, installing an in-ground hoop might not be the best decision. On the contrary, it is a better option for homeowners.
Identify Your Ideal Location
It is important for you to be sure about where you want to situate your hoop on the driveway.
If you're opting for the in-ground hoop before you begin digging please confirm whether there are any electric wires and water pipes that are passing under the ground on the location you have identified.
This will prevent the risk of you experiencing electric shocks, vandalizing water pipes, and being forced to identify another location.
Better yet, you can read the user manual and select the appropriate location as recommended in the manual. Understand basic things like the width and the height of the hole you should dig.
Similarly, for the portable option, you also have to identify where exactly you will be fixing your hoop anytime you want to play basketball. Read the user manual too for further guidance on the best place to mount it.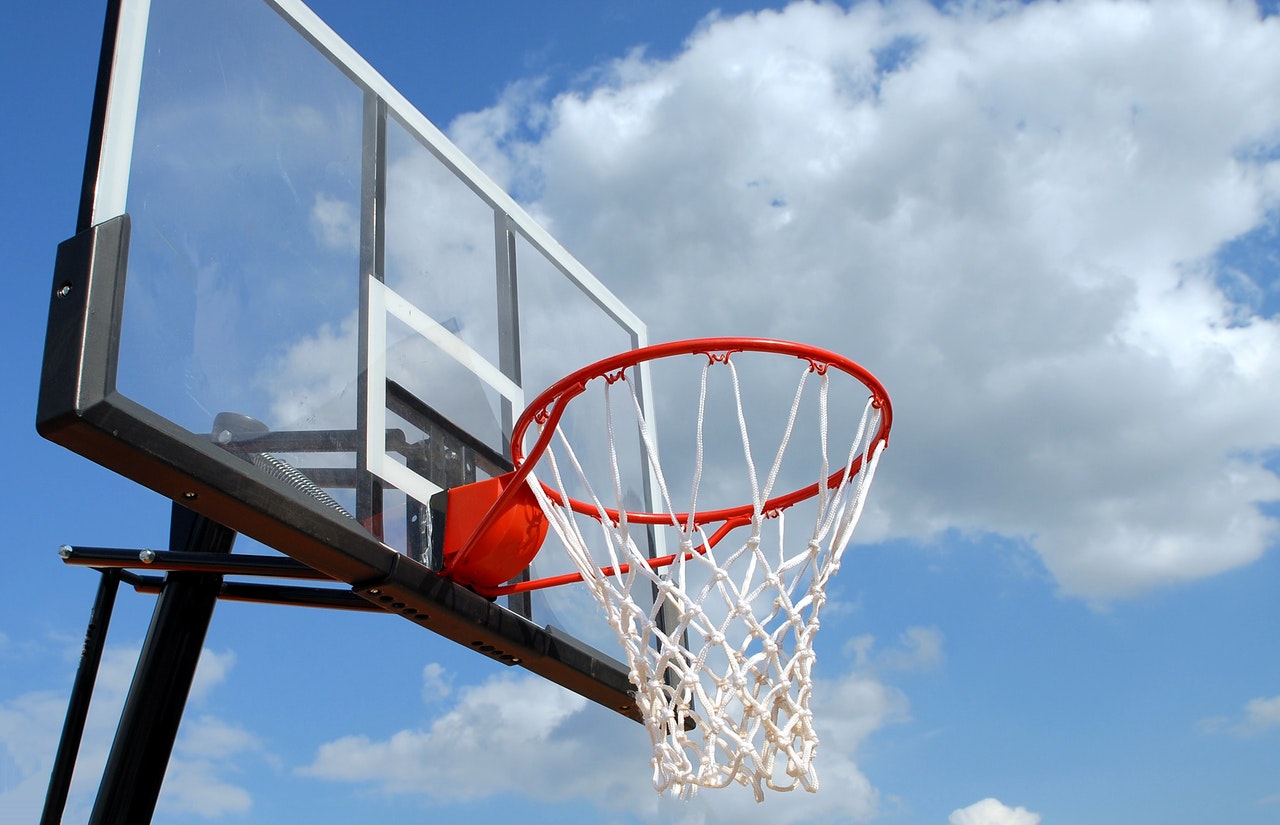 Make a Hole
For both the in-ground and portable basketball hoops, you have to dig the ground to make a hole to locate the pole for the hoop.
While at it, remember to read the user instructions to know what dimensions of a hole to dig. Different models of hoops have different hole requirements.
Make sure you use the recommended tools like a shovel or an auger. You can also use other digging pieces of equipment at your convenience.
For the portable hoop, you simply carry it to your desired location and mount it according to the manual guidelines.
Add Some Concrete
After digging an appropriate hole you need to ensure your hoop pole is stable enough. It will help if you add some concrete to firmly hold the pole.
Remember you should fix your pole into the hole alongside the concrete. You can as well pour the concrete around the pole after you've fitted it into the hole. It is essential that you seek some help with supporting the pole as you add the concrete.
You will also need help with fitting the pole in its hole lest you strain yourself or be hurt. Be sure to compact the concrete with a shovel to ensure there are no air spaces left within the concrete particles.
This way you will be assured of firmness and safety as your pole will be stable enough not to fall on you. It will also help if you smoothen the concrete at the ground level after compaction to create a safer environment for yourself.
Get rid of the excess concrete to ensure you attain some good level. Allow the concrete to dry up for at least 48 hours. Ensure your pole is straight.
Mount Your Pole
There are different types of in-ground hoop poles. If your pole is one that has an anchor to mount on the pole, assemble it and mount it as per the manufacturer's instructions.
Ask for help in lifting and fitting the post to the pole. The pole should be well anchored. As you do this take a lot of care lest any one of you is hurt. Tighten the provided bolts and level all the nuts.
Fix Your Backboard
Check if your backboard should be attached to the post on the ground before mounting. If your backboard requires to be attached after the pole is stabilized, carefully attach it. You will still need your team to achieve this milestone as a backboard is quite heavy.
Fit Your Net and Rim
Confirm that your backboard is firmly attached. Carefully in accordance with the instructions provided, fix your rim and net and ensure it is fitly bolted. Start with fixing the rim after which you loop your net.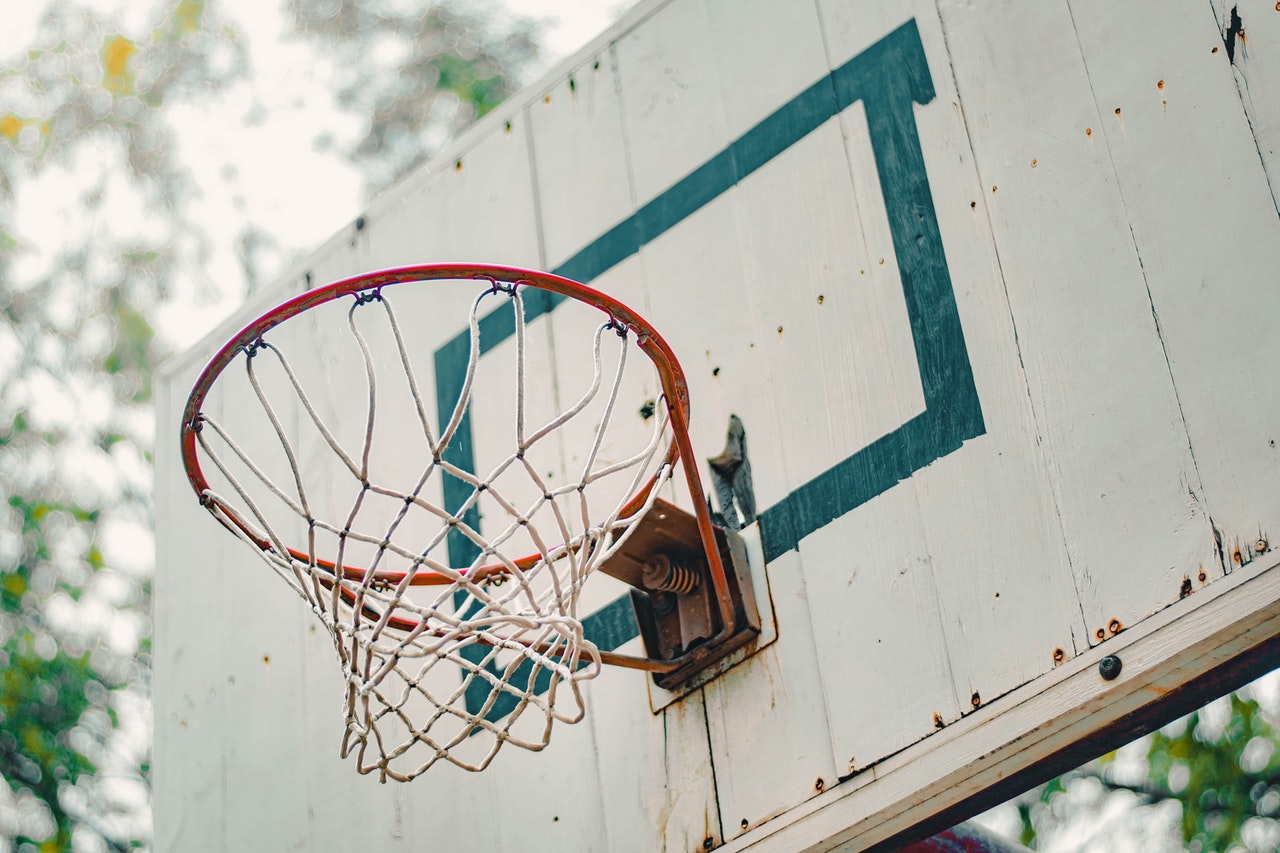 Finish the Installation
Customize your setup according to your needs. For example, you could fix some pads to reduce the chances of you getting injuries. At this stage, you can also adjust your hoop to the desired heights of the intended players.
The setup of a portable hoop is less complex compared to setting up an in-ground hoop. It is important to have some people to assist you with the fixations because the hoops are heavy.
Care should be taken throughout the setup process. Strict adherence to the installation instructions will also ensure you do the right thing. Do not let the absence of a hoop in your yard prevent you from enjoying the benefits that come with playing basketball.