There are multiple aspects of decorating your home to furnish it to add elegance to your home.
Notably, one of these aspects is your window treatment, so you can't overlook the significance of selecting curtains or blinds that match your interior color scheme.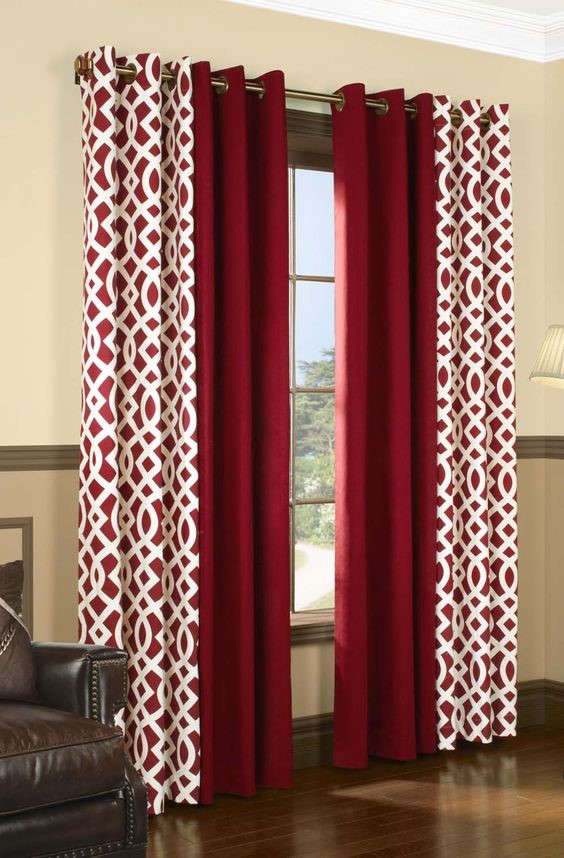 Curtains not only add grace and a flare of style to your building but also offer privacy and shelter. They protect your living space by preventing sunlight from entering your room and also shelter it from dust particles.
There is a wide variety of curtains made of different fabrics, lengths, colors, and materials. So, buying curtains that meet your preferences and requirements is crucial.
To help you find the best curtain shops, we have presented you with the 10 best places to buy curtain in Singapore.
You can visit these shops or their websites to explore more about the variety of curtains they offer, with exceptional customer support and client customization.
Secret Furnishing is one of the top-notch curtain shops for purchasing gorgeously appealing window blinds and curtains to decorate your home and add grace to your rooms.
They have an industrial experience of several years and have served more than 10,000 happy customers. Their curtains are ideal for blocking sunlight, noise, and dust to keep your home clean and serene.
They offer a wide variety of curtains and blinds made of diverse materials and showcase different designs.
If you are lost on which patterns, colors, and lengths of your curtains you should choose, Secret Furnishing is there to guide you. They support their customers and give them the best suggestions about window treatments.
Therefore, you should trust them to design your window curtains according to your home interior because they never fail to surprise their customers with the most optimal window treatment ideas.
Additionally, their prices are cost-effective, and they design curtains in all price ranges. From highly decorative and expensive curtains to decent and affordable window treatment, Secret Furnishing caters to all your needs.
2. Blinds Guru
What sets Blinds Guru apart from other curtain shops in Singapore is its efficient customer service and innovative window treatment designs.
They design window curtains that look aesthetically beautiful and deal with your privacy concerns. For selecting reliable window blinds, you can consult their professional team, who guides you about the features of different curtain styles.
From modern and classic curtains to traditional and embellished curtains, they offer several kinds of window treatment ideas.
Therefore, it is preferable to examine and analyze different window curtain designs and communicate your needs with curtain manufacturers to buy the best curtains that match your interior and personal needs.
Blind guru is ideal for purchasing window blinds and curtains in Singapore.
---
Read Also:
---
3. Balcony Blinds
If you're wondering where to buy the best balcony blinds in Singapore to add beauty to your balcony, you've landed on the right page.
Balcony Blinds is a leading curtains provider in Singapore with optimum services and bewitching products for your home furnishing.
They offer a range of balcony blinds and other window curtains to protect your home furniture and other components from damage by the sun's ultraviolet rays.
When chosen in accordance with the general aesthetics of your living space, these blinds express a state of tranquillity and add elegance to your building.
In addition, they are a great way to control exterior lights, save power, and promote complete privacy. Get in touch with the professionals at Balcony Blinds to design your window curtains!
4. Wallhub
Wallhub is a top-leading curtains shop in Singapore. It is well-known for manufacturing unique window curtains and offers remarkable customer service.
They have served their services to residential and commercial people to enhance the interior of offices and workplaces to promote an aesthetically pleasing environment.
For decorating your home or workplace, they design appealing window blinds and curtains that define the personality of your room.
These curtains are available in several colors and designs. If you want customized curtains designed by an expert, you don't need to worry anymore.
WalletHub communicates with its clients to understand their needs and turn their ideas into reality. They make customized curtains and blinds with their magical design techniques.
In addition, they offer curtains at affordable prices and know how to provide you with the best window treatment ideas within your financial budget.
5. Legate
Legate is a house furnishing brand offering blinds, high-quality curtains, window grilles, etc. They specialize in upgrading your home's personality by enhancing its interior and decorating your window with top-notch unique curtains and blinds.
You can also book an appointment with their professional consultant to help you decide on a window curtain design that suits best your house furniture. They offer exceptional customer support and good curtains.
To attain the perfect home furnishing solutions, you should get in touch with the Legate team as soon as possible! They also make custom window curtains with first-class fabric.
6. Window View
Window View is a curtain supplier in Singapore well-known for its fantastic quality of curtains and cost-effective rates. They supply curtains at fair rates that are comparatively lesser than the other curtain shops.
The team of Window View is pro at designing innovative curtain styles that are effective in functionality and promote an attractive visual appearance.
The curtains manufactured by them excellently filter the lights out to generate privacy and block sunlight from passing through.
They aim to manufacture and deliver the best curtains and blinds to satisfy their customers. In addition, they specialize in bespoke curtains and blind systems of various kinds.
7. Shadespace
Shadespace is an eCommerce store selling window dressings in Singapore. You can visit their website to see a wide range of elegant curtains with inspiring designs.
They offer such a massive variety of curtains that it becomes challenging for you to select your favorite one for your bedroom.
The professional experts at Shadespace propose comprehensive guidance and assistance to their clients to aid them in purchasing the best window curtains for their rooms.
They also retail innovative window solutions to furnish your house in the best possible way. In addition, they help their customers take accurate measurements of their room windows and determine the type of elements of their window dressings.
If you want custom window blinds or unique window treatment designs, you should contact the team members of Shadespace.
They suggest several methods for window coverings with different fabrics, embellishments, materials, lengths, and features.
8. CurtainK
curtainK believes that your window treatment defines your room's personality and determines the housemates' core values.
Therefore, it is essential to portray the essence of your house by furnishing your home and dressing your windows with graceful coverings. curtainK aims to please its customers by showcasing a variety of aesthetic and decent window curtains that express elegance and simplicity.
It is their job to manufacture window dressings that meet all the beauty standards as well as work effectively for blocking light.
Furthermore, their curtains are ideal for ensuring privacy, and their team is dedicated to working hand in hand with their customers.
9. HM Curtain
To fulfill your house furnishing needs and mesmerizing window treatment ideas, HM Curtain brings the best window coverings collection to inspire you to enhance your home or workplace with unique window curtains and blinds.
They target their client's requirements and design particular styles for windows that match the house interior and meet all aesthetics.
Their customer service is quick and fantastic, and that's why they are known for their work in the industry. They are considered one of the best curtain manufacturers in Singapore.
To ensure that your window measurements are correct and your chosen window dressing suits your home interior, the experts at HM Curtain help you create a picture of how a specific curtain style would look better than another curtain design according to your room window.
10. Ecohaus
Ecohouse began its window furnishing retail business in 2012. Since then, they have served thousands of customers in Singapore and helped them decorate their houses with the highest quality window dressings.
It is one of the most trusted curtain shops offering optimal customer support with top-notch products. In addition, they provide transparent pricing with no additional charges or hidden costs to avoid complicacy and customer annoyance.
A wide variety of curtains and blinds is available at their store and all window furnishings are created to order depending on the size of your window.
The professionals at Ecohaus guide you through trending window treatment ideas and suggest the best ideas for furnishing your house windows.
They believe in transforming any property into a well-furnished and sophisticated place. You can visit their website to learn more about their offerings, specific features, and pricing.