Curtain tracks are a great way to add style and ambiance to your home. Actually, there are many ways to hang curtains in a room. You can use rods, rings, or curtains with holes for the rod to pass through.
But there is a new way to hang curtains, and it is perhaps the most accessible method available: Curtain Tracks.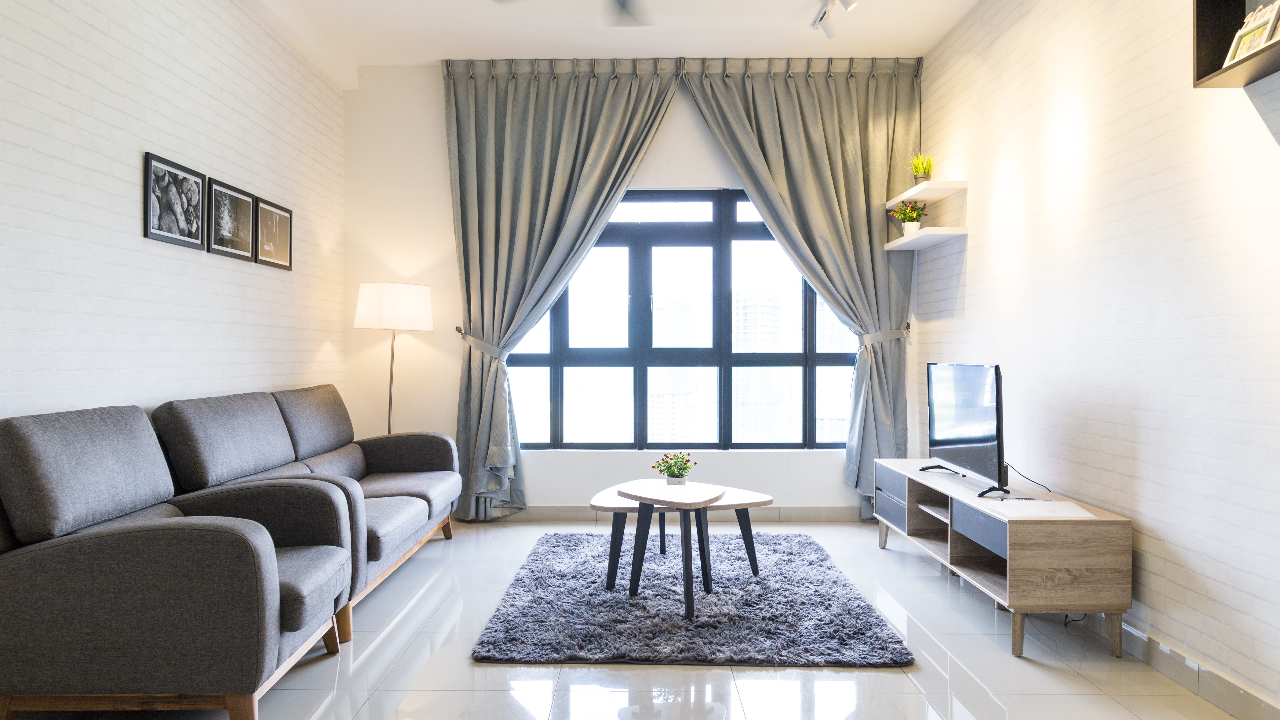 However, many people don't realize that the quality of these materials can be vastly different. A high-quality curtain rod will last you years, while a low-quality one might only last you a few months.
This article discusses how to tell the difference between high-quality and low-quality curtain rods so that you get the most out of your purchase.
How to Choose Perfect Curtain Tracks for Your Home
The right curtain track can transform the look and feel of a room. There is a variety of different styles, colors, and materials from which they can choose. Let's go with the process.
Curtain Tracks Type and Style
Curtain Tracks are often chosen based on their type and style. This is because they can have an effect on the length of the curtain, the weight it can hold, and the look of the final product.
But for many people, the type of curtain track is one of the most important factors when deciding on which one to get. The track can be mounted on either side of the window to maximize space or installed in a tight corner.
Curtain tracks are available in three different styles: flat, with tabs for cord, and pulley with hooks.
The flat style has two metal rods that go across the top and run parallel to each other with support rails at intervals.
---
Read Also:
---
Material of Curtain Tracks
The curtains are an essential part of the decor in any home, office, or place of work. They can be expensive and time-consuming to replace, which is why it's essential to invest in the best quality available.
Choosing the right type of material for your curtain tracks is very important because there are a lot of different materials out there. A few examples are metal, plastic, aluminum, and wood. Each material offers different properties that may or may not suit your needs.
Most of the curtain tracks can either be metal or plastic, and both have their benefits. Metal tracks are often the more expensive option, but they are also durable, adjustable, and can be painted to match interior decor.
Plastic tracks are cheaper but will wear out quickly, cannot be painted, and are not as adjustable.
Both metal and plastic have their pros and cons when it comes to curtain tracks. If you want a durable track that is adjustable, then metal tracks may be for you!
Weight of Curtain Tracks
Curtain tracks weight has a significant effect on the kind of curtain track that a person chooses. The average weight of a curtain track is 10 lbs.
The heavier the weight, the more durable and sturdy the track is. They are also more expensive because they're made with thicker metal. If you're planning on hanging heavy curtains in your room, it may be worth it to invest in these tracks.
Window Size and Shape
The material, size, and shape of your window can influence how you choose your curtain track. Curtain tracks might be too short for a long curtain that touches the floor if they are mounted to the ceiling. This can be avoided by using a longer curtain track or attaching them to the sides of the window frame.
Measurements for the width and height of your window should also play a role in choosing curtain track as well as considering what type of fabric you would like to use with them. It is essential to measure your window before buying the track to know what size you will need.
Location of the installation of Curtain Tracks
Experts suggest that the location of the installation of Curtain Tracks has a massive effect on which Curtain Tracks is chosen. Proper planning is required before purchasing the curtain track to ensure that all components are compatible with each other.
There are several factors that must be taken into account when selecting the placement of the Curtain Tracks, including the desired length of the curtains, ceiling height, room dimensions, window width, and window height. Curtain tracks come in both high-rise and low-rise models.
For example, we compare a long wall versus a short wall. In a room with a long wall, one can use many sets of Curtain Tracks to create different looks by placing the tracks in different locations. However, it may be easier to have just one set of Curtain Tracks in rooms with shorter walls.
Final Words
Choosing curtain tracks for your home is a big decision that you don't want to regret. We've made some pretty key learnings on what to look for when choosing the perfect Curtain Tracks for your home.
We know that there are tons of choices out there, but don't let that overwhelm you. There are many factors that you should take into consideration before buying the right product for your home.
When choosing, make sure you purchase the right size for your window space. Make sure to measure the length and width before buying anything.