Do you want to remove the pile-up of junk but have no time to start cleaning? Hiring a professional trash removal service helps you dump junk properly and clean your house.
A junk removal service is a professional service that helps people throw away unwanted items or debris from their homes, businesses, or other properties. Junk removal services typically involve a team of professionals who come to your location and remove any unwanted items, such as furniture, appliances, electronics, or yard waste, that you no longer need or want.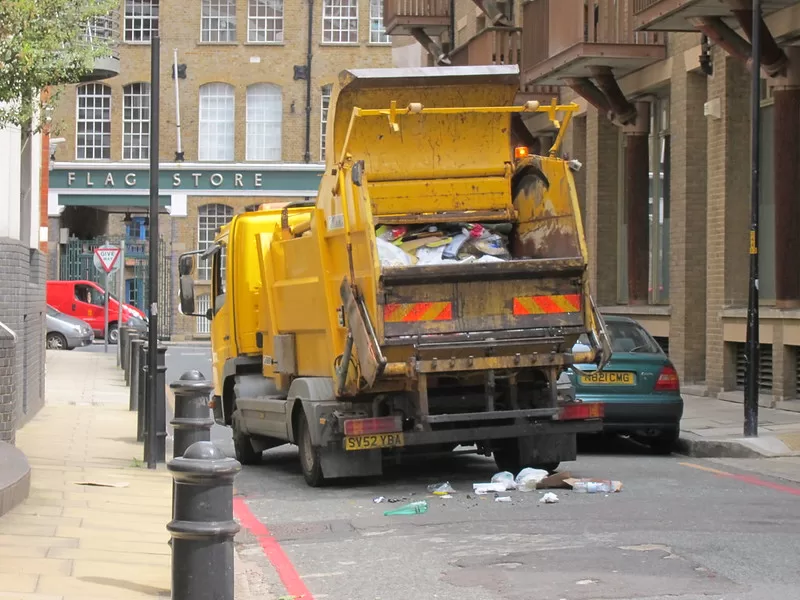 Junk removal services can be helpful in many situations, such as when you are moving, renovating your home, or simply decluttering your space. The service providers will haul away your unwanted items and properly dispose of them either by recycling them or taking them to a landfill.
Benefits of Using Trash Removal Service
Convenience
Hiring a professional trash removal service helps remove garbage from your home or office quickly and easily. After hiring a trash remover, you do not need to worry about sorting or disposing of rubbish by yourself.
It eliminates the need for individuals or businesses to transport their waste to the dump or recycling center. The service providers will come directly to your location and haul away your waste, saving you time and effort.
---
Read Also:
---
Proper Disposal
Trash removal services ensure that your waste is appropriately disposed of, whether recycled or taken to a landfill. Proper disposal helps protect the environment and prevent pollution. Regular and apt waste disposal creates positive impacts on the community.
Trash removal services have the tools and equipment mandatory to efficiently remove large and bulky items, such as furniture and appliances, that take up a lot of space. They can also properly dispose of hazardous materials that you can not remove mindfully.
Safety
Trash removal can be hazardous, especially if you have bulky or heavy items. Professional trash removal companies have the expertise and equipment to safely and efficiently handle even the most difficult materials.
Hiring a professional junk disposal service can save you and your loved one from accidental injuries, which could happen by disposing of old appliances, chemicals, and sharp objects.
Environmentally-Friendly Disposal
Professional trash removal companies are typically committed to environmentally-friendly disposal practices. They ensure that your waste is disposed of responsibly and sustainably and thus make the environment free from pollution.
Waste disposal in an improper way can be the cause of pollution. It may also lead to the production of microorganisms, so before hiring a rubbish removal company, ask them to recycle all the junk. Hiring professionals will save your environment from pollution because they have access to recycling trash.
Trash removal services can also promote better health by removing waste that can attract pests or create unpleasant odors. This can help to reduce the risk of diseases and allergies caused by pests and other hazardous materials.
Cost-Effective
Although you have to pay some cost for hiring a professional trash removal service, it can be more cost-effective in the long run than trying to dispose of your waste on your own. Especially disposing of large amounts or hazardous materials that require secured disposal on your own can cost you more than hiring a trash removal service.
Time-Saving and Peace of Mind
Trash removal is a time-consuming task, especially if you have a lot of waste to dispose of. After hiring professional trash removal Wesley Chapel service, you don't need to spend your time sorting the essential and non-essential.
Hiring a professional service can give you peace of mind knowing that your waste is being handled safely and responsibly and that you are doing your part to protect the environment.
Space-Saving
Removing unwanted items from your home or business can help you free up valuable space. It allows you to make better use of your living or working areas.
Trash removal services can help eliminate clutter and free up space in your home or office. You can create more space to organize and store essential items by removing unwanted items and trash.
Flexibility
Professional trash removal services can typically accommodate a wide range of waste disposal needs, including residential, commercial, and industrial waste.
Better Sanitation
Regular trash removal can help prevent the growth of bacteria and mold that produces odors. Junk removal also improves the overall sanitation of your home or business.
Compliance with Regulations
Many municipalities have regulations in place regarding the disposal of waste, and using a professional trash removal service can help ensure that you are in compliance.
The Bottom Line
Hiring a professional junk removal service can make the disposal process much quicker, safer, and more efficient. Whether you are looking to declutter your home, clear out a business space, or get rid of large or bulky items, a professional junk removal service can help you achieve your goals quickly and easily.