Licensed builders are qualified professionals who specialize in building repairs. They have the skills and expertise to repair different types of buildings, including residential, commercial, and industrial ones.
They are a trustworthy option for clients because they are licensed and certified by the government. They have years of experience in repairing buildings, and they offer a high level of professionalism and workmanship.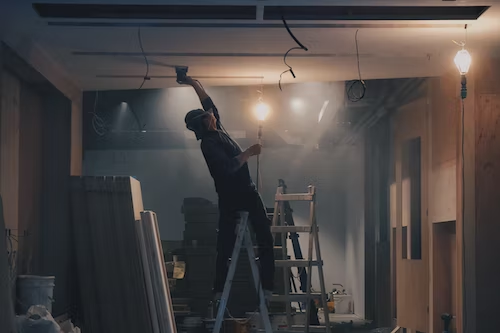 The builders ensure that the client's building is restored to its original condition within the shortest possible time. They work with other professionals, such as architects and engineers, to ensure that the repair work meets the required standards.
If you need building repairs, it's advisable to hire licensed builders for the job. In the text below, we'll advise you on how to easily find the best-licensed builders.
Research Local Licenced Builders
It is important to research local licensed builders when seeking building repairs for several reasons. First and foremost, licensed builders have undergone specific training and have the necessary credentials to perform building repairs properly and safely.
They also have the necessary insurance coverage in case of any accidents or damages during the repair process.
In addition, researching local licensed builders can provide valuable information about their reputation and track record in the community. This can help you choose a builder who has a strong record of delivering quality work and customer service.
Overall, building repairs performed by licensed builders provide peace of mind and ensure that the repairs are completed in compliance with local building codes and regulations. That is essential for both safety and legal reasons.
---
Read Also:
---
Check for Licence and Insurance
It is important to check for a licensed and insured builder when it comes to building repairs for several reasons. A licensed builder is recognized by the state or local government and has met the regulatory requirements to offer construction services.
This guarantees that the builder has the necessary training, skills, and expertise to undertake the building repairs safely and competently. Second, an insured builder protects clients against losses or damages that may arise from construction work.
In the event of any accidents or damages, the insurance policy will cover legal fees or compensation payments, saving the client from unexpected expenses.
Reviews and Feedback
While searching for a reliable builder, it is important to read reviews and customer feedback because they provide valuable insight into the quality of their work, professionalism, and customer satisfaction.
Reviews and feedback from previous customers can give you a good idea of what to expect from the builder, helping you make an informed decision about whether or not to hire them. Reviews can also alert you to any potential red flags, such as poor workmanship or communication issues.
Additionally, positive reviews and feedback can provide peace of mind, knowing that the builder has a good track record of delivering quality work and excellent customer service.
Verify Their Expertise and Experience
When it comes to finding licensed builders for building repairs, it is important to verify their expertise and experience. Hiring a licensed builder ensures that they have completed the necessary training and possess the required skills to carry out the repairs effectively and safely.
It's also important to check their experience with the specific type of repair you need, as not all builders have the same skillset. By verifying their previous work and references, you can ensure that your building repairs are in good hands.
Investing time in selecting the right licensed builder guarantees the successful completion of the repairs, saving you money in the long run and ensuring your building's safety.
Get Quotes and Compare Prices
When it comes to building repairs, it is essential to find licensed and qualified builders to ensure that the work is completed to the highest standard. One of the most important aspects of choosing a builder is to get quotes and compare prices to find the best value for money.
This not only helps you get an idea of the costs involved, but it also allows you to weigh up the skills and experience of different builders.
Getting quotes from multiple licensed builders can provide you with valuable information about their expertise, workmanship, and professionalism. This enables you to compare their quotes side by side and select the one that offers the best value for your money.
However, it is important to keep in mind that the cheapest quote does not always mean the best quality of work. You should thoroughly research each builder and compare their reputation, experience, and past projects to make an informed decision.
Availability and Timelines
When seeking licensed builders for building repairs, it is important to check their availability and timelines. Time is of the essence when dealing with building repairs, as delays can worsen the damage and result in increased repair costs.
It is essential to seek out builders who are available to start work as soon as possible and who have reasonable timelines for completing the repairs. This can help to ensure that the repair work is completed efficiently and effectively, minimizing any further damage to the building.
Checking the availability and timelines of licensed builders can also help to ensure that the repair work causes minimal disruption to the regular use of the building.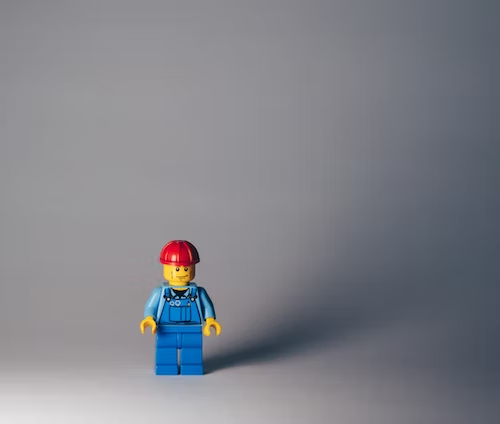 Sign a Contract
When finding licensed builders for building repairs, it is crucial to sign a contract with the chosen builder to ensure that both parties are clear on the terms and requirements of the project.
A contract provides a legally binding document that outlines the scope of work, project timelines, fees, and any other relevant details. Without a contract, disputes and misunderstandings can occur, leading to delays and additional costs.
With a signed contract, the builder is held accountable for the work they perform, and the owner has the assurance that the project will be completed to the agreed-upon specifications. It is important to carefully review and understand the terms before signing the contract to ensure that both parties are satisfied with the agreement.
Finding a good builder for building repairs can ensure that the repairs are done efficiently and effectively, saving you time and money in the long run. Take the time to use our advice and find a reputable builder with experience and positive reviews.