Flooring is an essential part of any home. It provides a foundation for furniture and protects against cold, hard ground. But flooring does more than that. It can also add beauty and style to a room, creating a warm and inviting space for family and friends.
Many different types of flooring are available on the market today, from basic vinyl to luxurious hardwood.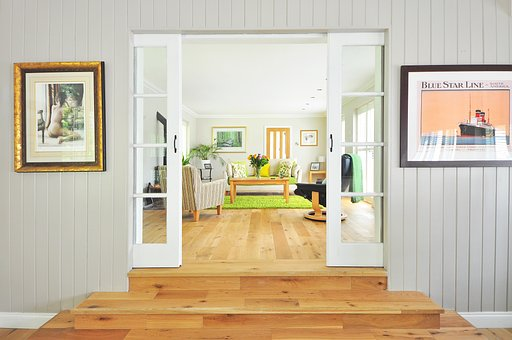 However, hardwood flooring offers a unique combination of style and durability, making it a popular choice for homeowners. Here are some of the essential benefits of hardwood flooring:
Natural Beauty
There is something about the natural beauty that speaks to the soul. It's calming, refreshing, and seems more authentic than artificial beauty. Perhaps that's because natural beauty is unscripted, unpredictable, and unconstrained by the limitations of human artistry.
Whatever the reason, there's no doubt that natural beauty has a special appeal. And the same can be said for hardwood flooring.
The natural grain patterns and color variations of Southern Luxe solid hardwood flooring give each plank a unique and stunning appearance. It adds a touch of nature to your home, creating a warm and inviting atmosphere.
---
Read Also:
---
Durability
Hardwood flooring is a popular choice for many homeowners because of its natural beauty and durability. Although it is more expensive than other types of flooring, it can last many years with proper care. Several factors contribute to the longevity of hardwood floors, including the type of wood, the finish used, and the way they are installed.
Types of Wood
There are two main types of hardwood flooring: solid and engineered. Solid hardwood is made from a single piece of lumber and is the most durable type of flooring. It can be sanded and refinished multiple times, making it a good choice for high-traffic areas.
Engineered hardwood is made from multiple layers of wood veneer glued together, which makes it less durable than solid hardwood but more resistant to moisture. It can also be sanded and refinished but less often than solid hardwood.
Finish
The finish on your hardwood floors plays a major role in their durability. A finish that contains polyurethane will be more durable than one that does not. In addition, a higher gloss level will also make your floors more durable because they will be less likely to scratch or scuff.
Installation
How your hardwood flooring is installed can also affect its durability. Using nails instead of staples, adding a subfloor, and properly acclimating the wood before installation can all contribute to the longevity of your floors
With proper care and maintenance, hardwood flooring can last many years and add value to your home. It may be a more costly investment upfront, but its durability can pay off in the long run.
Easy Maintenance
Maintaining your hardwood flooring is relatively easy, but you must do it regularly to keep them looking its best. In general, all you need to do is sweep or vacuum them regularly to remove any dirt or debris and then occasionally mop them with a damp cloth to remove any built-up dirt or dust.
If you have any adamant stains or marks on your floors, several commercial products can help you eliminate them. Just read the instructions carefully and test the product in an inconspicuous area first to ensure it doesn't damage the finish on your floors.
Keeping your hardwood floors clean and well-maintained doesn't require much time or effort, making them a great choice for busy homeowners.
Increased Home Value
Hardwood flooring is a popular choice because it increases the home's value. Not only does it look great, but it also has practical benefits. It is durable and easy to clean, making it a wise investment for any homeowner.
One of the main reasons that hardwood flooring is so popular is that it increases the home's value. Potential home buyers often prefer hardwood over carpet, a more stylish and timeless choice.
This can lead to a higher selling price for the home. According to the National Wood Flooring Association, homes with hardwood floors sell for 2.5 to 5 percent more than those with carpets.
So, not only does hardwood provide aesthetic appeal, but it can also be a smart financial decision for homeowners. It is easy to maintain and can last for decades with proper care, making it a worthy investment in the long run.
Installing hardwood flooring can be a big undertaking, but the payoff in increased home value and overall attractiveness makes it a practical choice for homeowners. Do your research and work with a reputable contractor to ensure the best results. Your home – and wallet – will thank you.
Versatility
Hardwood flooring is a versatile type that can be used in various settings. It can be installed in homes, businesses, and other buildings. Hardwood flooring can be finished in several ways to create different looks and styles.
One of the benefits of hardwood flooring is that it is so versatile. It can be installed in various settings, from homes to businesses to other buildings.
Additionally, there are several ways to finish hardwood floors, which means you can create just about any look you want. Some popular finishes include stain, paint, and sealant.
Health Benefits
There are many reasons why people might choose to install hardwood flooring in their homes. It can add a touch of elegance and sophistication, it's easy to clean and maintain, and it offers a certain level of insulation than other types of flooring don't.
But one often-overlooked benefit of hardwood flooring is its health benefits. Unlike carpets, which can trap dust, dirt, and other allergens, hardwood floors allow these particles to easily be swept or vacuumed away. This helps keep the air in your home cleaner and healthier.
In addition, hardwood floors are less likely to harbor bacteria or mold than carpets. This is especially important for families with young children or pets, who are more susceptible to respiratory illnesses caused by these contaminants.
As you can see, hardwood flooring offers a variety of benefits in terms of aesthetics, versatility, health, and increased home value.
It may require some initial investment and effort to install, but the payoff, in the long run, makes it a wise choice for any homeowner. So consider hardwood floors for your next renovation project – you won't be disappointed. It would be best if you found a good supplier for your construction project . It's hard to find reliable suppliers with a wide range of products and competitive prices. Quality Hardwoods of Michigan has been in the business for over 20 years, and we have a large selection of high-quality hardwood products at competitive prices.