Search for ideas to decorate your basement, and you will see hundreds of Pinterest-inspired results.
But as you look in those pictures, the main thing that bothers you is how you exactly do that? Worry no more.
This article gives you essential steps and factors to see in your basement to get you going!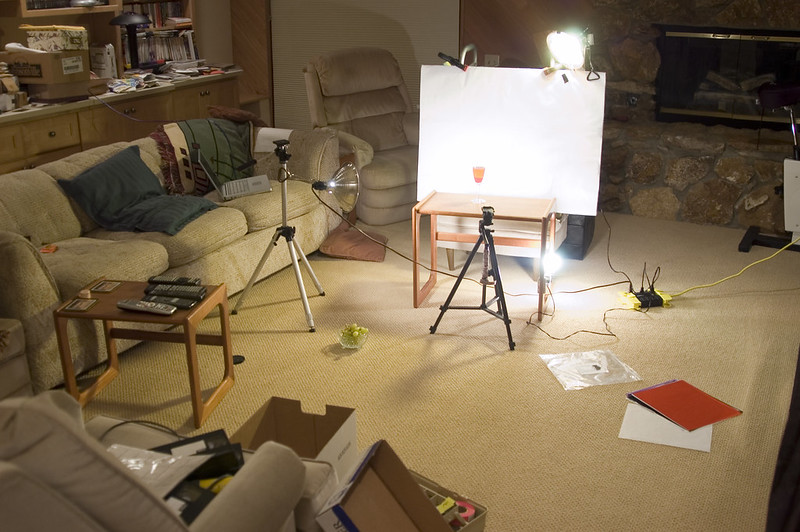 DIY Basement Decoration Tips
Have a creepy basement no more! The most helpful tip for someone decorating the basement is to start with colors.
If you want to change the way your basement looks, then you must also change how you see it.
Create Colors
There are plenty of ways for you to widen your color perspectives. Here's how:
1. Colors from the floors
Creating color concepts is no rocket science. Begin looking at the basement flooring.
Did you know that experts at flooring designs see the grey concrete floors as a source of limitless designs? How? Ask professionals like the team from basement flooring Hamilton.
They consider grey concrete floors as inspiration. Grey is a neutral color that can find an easy match from both dark to bright colors.
You can brighten up those grey flooring by adding hints of bright warm colors. Have you tried the epoxy floors? You can add chip flake additives that can blend red and grey and create pop-art-inspired fiery floors.
---
Read Also:
---
2. Keep it Neutral
Make your basement look brighter by using neutral floor coverings. You can do this with carpets, Berber mats, and cork floors.
These materials consist of natural or recycled products. Most of these have beige to whitewashed wood color.
Putting on wooden floors in the basement creates an instant change! You will get amazed by how your basement looks warm and cozy compared to how it was cold and creepy.
You can quickly tell a flooring expert like San Jose commercial flooring how you want your basement floors to come out.
Here are the designer's approved colors that pair perfectly with the grey basement floors:
Light or pale grey for the walls
Greenish-brown flooring paint
Bluish-grey or pale blue for floors and beams
Grey or washed wooden planks on the walls
3. Have fun with Retro Colors
The basement is the number one go-to man cave for many homeowners. Today wise moms and dads convert the basement into their family game room, music studio, or a guest room to use for profit.
One of the trends today is going back to basics. Your basic blue, red, and yellow are not your child's color concepts anymore.
Solid retro colors will spark fun in you! The key is for you not to fear bold colors.
Then you can add a hint of the retro era by mixing them colors with a subdued hue.
If you got plain bold bluish concrete flooring, you could dye it with a vibrant pigment. After that, apply some acid-staining to give it a subdued effect.
Choose the Right Furniture
Next topic, furniture. Choosing the right pieces of furniture to add to your basement is crucial.
Do not just get hooked by what you see in your home improvement magazines or Instagram pages. To get straight on what you need, choose light furniture.
If you think you need to add grandpas' couch or a Moroccan heavy wooden center table to your basement, then think again.
For our importance, we discourage moving down heavyweight furniture. Think again you do not need to sweat yourself lifting sofas beds and cabinets up and down the underground room.
You will have more creative opportunities if you will make an effort to choose the best type of basement furniture.
Tips to Consider
Before you add furniture, color paint, accessories, and more to your living basement, check first if there are surfaces, walls, or beams that need repairs.
Here are essential tips to consider before you redo your underground rooms. Look for the ceiling to the floor and do not moss a spot that needs attention.
Check the floors. Check the place if you need to repair the foundations. If you got concrete floors in the basement, it might be difficult to see how severe a crack on the concrete maybe. You can easily ask a local flooring expert as a concrete contractor in Minneapolis for quick resurfacing.
Look out for the ceiling. Some basement ceilings may be covered with cobwebs and clouds of dust. Only then you will also see that the space above your head is too dilapidated. Make sure to fix the paint on the ceiling, or the plywood on the basement roof is still intact. Get a roof repair right away.
Fix the wires. The basement is a scary space if you have your wiring systems here. Ask for electricians to help you manage your property's electrical wiring. Make sure not one string or wire dangles around. Some wires peek out from the walls get them fixed first to prevent someone get electrocuted.