A greenhouse is a gardener's friend that provides valuable benefits for their plants. Being able to walk into your greenhouse means you have enough space for your plants and helps you keep them protected from pets and pests.
You can also provide climate control to help keep the plants healthy. It's essential to know how to keep your walk-in greenhouse clean and to ensure that every corner is in good condition.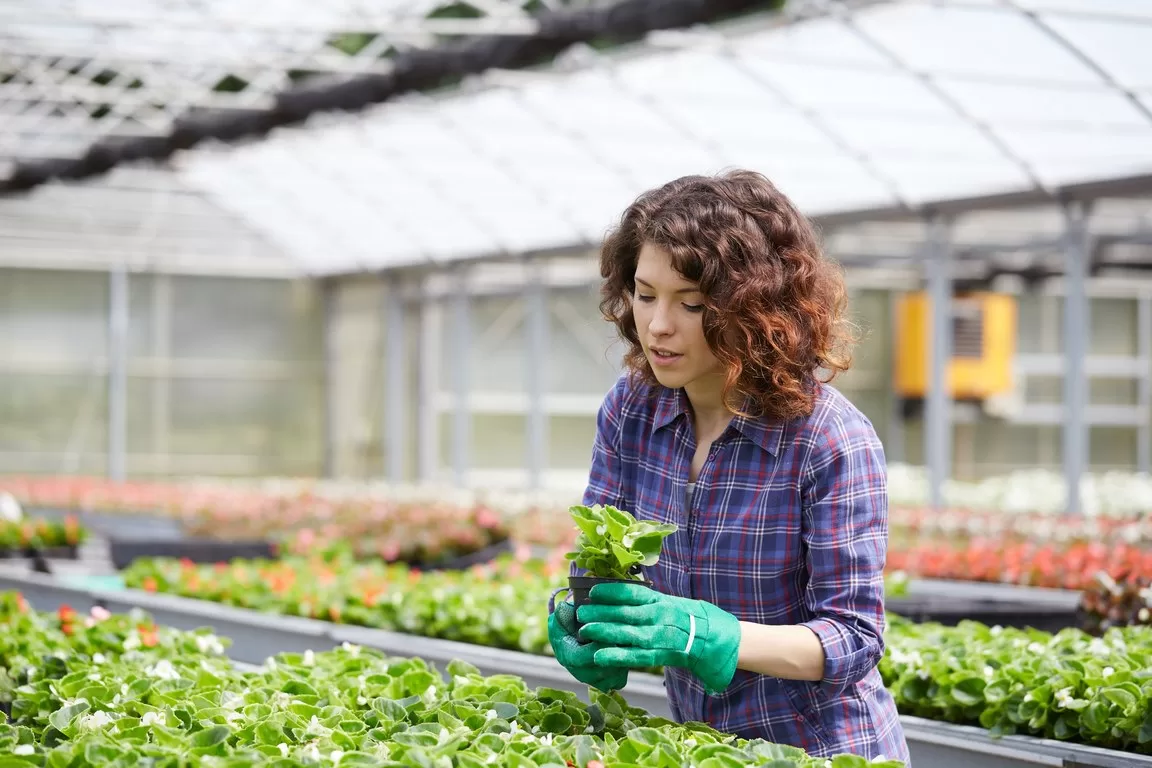 Vital Reasons Why Your Greenhouse Needs Maintenance
Purchasing a walk-in greenhouse kit is the first step to helping your plants thrive. Your greenhouse is an important space that keeps your plants safe. You can also modify it according to your needs.
Here are important reasons to do greenhouse maintenance:
Overwintering Of Pests and Diseases
Pests and diseases plaguing your plants are most likely to overwinter in a greenhouse. This refers to how they pass through the winter season as eggs, pupae, and adults. Overwintering of pests can occur in any dry leaf, tree bark, and structure like your greenhouse.
Some examples of pests or diseases are tomato blights, whitefly, powdery mildew, and spider mites. You'll usually see some signs of their presence. If you do, your greenhouse is overdue for a cleanup.
---
Read Also:
---
Regulation Of Temperature
Your plants will flourish at the proper temperature, and they'll be comfortable if you equip your greenhouse right. A greenhouse helps protect your plants against extreme weather that can put a lot of stress on them. It provides ventilation and shade for them, especially during hot days, to prevent wilting and burning.
A walk-in greenhouse allows you to work on gardening-related activities, such as repotting vegetables in containers or changing garden soil. Regular maintenance will enable you to do these tasks properly and keep the place clean and aesthetically pleasing.
Keeping your garden-related tools and items in place also allows you to walk freely inside the greenhouse. Overall, maintenance makes it easier for you to do your tasks around and ensures the safety of your plants.
Ways To Clean Your Walk-In Greenhouse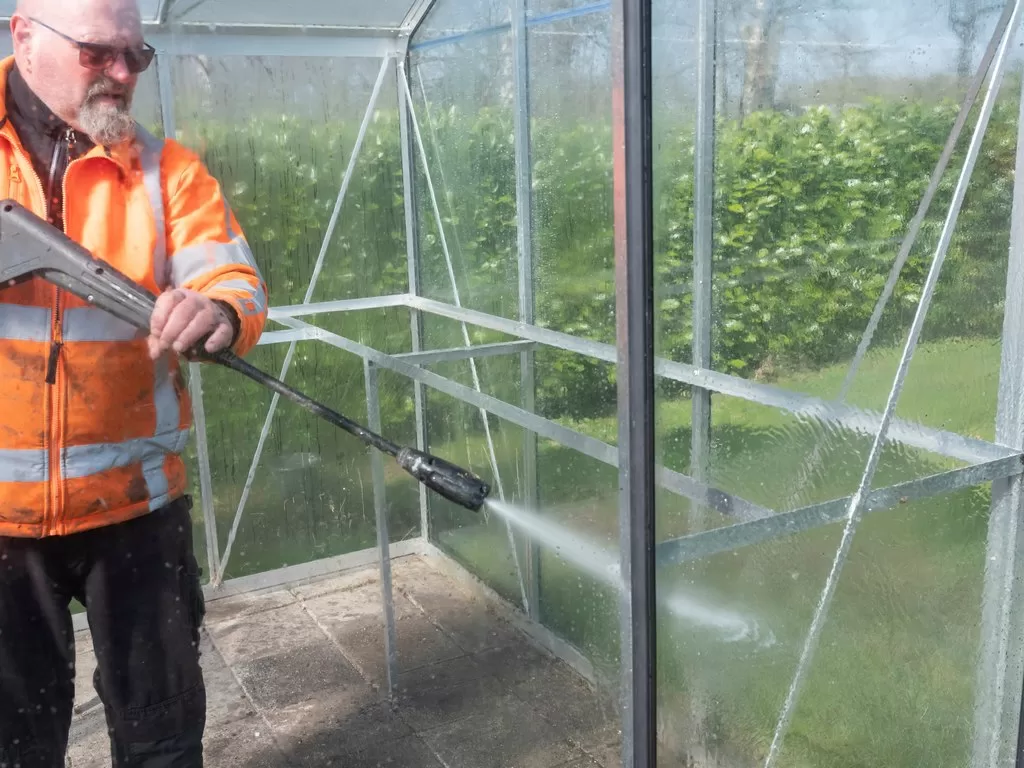 Your greenhouse needs a thorough cleaning process if it has reoccurring problems such as root rotting and insects. When microbes begin developing, they can also attract gnats and shore flies. Adapt sanitation and disinfection methods as early as possible to remove overwintering pests.
Gather your cleaning materials and protection, such as gloves. You'll need gloves to remove debris, soil, and weeds growing inside the greenhouse. Make sure to remove dirt and other organic materials inside that can minimize the disinfectant's effectiveness.
Use cleaners that are formulated for greenhouse cleaning. They typically contain sulfuric acid and wetting agents. These ingredients are effective against dirt, algae, and hard water deposits. You can also use a power washer with soap and water.
Make sure to clean the corners. Additionally, check for algae growth between the panes if the roofing is made of glass.
Use an extendable window squeegee to clean the glass surface of the greenhouse. You can also use warm and soapy water on the interior and exterior areas. The roof must be clear of residue to allow maximum sunlight inside.
Get the hose pipe, set it at high speed, and hose down the greenhouse. Make sure to get the water through nooks and crannies. These areas are where overwintering pests are hiding. The pressure of the hose will flush away the creepy crawlies.
Start disinfecting the greenhouse to eliminate dust particles from pots containing bacteria, Pythium, and Rhizoctonia. This will help eliminate these pathogens and also manage the growth of algae.
Before bringing the contents back inside, ensure that your tools, equipment, and accessories, such as pots, have received the same treatment. Pests and diseases could also be hiding in or on them.
If you find any of your plants with diseases, don't put them back inside to prevent the disease or pest from spreading. After cleaning, don't enter the greenhouse for a while to avoid bringing the diseases back inside.
When To Best Clean the Greenhouse
Clean the exterior of the greenhouse every couple of months. Also, deep-clean the interior, along with the pots and your cleaning tools, at least once a year. In general, winter is also the best time to deep-clean a walk-in greenhouse.
In Conclusion
Maintaining a walk-in greenhouse means thoroughly cleaning it to eliminate dust, dirt residue, algae, pests, and diseases. You want to use the best cleaners for greenhouses at nooks and corners to ensure you don't miss anything.
Squeegee the glass panes inside and outside to remove dirt blocking the sun. Lastly, remember to disinfect your tools and pots to ensure that pests and diseases won't remain in the greenhouse.