Few things are more frustrating to a gardener than your hard work being ruined by changes in the weather.
As winter draws nearer and temperatures drop, it becomes a race to turn your greenhouse into a cold-busting environment that'll keep your plants healthy until springtime comes.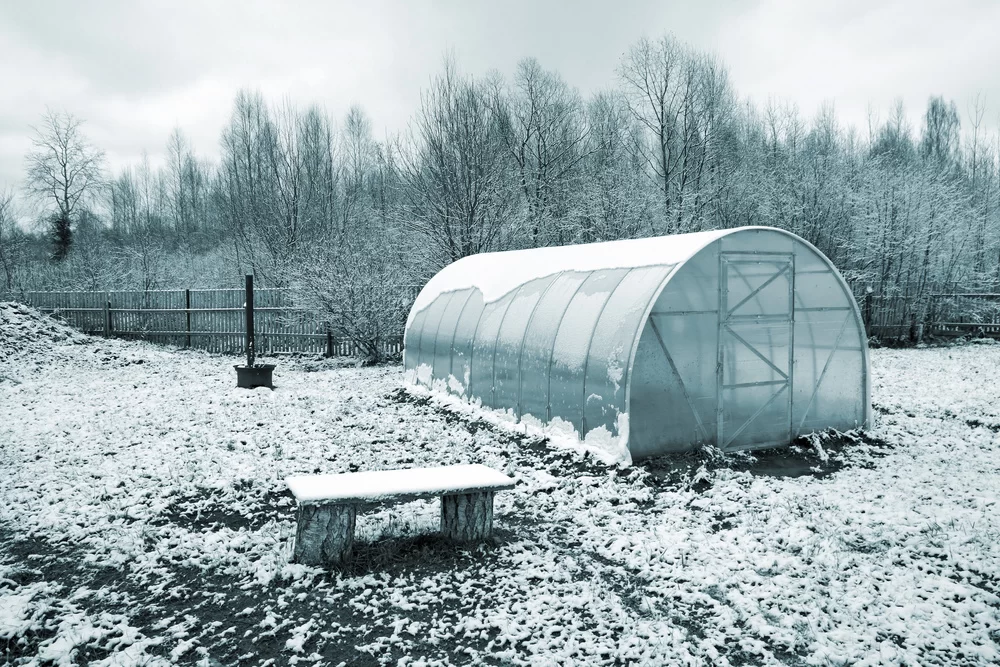 That said, keeping a greenhouse warm throughout winter isn't always a straightforward task. It's an ongoing onslaught of cold days followed by cold nights. Your plants will undoubtedly follow their natural cycle and wither away if you aren't prepared.
Below you'll find six methods you can use to fight off the cold temperatures and maintain a healthy growing environment in your very own greenhouse throughout winter.
1. Keep Everything Insulated
Every greenhouse needs good ventilation. But any unintended openings, loose seals, or cracks are just means for valuable heat to escape—especially in winter. So, the first thing you should do is examine the walls of your greenhouse and close these before they become a problem.
It'd also help to add a layer of insulation to the inner walls of your greenhouse. A simple, easy solution is to line the walls with bubble wrap.
It's an excellent insulator, can keep drafts away, and trap heat. Specialized bubble wrap made for insulating greenhouses can be found at most gardening stores, but regular bubble wrap works too.
---
Read Also:
---
2. Get Plenty of Sunlight
By design, one of the main functions of a greenhouse is to collect and trap sunlight and the heat it produces. Although it'll likely receive less sunlight during winter, you can still take steps to ensure your greenhouse isn't obscured from the sunlight it does receive.
In other words, ensure nothing blocks the sun from reaching it. You might want to relocate your greenhouse to a more suitable location if that's an option.
If you're busy installing one, the person installing it should help you decide on an optimal site to prioritize sun exposure. You can visit this next site if you're looking for help installing a greenhouse.
3. Create Compost Hotbeds Inside Your Greenhouse
Conveniently, the decomposition process that turns organic waste into compost also naturally produces heat. Thanks to this, compost piles are often referred to as 'hotbeds.'
Keeping compost piles inside your greenhouse lets you reuse organic materials while simultaneously heating the air. Furthermore, they're surprisingly simple to make. Keep in mind that the amount of heat produced will depend on the size of your hotbed—you might even choose to keep several hotbeds around your greenhouse.
4. Take Advantage of The Sunshine with Thermal Mass
'Thermal mass' refers to different materials' ability to store heat from the sun. More specifically, these materials or substances will heat up during the day, retain that heat, and release it throughout the night.
Things like rocks, soil, clay, water, and bricks are examples of materials with good thermal mass. Including more materials like these in your greenhouse will help it store and use more of the heat it naturally receives.
One of the simplest ways to include more thermal mass is to place bottles, tanks, or barrels of water around your greenhouse (on the inside). You could even paint these things black to help them heat up more efficiently.
5. Grow Cold-Tolerant Plants
Part of gardening in winter, indoor or outdoor, is identifying suitable crops to plant. Even if you take steps to keep your greenhouse warm during winter, it may be worth looking into growing crops that are reasonably resilient to colder climates.
A remarkable range of crops can grow well in cooler weather. You can plant root vegetables like carrots, beetroot, turnips, and radishes. Another option is leafy-greens like spinach, kale, and collard greens. Some others include potatoes, peas, cauliflower, leeks, and brussels sprouts.
Of course, those are just a handful of your options—it'd help to research cold-tolerant plants that do well in your winter climate and how best to grow them.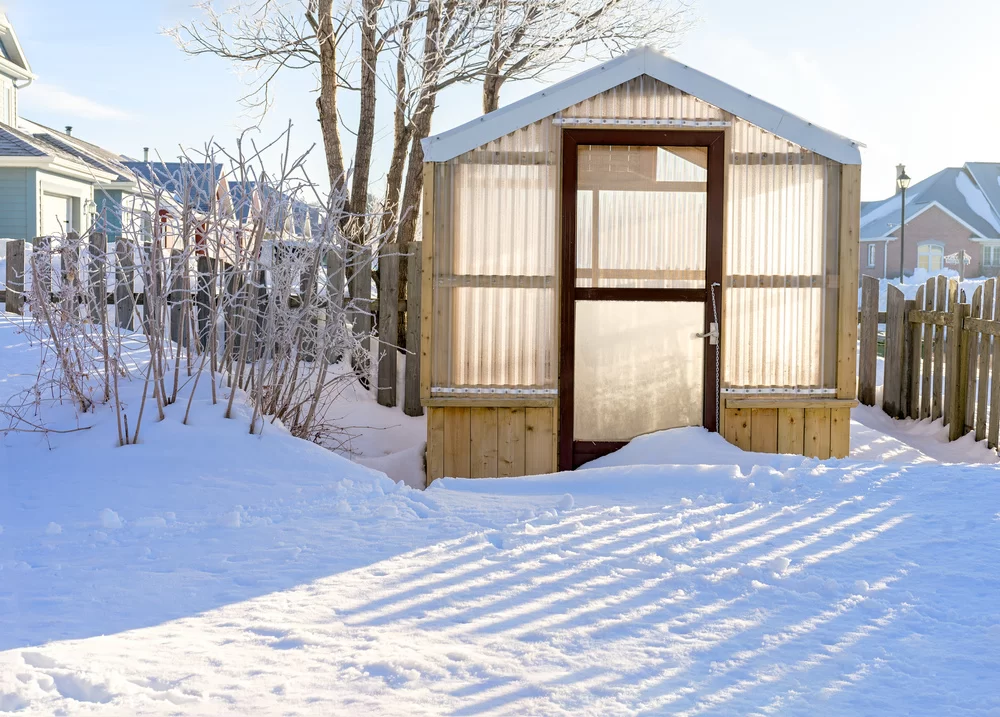 6. Installing A Heating System
Everything mentioned up till here has been a method to create a winter greenhouse without electricity, gas, or oil. But a proper heating system or mechanism will be one of the best ways to be certain your greenhouse maintains a consistent internal environment.
There are many different heating systems to choose from, each working differently. Some might be more difficult to install, others might have greater operating costs—whichever you choose is up to you.
For example, you might install an electric fan heater—a straightforward choice that requires electricity to run.
Alternatively, you might opt for a boiler that heats water using gas or oil and conducts it through pipes around the greenhouse—these are often a more costly initial setup but with lower operating costs. You could also go the DIY route and make an easy greenhouse heater.
Conclusion
There's no need to retire your garden when the winter season rolls around. One of the benefits of having a greenhouse is having an indoor environment that you can manipulate to grow plants and crops regardless of the season. Keeping it going during winter only requires a little extra effort.
Take measures to improve insulation, allow in as much sunlight as possible, add thermal mass and hotbeds to keep natural heat, and install a heating system (if you want to). These are all the basics to building a greenhouse that's ready to fend off the cold.
Finally, remember that winter weather can be unpredictable. It's important to monitor your greenhouse, heating measures, and crops. Stay on top of things and catch small problems before they grow to ensure your crops stay safe, warm, and healthy.