Having a roof that is in good shape reassures you of being confident of having dependable shelter. Your roof is your barrier between elements that could harm you.
A healthy roof provides you comfort and insulation during rainy days, winter and shields you from the sun during summer.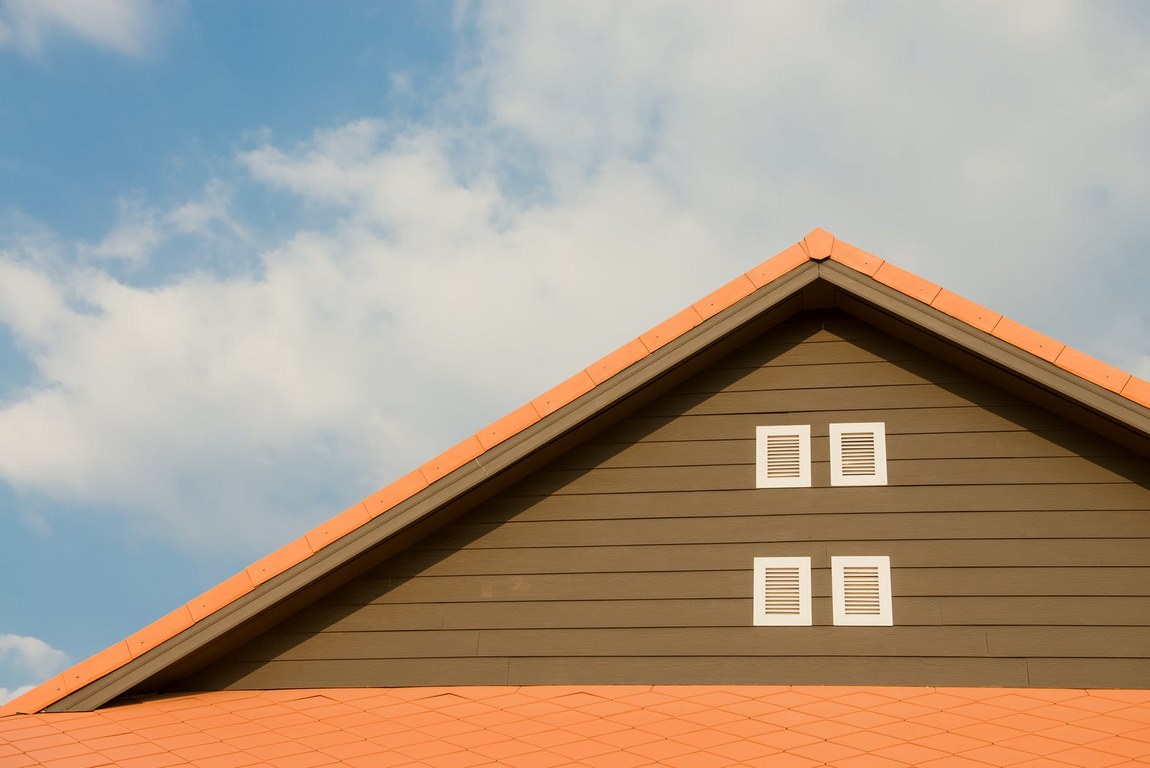 Additionally, your roof adds value to your property and appeals to your home. Although the roof is the most important house element, most homeowners give little to no care towards maintaining this part of the house.
Few have neglected the need to change their roofs unless the problem is out of their hands. When fixing a roof is delayed, more significant issues might result in the future.
Your roof is continually being exposed to heat and cold weather, resulting in the roof's deterioration and damage.
Roof maintenance could help you save money and prevent further accidents. A poorly maintained roof would cause severe damage, which is costly and can potentially destroy your building.
So it is with utmost importance that your roof is prioritized, well cared and repaired for enduring support to your home.
Here Are Noticeable Signs That You Need to Replace Your Roof Right Away:
Damaged or Missing Shingles.
Inspect if the edges of the shingle started to curl. It indicates that the roof is already worn out. When shingle tabs are cupped or develop cracks, they will not protect your roof correctly.
Also, check the gutter for granules of shingles. It would signify that your shingles have worn off.
Cracks could easily lead to leakage, and the missing shingles would expose the area to hazards.
The next time it rains, the house will be at greater risk for inundation. If you have a wooden and asphalt roof, check for rotting signs since these kinds of roofs are more likely prone to decay.
Waterlogging in the ceiling causes the wood to rot, develop mold, damage your insulation, and disfigures the drywall.
Aging Roof
Ideally, a typical roof would last for twenty to twenty-five years. If your roof is older than this, then it is time for you to replace them.
It already exceeded its lifespan. If you notice your neighbors are already changing their roof, then change yours, do not wait till more significant problems would develop and stress you out in the future.
It would help if you sought advice and had some checking from roofing companies such as Woking based roofing specialists Raynes Roofing, particularly when you are around Northwest Surrey, England.
Invest in a roof that would last longer and is more durable, giving you fewer repair costs in the future.
---
Read Also:
---
Staining Is Widespread
Check the interior roof and look for staining and dark streaks. It would surely exhibit water damage.
If you notice sagging and leaks on your roof, do not hesitate to replace them because these are the obvious sign of water damages due to leakage from the exterior roof.
Leaks mean that there is already moisture under your roofing system, and this might result in interior damage.
  Replace your roof immediately, or have a professional fix the water damage before mold starts to grow.
Growth of Moss and Algae
Moss and algae grow when there is moisture, the buildup of moisture could lead to an unhealthy environment.
Moisture could cause your roof and deck to rot faster, and it becomes a perfect place for the hazardous mold to breed, posing a health risk to those living in the house.
Moss's exterior presence is very damaging to your roof because it causes the shingles to warp and therefore develops cracks and leaks.
The Moss could hint at hidden damage. Additionally, when it rains, the Moss withholds water like a sponge resulting in the water being seeped into the shingles' layers.
Roof Flashing and Damaged Chimney
Change your chimney flashing if it's made of tar or cement. You can replace it with a watertight seal metal flashing system. A damaged chimney is often a result of roof problems.
A damaged chimney flashing will allow water to enter your roofing system and could potentially damage your insulation and your interior paint.
Sagging of Roof Deck
Improper installation and inadequate support could result in sagging of the roof deck. Putting too many shingles makes your roof droop, aging of the walls and house foundation is also a few of the related causes of a sagging roof deck.
The deck that is attached to your roof needs to be inspected regularly. If you neglect to maintain the deck, your roof's integrity is at risk for damage and deterioration.
A sagging roof should be replaced immediately, aside from being unsightly,  it might be a sign of a poor roof joist or problems with the layer beneath the exposed roof.
The Light Is Coming Through the Attic
 Regularly turn the light off on your home's upper rooms and check if the light is already visible.
These lights are coming from the holes and cracks of your roofs, check if you can fix the damage, but most likely, you need to call for a professional to either replace or repair your roofing system.
High Energy Bills
If you see an escalation in your energy bill, check your roof, for it might be the cause when cracks and holes in your roof, air, and heat could leak, causing the HVAC system to run harder to maintain the indoor temperature right.
Replace your roof to save energy and electrical costs. It might not be because of the holes or cracks but rather because your roof is of the wrong materials.
Do not hesitate to spend money on roof maintenance. Invest in a roof because it is one of the essential elements that separate you from the outside world.
Having a comfortable shelter free from the hazards of the weather contributes to your full wellbeing.
Do not be afraid to invest in your house, address small problems before it evolves into a matter that you won't b able to handle.
Seek professional help when you're planning to change your roof, do it in dry weather and always remember to use durable materials, it may be costly upfront, but it would prevent you from future repair fees.