It's important to have a clean and safe home, which calls for regular cleaning and maintenance.
Keeping your home clean will ensure that your home is free from allergens that may trigger various diseases.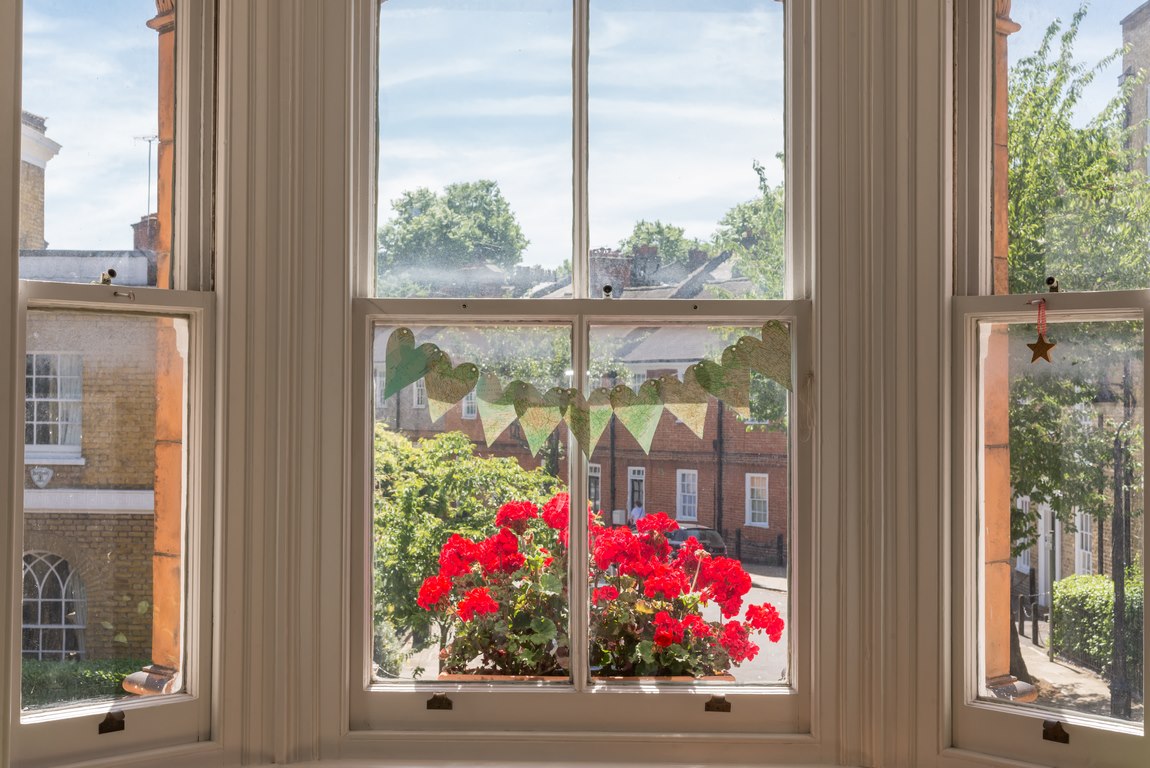 One of the most overlooked parts of the home when it comes to cleaning is the window along with its treatments such as blinds.
These things usually trap dust and other particles that contain allergens. To minimize the risk of respiratory diseases and other allergic reactions, you should regularly clean your blinds and other window treatments.
Why Clean Your Blinds
Not only will cleaning your windows help prevent respiratory illnesses and allergic reactions but there are also other benefits to maintaining your blinds too.
Here are some of them:
1. maintain good indoor air quality
Cleaning your window and blinds means getting rid of particle build-up which can have negative effects on your health.
This build-up may come from smoking inside the house, your fireplace, cooking, or burning candles. All this particle build-up won't be removed unless you clean your windows.
So, if your blinds and windows are dirty, you're inhaling dirty air. However, clean windows and treatments will help you breathe clean and safe air.
Thus, regardless of the type of blinds you have, it's best to schedule a time to clean them.
2. Keep Your Blinds in Great Condition
When you regularly clean your blinds, you help keep their tracks free from dirt and grime. This helps keep your blinds in great condition for a long time.
With regular maintenance of your blinds, you can prevent damage as a working blind will rarely need replacement or repair.
Also, cleaning your blinds regularly will give you a chance to check for damage or reasons to either repair or replace before it's too late.
---
Read Also:
---
3. Makes Cleaning Quicker
If you're meticulous when it comes to cleaning your home, you'd want to keep a regular schedule in cleaning different parts of the home as well as your window blinds.
This is because dust particles that accumulate over a long time are more difficult to clean. With regular cleaning, however, you can easily wipe down fingerprints, water spots, and dust faster.
4. Enhance Curb Appeal
Having clean windows can positively impact the look of your home. Making sure that your windows and blinds are free from dirt can leave a better impression on your home from passersby and guests.
Dirty blinds can make your windows look dull. Regardless of the color of your blinds, you need to regularly clean your windows to ensure that your blind's true color is retained.
Whether you plan to sell your home in the future or not, having clean windows and coverings will surely give your curb appeal a boost.
5. Allow Lighter Inside the Home
The cleanliness of your window blinds can affect how much light can come into your home. Dirty blinds may make a room look darker than it should be.
One of the purposes of using window shades or blinds is to filter light and prevent too much sunlight from getting inside the room. However, letting some natural light in is also important.
Keeping your blinds clean and free of dust, dirt, and smoke film build-up will let maximum light into your home for that much-needed natural illumination.
Having natural light can give you a good mood and focus. It will also help make your space look large, clean, and inviting. Guests will also feel more inspired by your bright-looking room.
6. Improve Energy Efficiency
When your windows and window treatments are clean, your home can be more efficient. Dirt and dust particles can reduce your home's heating efficiency.
This is so because dirty windows and blinds can prevent your home from warming up or cooling down faster.
In winter, for example, the sun can't penetrate your home to help give warmth to your home, making your heating and ventilating unit work more to heat your home.
In warmer months, your HVAC units will also work more in cooling your home because warm air stays inside your home longer due to dirty windows and window treatments.
7. Prevent Spiders from Dwelling
Spiders usually build webs near windows as these places provide them a perfect place to hunt insects that come near.
If you're scared of spiders and want to prevent them from making their homes inside your room, cleaning your windows and blinds is one way to do this.
8. Prevent Mold Formation
Mold usually forms in a warm, moist place such as near your windows. Windows and treatments that haven't been cleaned for some time may have black or brown spots that indicate mold formation.
To prevent such mold formation, it's best to clean your windows regularly.
Cleaning Window Blinds
Among the simplest ways to make sure that blinds and curtains are free of dust and other allergens are to set aside time for cleaning them at the start of each season.
This is also the best time to give your windows a good cleaning. Schedule one day of each season for cleaning your windows and window treatments like your blinds and curtains.
When you do this regularly, you'll easily see that it's the simplest and best way to keep your windows looking great.
Before cleaning your windows, it's best to prepare your supplies. You may also have someone to help you do this task quickly.
The time you spend in doing this task will largely depend on the number of windows you have, the size of your blinds, and how dirty they are.
Many people find that it's best to have their windows cleaned once a month. For people who can, this frequency is best to help prevent allergies.
This is especially important if you have senior members or babies at home. Also, if your home is on a busy street, you may need to clean your window treatments more frequently.
While you're cleaning your window blinds, you might as well clean the sills and other parts of the window.
Dirty sills can hold dirt, dust, pollen, and other allergens. Cleaning your blinds without cleaning your windows is as good as not cleaning at all.
Final Thoughts
Having a clean home is the simplest way to prevent diseases and illnesses.
When you clean your windows and window treatments each season, you can minimize the spread of germs and allergens which trigger health problems.
Aside from keeping your home allergen-free, cleaning windows and coverings will also help improve curb appeal and keep your home energy-efficient.