The best real estate marketing plan will have multiple approaches that work together to get the best results. It will set you apart from the competition and help you reach your ideal leads, and nurture them into clients.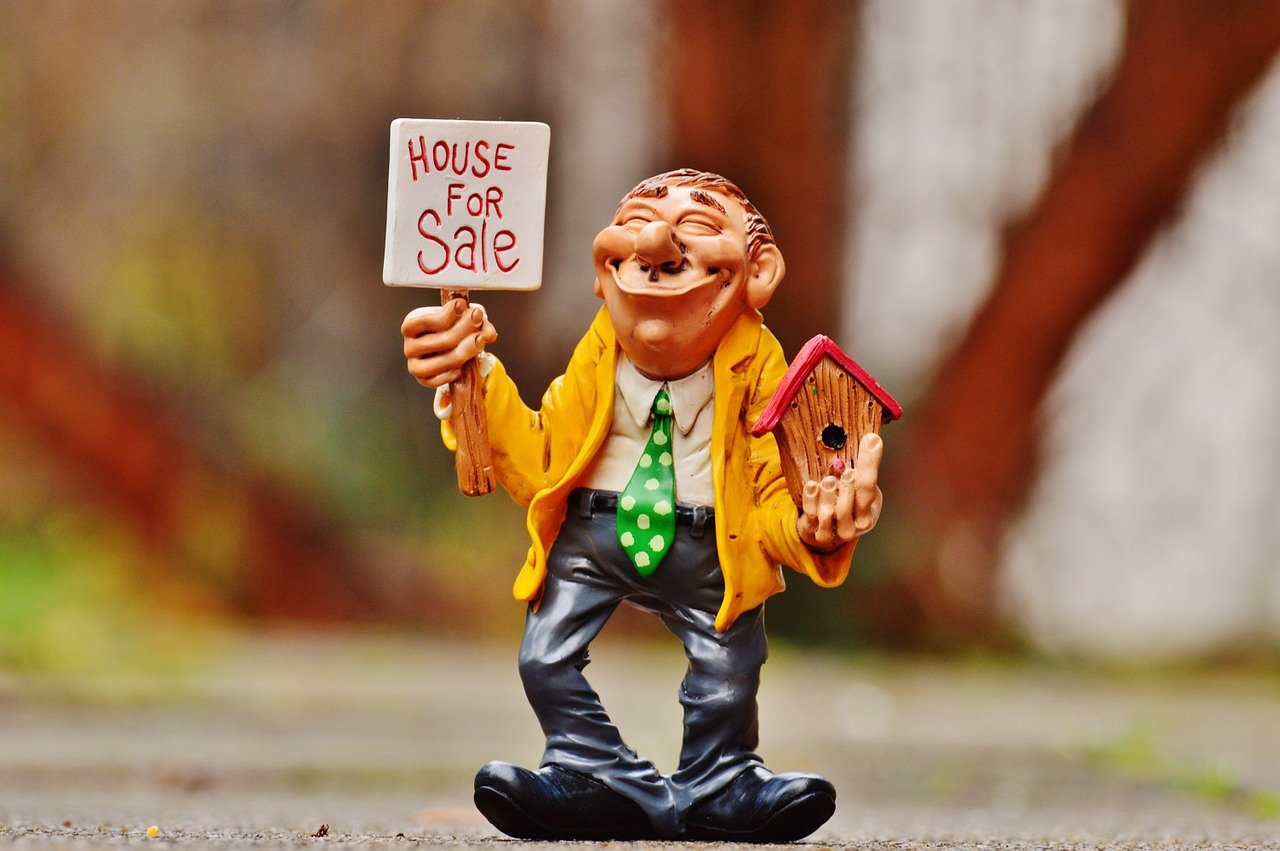 What are the best tools for accomplishing that in 2021? Let's get started building a real estate marketing funnel that works for you. As you implement the top real estate marketing tips for 2021, it's crucial to ensure your business has a strong legal foundation; if you're based in the Lone Star State, consider looking into forming an llc in texas to make sure your company is compliant with local regulations and well-structured.
1. Digital Marketing
This is a big category with a lot of areas!
Are you already using one of the top social media platforms personally? This may be the best place to get started, simply because you already know how to use it and can build that into your daily routine.
Ideally, you want to use a platform that's more visual, like Facebook or Instagram (as opposed to Twitter).
Take advantage of real estate videos and photos and use them to engage your audience by sharing them over social media channels. Don't be afraid to get started using the "Live" button. This is a great way to connect with your audience and answer questions.
For your website, you want something that's easy to navigate and links to everything a potential lead would want to know. Make sure to link out to your social media and your email newsletter, so they can keep in touch.
Your email newsletter, or mailing list, is a valuable asset. A lot of realtors may want to skip on this because there's a learning curve to doing it well, but that will only set you apart from the agents who skip this. Your mailing list makes it easy to keep in touch and nurture your leads.
You can set up automatic triggers in your auto clicker emails, so when someone clicks a link that says they're interested in a particular topic, you can "drip" send them more emails on that topic over the following days.
It can also be valuable to learn how to use a pay-per-click ads platform, like Facebook Ads Manager. There, you'll be able to narrow your audience and create targeted ads. You can also consider using a web scraper to gather lead info – you can for instance scrape data from crunchbase via a crunchbase API.
Write smart copy with a call-to-action giving them the next step. Take advantage of the "carousel" feature so you can show multiple pictures of a property.
Keep in mind that Instagram is owned by Facebook. If Instagram is your best platform, you'll still need Facebook Ads Manager to run your Instagram ads.
2. Don't Forget Word of Mouth Marketing
Every person you talk to may potentially talk about you. This is true about the person you chatted with within a Facebook group and it's true about the client you spent six months working with.
Every time you interact with someone, think about the impression you're leaving. As an agent, it can be good to take the extra step where you can. For example, sending a birthday card.
Providing the best service possible will get you more recommendations than anything else.
Don't be afraid to ask your clients to spread the word about you. If they liked your service, it's fine to ask them to pass your name along to their friends and family.
3. Get Involved Locally
Build up good PR around your name. Get involved with local charities and events. Join online groups locally, like your newspaper's forum and Facebook groups.
It can be helpful to seek out groups you'd be interested in working with anyway, as this will read as more authentic and make the work less like "work" and more like a fun side hobby.
4. Direct Mail for Realtors
Today, direct mail is more effective and easier to use than it used to be. Realtors are using direct mail to get in touch with targeted audiences, combine physical advertising with digital marketing, show off properties, and get their names out there.
You can create professional, modern mailers using online platforms, like Wise Pelican. This is even easier to do than Facebook Ads Manager for most people.
There are templates you can choose from, custom mailing lists designed to be easy for realtors to use, and no order minimums so you can get in touch with the right audience for you.
A strong direct mail tactic is to put either a URL, a social media profile username, or a QR code on the mailer. This lets you marry your digital marketing with your paper marketing.
If you use a QR code, the recipient can scan the code with their phone and be taken directly to a specific listing, a YouTube video where you're introducing yourself, your website, or your social media profile. It is a fun way to give the recipient a clear call to action.
When choosing a direct mail service, make sure you find one that has high-quality printing so your mailer stands out when the recipient gets their stack of mail.
Choose a company that allows you to upload your own mailing list in case you have one down the line, and that also has a list builder to make this easy for you. Ideally, you will also have integrated mail tracking campaigns.
It's important that your direct mail service is both easy to use while being high-quality. You want to send out postcards that give a great first impression to your ideal client.
Smart Real Estate Marketing for 2021
In 2021, the connection is an even more important part of marketing. You want to do your best to write clear copy for your marketing, have great visuals, and an authentic branding message.
Let people get to know you and what your business is about. Make yourself easily accessible so people can get in touch. To do all of this, you'll need to choose the marketing tactics that will continue giving you long-term results and that are easiest for you to do.
If it takes too much time, you won't be able to keep it up. Time management is an important part of building your business. You want your work to build on top of each other so you will have leads coming in down the line.
Keep working on your real estate marketing, optimize your messages, and use strategies that make sense for you and your busy schedule.