An air conditioner is an important part of any home; not only does it provide comfort and relief during summers, but it also helps to keep the inside of your house cool and save energy.
Unfortunately, problems can arise from time to time, and if you're not paying attention, your HVAC system can malfunction or even die completely. This is why it's important to have AC Inspections to help prevent problems down the line. This post will discuss the importance of an AC inspection.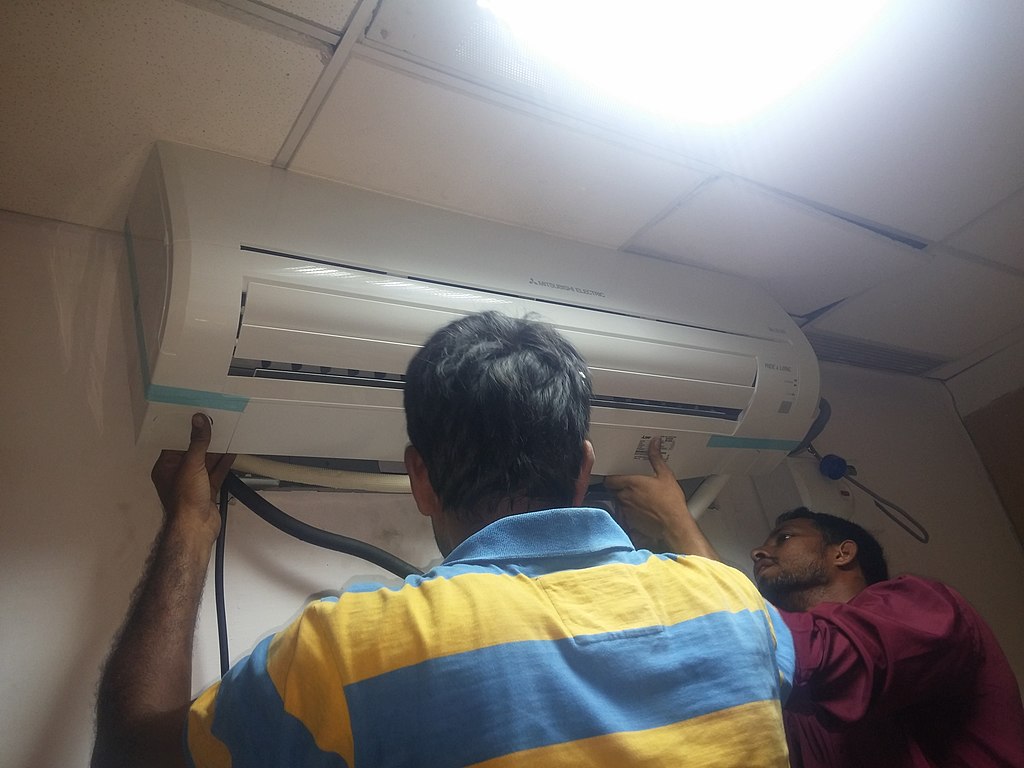 Identify Leaks
Most leaks are small, and some may not even be noticeable at first. However, they can occur anywhere in the system, which is why it's important to have an AC Inspection done on a regular basis.
Each part of the unit has specific entry points, and during an inspection service, it is possible to identify which parts are leaking and how quickly they are leaking. This way, you can ensure that you get your system fixed before the problem gets worse.
Save Money on AC Repairs
An AC inspection can help you to save money because you will be able to identify any issues before they become too serious. When you know about the problem, it is easier to prevent the damage from worsening, and repairs will be less expensive.
In addition, most technicians will make suggestions on the best way to fix any problem that they find, and they will also provide a warranty on their work. This means that you can feel confident in having them make quick repairs.
---
Read Also:
---
Improve Air Quality
If you're experiencing unpleasant odors or poor air quality in your home, an AC inspection may help. When your HVAC unit is working correctly, the air will flow through the vents normally and filter throughout your home.
However, if there is a problem with the unit, it can cause dust and pollen to be circulated throughout your home and cause respiratory problems for anyone who suffers from allergies or asthma. An AC inspection will help you identify any issues that may be causing poor air quality within your home.
Increase the Life of Your AC
Keeping up with regular inspections will not only save you money in the long run but will also increase the life of your HVAC system. When you allow problems to go unchecked, they can become worse, and eventually, your whole unit may need to be replaced.
By getting an inspection early on, it's possible to stop these larger problems from occurring and potentially increase the life of your current AC system. In addition, if you have any plans to sell your home in the near future, you'll be confident that your AC is in excellent working order.
This will help to increase the value of your home and reduce the time spent trying to sell it.
Save on Utility Costs
With the rising cost of utility bills these days, most homeowners are looking for ways to save money on monthly expenses wherever they can. When you have an AC system that is working as it should, you will use less energy to run your unit.
This means that you will be using less energy overall and saving money every month on your utility bills. An inspection will also make sure that you are running at maximum efficiency, which is also going to help you save more money on your monthly utility bills because a faulty unit uses way more power.
Better Climate Control
If your indoor climate is not properly controlled, you may even face health problems. If you have a heating or cooling system, airflow is vital for your comfort and safety. Having a good HVAC system will help to ensure that you have a comfortable indoor environment where there will be no problems with inhalation, heating, and cooling.
To make sure that you get the best control possible, it is important to have a thorough airflow inspection every year. Better climate control can help to protect your health and the comfort of your home.
Air conditioner inspection is important because it helps you to save money and gives you the option of having an AC repair or replacement done when needed.
Getting an inspection done on a regular basis is the best way to ensure that your AC system is working properly and that you won't run into any problems in the future. So please get your air conditioner checked by a professional licensed company if you have any doubts.