Around 1900, William Lawrence Murphy conceptualized Murphy beds.
The idea was fuelled by his plan to turn his lone room into a parlor so that he could entertain visitors.
This called for an included use of his folding "Murphy Bed." Murphy had invented pivot and counterbalanced designs to fold up beds, which were not wholly novel ideas.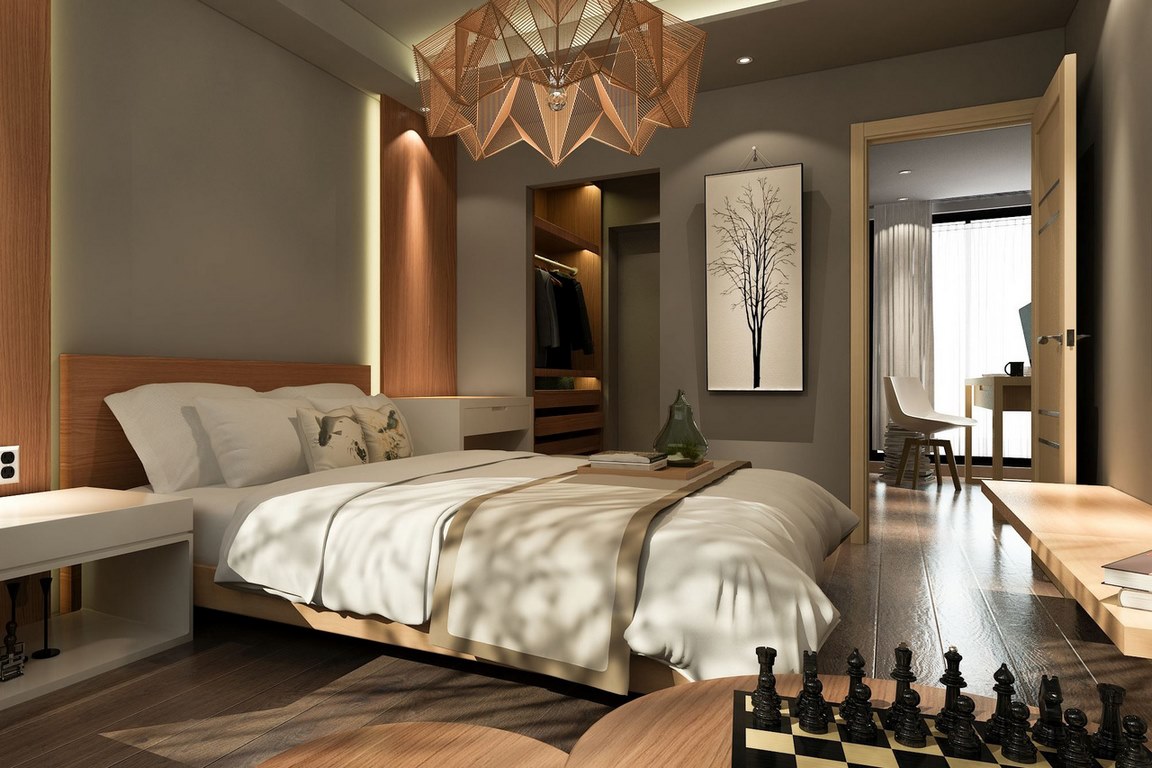 For his beds, Murphy received multiple patents, including "disappearing bed" and "design for a bed." And by the late 80s, the word "Murphy Bed" was deemed to have reached common use.
Consequently, any wall-bed may now be referred to as a Murphy-bed. Silverline Systems murphy beds can be an excellent choice if you are looking to buy one.
What are Murphy Beds?
A Murphy Bed is a bed that can be folded away. Such beds are commonly employed to conserve space in situations where the room is limited. These beds are available in various forms, colors, and patterns.
Many of them also come with several extra features including storage spaces and lights. In recent years, this type of bed has become increasingly popular. Here are a few important reasons why:
Creating Additional Open Space
Adding a Murphy Bed to your house will allow you to utilize more open space. A bed takes up a significant amount of space in any room.
If you have one that can be folded out of the way, it opens up a whole new world of options for how you might use that area.
Multi-Purpose Rooms
Murphy Beds allow you to use one room for many purposes. No longer does your guest room have to remain empty for long periods of time with a bed waiting for visitors to arrive.
Fold the Murphy Bed away when your guest room isn't in use. This might allow using the space for a home office, a workout area, or something else.
Innovative Designs
The quality of Murphy Beds is improving all the time. They become safer, more useful, and even more economical as a result.
Murphy Beds that are installed on the wall do practically no harm to the wall and can be simply relocated if necessary.
The degree of personalization offered with Murphy Beds is perhaps the finest feature of the design.
---
Read Also:
---
What Sizes Murphy Beds Come in?
Twin
This might be an appropriate size for youngsters to sleep on because they don't require as much space to sleep comfortably.
Moreover, it takes up less space on the floor. This is also suitable for a tiny location in your home or business when only one adult is required.
Queen
This is most likely what you'll need for two adults to sleep comfortably. This is a good option for a bed that will be used every night.
Bunk Beds
Many people are unaware that Murphy Beds may be converted into bunk beds. Bunk beds may make a huge difference for people who have little or no floor space.
They perform the same basic functions as a traditional bunk bed while saving a significant amount of space. This is the best option for a shared bedroom, especially with youngsters.
King
Anyone with enough room for a king-size Murphy Bed will love the additional space to extend their arms and legs for a night of ultimate sleep. These can be understandably heavier when compared to the rest though.
What Mechanisms are Utilized in Murphy Beds?
Your Murphy Bed will have one of two types of mechanisms. Here's a closer look at each one:
Spring Mechanism
The fact that you can vary the tension in the springs comes in handy since spring systems can bear more weight than you think. It's also not difficult to replace a spring when necessary.
The legs include a pivoting design that allows you to draw the leg out as the bed is lowered too horizontal. There is no need for floor mounting.
It can also be readily moved to a different spot, if necessary, by simply screwing it to the wall with three screws. Setup time for your Murphy Bed should be around 2-3 hours.
Piston Mechanism
The piston mechanism makes any necessary modifications to your Murphy Bed much easier. Gas or air pressure can be used to power the pistons. They'll normally include a locking mechanism for further security too.
This guarantees that the bed remains closed even if the pistons malfunction. Other lifting systems take up more area than the piston lift system. There's also no need to install it on the floor.
It may be readily moved to a different spot, if necessary, by simply screwing it to the wall with three screws. Setup time for your Murphy Bed should take roughly 1.5 hours.
Murphy beds may be made with the help of Do-It-Yourself kits. However, such projects require certain expertise, to say the least. Those who aren't familiar with this sort of undertaking might be better off buying a ready-made Murphy bed.
Professional installations are also recommended for such beds. For personal safety, a well-made, sturdy, and appropriately placed bed is an absolute necessity.