With the irrefutable joys also come to the burdens of being a homeowner. There's nothing quite like owning your own house, but they're also isn't anything similar to maintaining it. Old or new, a house is going to require some level of maintenance.
If you're looking to do some of the common home repairs on your own, DIYbuildingtools.com recommends arming yourself with the basic tools necessary for these tasks.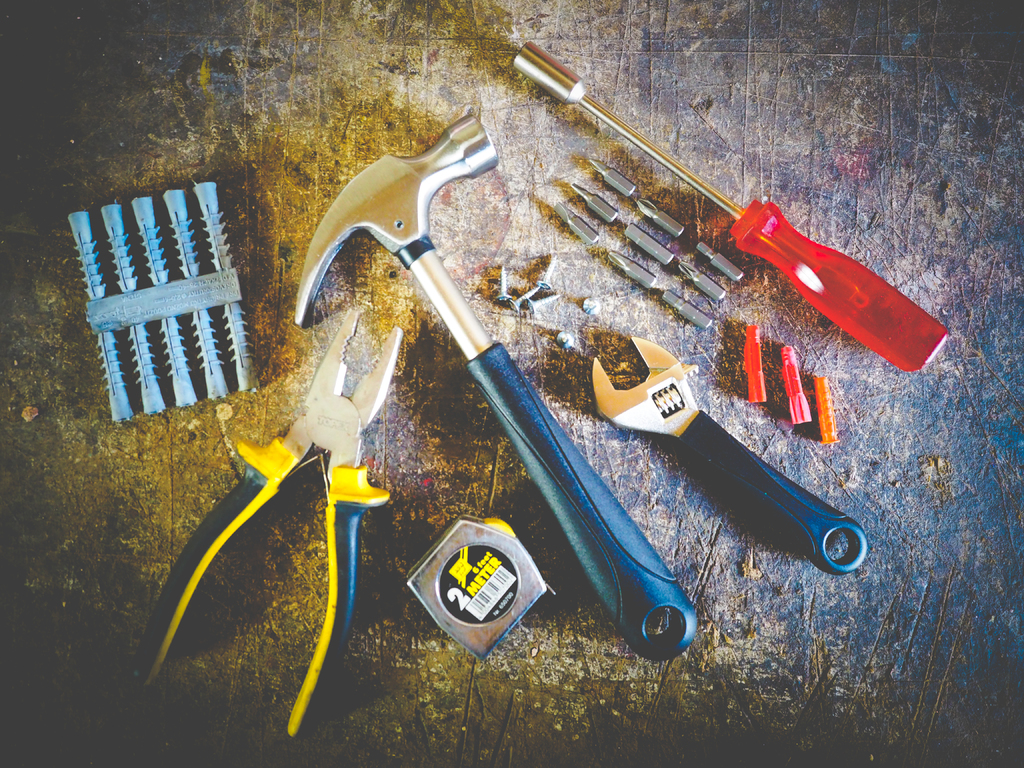 Remember, a professional repair can set you back to the tune of $60 and above per hour. So, starting your jack-of-all-trades journey today might not be so bad.
Must-Have Tools for Homeowners
Let's go over some affordable tools for home improvement that can help you take on typical repairs and fixes with relative ease.
1. Claw Hammer
There is a good chance you have one of these lying around the house, and that's a good thing. This flat-on-one-side-and-V-shaped-on-the-other tool is designed specifically for extracting nails from all types of surfaces.
It is especially efficient on wood surfaces, accomplishing the job with zero to minimal damage on the material.
Claw hammers are not created equal. You will want to pick one made of quality materials as much as possible.
Also, your chosen tool has to be composed of weather-resistant and vibration-reducing materials so that it lasts long and is comfortable to use.
2. Cordless Drill
A steady candidate for the "most used tool" in your toolbox, the cordless drill delivers in the different home improvement scenarios nine times out of 10.
Whether you are trying to mount a flat-screen TV or drive nuts and bolts into surfaces, this tool is the star of the show.
A cordless drill lets you accomplish many tasks without worrying about difficult-to-reach areas or lack of outlets in your workspace.
---
Read Also:
---
3. Screwdriver Set
In one way or another, a screwdriver will come in handy in a home repair task. You can use it for tightening or loosening cabinet hardware or cracking open lids of paint cans.
Light switch removal, furniture assembly, and knob tightening also have use for these tools.
Since there are different screw heads to choose from, you will want to pick a screwdriver set with head sizes and slots that cater to your specific needs.
4. Level
Those who love art, and we know a lot of you, could stand to use a level as part of their home improvement toolkit.
This is especially true if you aren't a fan of hanging art pieces at an angle. You can also use it for hanging mirrors and shelves so that they appear straight-on and don't assume awkward positioning.
Levels come in pricey and affordable versions, but the latter is usually enough to cater to most homeowner needs.
Of course, you can splurge on something that's extra durable and amps up your home's or office's aesthetic factor.
5. Allen Wrenches
An Allen wrench set is composed of small l-shaped wrenches used for driving hexagonal-shaped bolts and screws.
An entire set can come in handy for assembling DIY furniture and doing basic plumbing repairs. It is also surprisingly useful for unjamming garbage disposal, making it a must-have for any homeowner.
6. Putty Knife
If you are filling a crack, applying caulk, or scraping away at dry paint, nothing will come handier than a putty knife.
Trust us, you will find yourself in this situation at some point, and you don't want to be inappropriately armed when that time comes.
7. Staple Gun
A staple gun addresses all your stapling needs with ease. We are talking about carpet retaking, insulation sheet installations, and fabric fastening.
In general, manual staple guns get the job done. However, you might need something a little more advanced for complex stapling or tasks requiring excessive stapling. Pneumatic and electric staple guns should have you covered on these projects.
8. Tape Measure
While the manual tape measure will do for most tasks, it won't hurt to leverage technological advancements by going for the digital tape measure for all your projects. With this version, you should be able to record and convert measurements with accuracy.
Some of the more popular brands for these products offer exclusive features. Still, make sure you will actually have use for these features before making a purchase. Sometimes, a task won't require anything more than a manual tape measure.
What You Don't Need
Of course, there are also tools you think you need but actually don't. Not delving into anything too specific, but as a general rule, this would mostly consist of tools that are sharp and heavy.
Sure, some tasks might call for these heavy-duty devices, but they can be unsafe and complicated to use for most homeowners.
This becomes even more true for those who don't have any DIY experience. Thus, it is better to have an experienced professional handle these tools to ensure a safe and successful venture.