Are you planning to build a water garden or improve the one existing? If so, this article is for you.
A water garden is a perfect structure to have in your backyard for unwinding after a long day or beautifying your home.
You can spend your evenings watching fish darting on lily plants, dragonflies over the water plants, or get a hobby of rearing fish and water plants.
A water garden makes your house look more beautiful and adds value, and it makes every day a vacation.
Before getting one, you need to do some homework to perfect the idea. Here are some of the things you should know.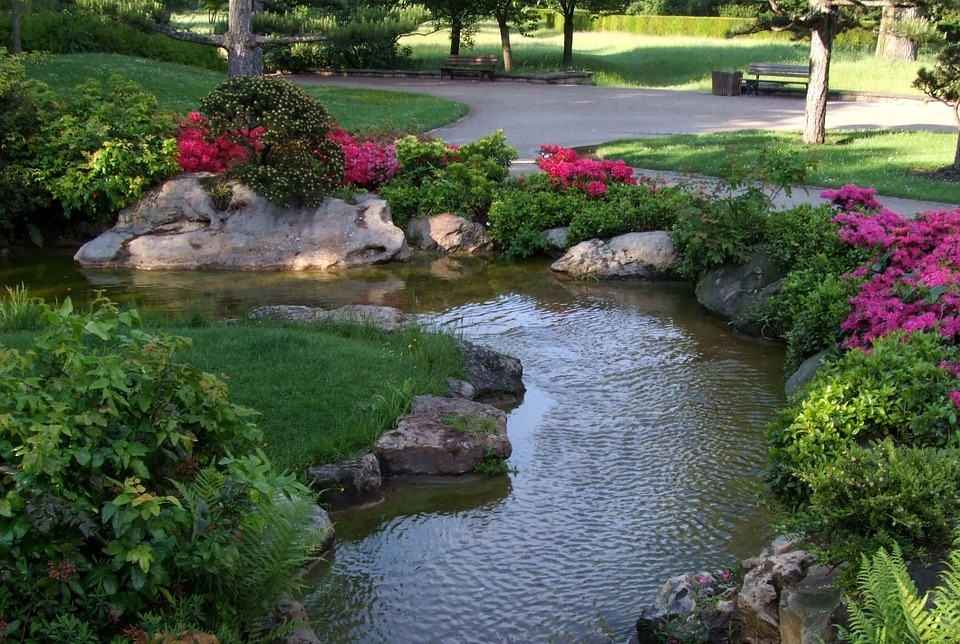 The Right Site
The perfect place required for a water garden must provide sunlight at least six hours a day to enable fish and water plants' growth. Your garden also needs a cool shade to allow the control of algae.
This situation means you should not place your pond under the trees or its hangings to prevent branches and leaves from clogging it and also to avoid maintenance costs of cleaning it.
If you think of having a fountain fall in your water garden, you should consider placing it at least 20 feet from your house to hear the fantastic sounds of trickling water.
---
Read Also:
---
Hire a Pro vs. Doing it Yourself
You can create your water garden by yourself or hire a pro for a complicated, modern design. Many specialists construct different water garden designs, including koi pond ideas that are popular for modern homes.
You should also check for experts if you plan to get a backyard landscape with plantings, fish, and wildlife. These experts will work tirelessly to ensure your water garden fits perfectly in your backyard and that it contains all the natural features you require.
If you plan for something simple with few additions, you can create it yourself using simple designs and ideas. All you need to check is the budget, the size of your backyard, and the duration you'll want the water garden to last.
Water and Power are Essential
A water garden is incomplete without a reliable water source and power. Such is essential for the water fountain and lighting.
Water evaporates or gets used by plants and fish in the water garden. It also needs recycling to make your garden always stay fresh.
If you have a small water garden, you can change it manually, but you need to have an inlet and outlet on a vast water garden.
You can consider having a Ground Fault Circuit Interrupter outlet if using a water pump to regulate the water. Ensure water is from a safe, reliable source that won't affect plants, fish, and organisms therein.
Plants Help Perfect Your Water Garden
A water garden will be complete if you incorporate different plants to improve its natural beauty. If possible, include a mixture of bog plants, floating and submerged plants that create a natural look.
These plants should be easy to maintain and must not be toxic to fish and other water garden organisms. Some of the plants you can include are the water lilies to shade the water, control algae, and provide shelter for the fish in bright sunshine.
Your water garden must be between 18 inches and 30 inches deep if putting water lilies. For the floating plants, ensure they don't invade the waterways or escape the water garden.
Size of the Water Garden
In most cases, a water garden measures 176 square feet to hold 2000 gallons of water and incorporate some water plants.
But this differs on the size, design, and personal preferences. You can even create it in a half whiskey barrel or have a 12-inch wide pot.
If stuck on how you'll make it better in your compound, you can check online for some ideas. You must factor in the plant growing area outside your water garden.
The other thing that can affect your water garden is the cost. The larger the garden will be, the higher will be its construction cost and maintenance.
You should also consider if you will include fish or just the plants in your garden since this will determine its size and design.
Adding Fish is Necessary
Fish add darting and color to your water garden. They create fun when feeding them and when watching them move over the garden and through the water plants.
They help to relieve stress after having a long, tiresome day. For the fish to thrive skillfully, your water garden must be at least 24 inches deep to avoid fish freezing during winter and overheating in hot climatic conditions.
Besides the above benefits, they help reduce maintenance costs since they eat up the algae and feed on plants and sediments that gather at the bottom of your water garden.
Maintenance
Maintenance shouldn't be tedious or take much of your time if you incorporate the tips provided above. Its cleaning can take only 15 minutes and will involve removing dead plants, fish, or sediments.
You can clean the water garden weekly during spring or every day during fall and some weeks in summer. You can take some months to clean it during winter. You can choose a skimmer or filter in waterfalls to enable easy reach and cleaning.
While doing the cleaning, check for any repairs and adjust the water flow accordingly. During summer and winter, check on your garden to avoid clogging or harmful items into it.
Legality
Some states require having permits or licenses to rear fish and plants in the backyard. You should check on that before beginning the process of property lining and fencing.
You should also check on the lease agreements or property insurance to see if they accept such constructions in the backyard. Above all, get the recommended fish and plants for your water garden.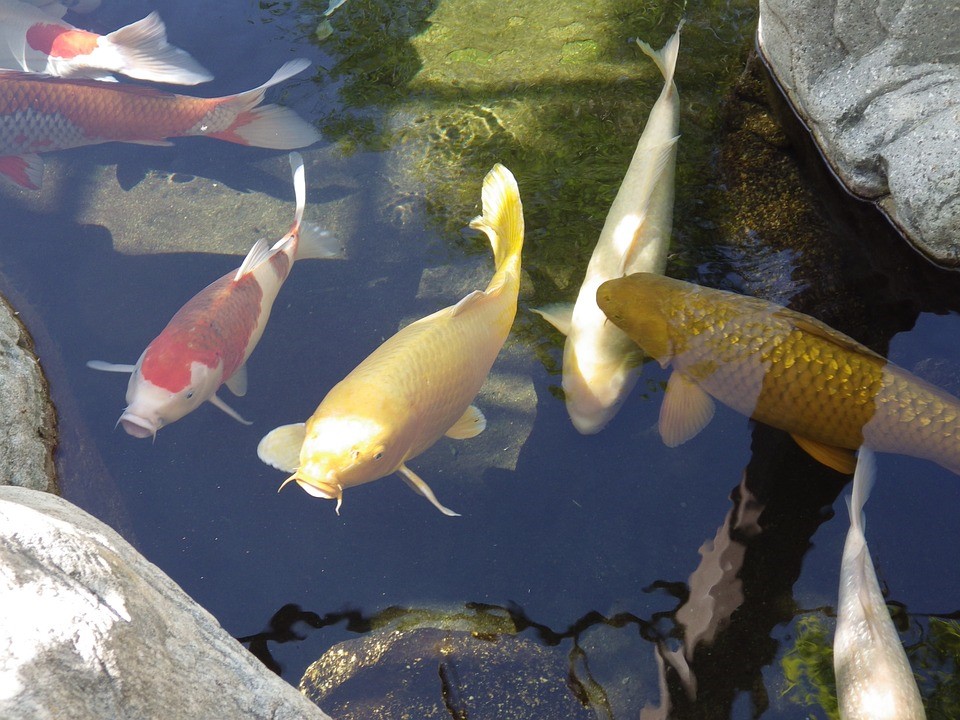 The water garden is one of the best structures you shouldn't miss in your modern home.
They make your backyard beautiful and provide you with benefits such as an ideal place for relaxing, meditation, and winding up your day. We hope these tips will be of help in coming up with one.