Are you hoping to become an urban gardener? The global pandemic has undoubtedly inspired plenty of people to take up gardening as a hobby.
It's a surprisingly relaxing and rewarding activity, requiring a small portion of one's spare time in the course of the week.
Nevertheless, gardening requires an application of knowledge and techniques in order for horticulture and floriculture crops to grow into organic vegetables and stunning flowers.
Hence, gardeners are expected to know their hardiness zone, soil type, and the ve basics of companion planting.

There are numerous gardening sites, such as the live grow garden website, educating aspiring gardeners about the secrets of gardening. Would-be gardeners can always turn to one for assistance.
We hope the tips below help you thrive in this hobby.
Start with a Small Garden
Prior to becoming a gardener, one is supposed to decide on the right square footage for such an area. It's believed that at least fifteen square feet to a maximum of twenty-five square feet are the optimal size for a vegetable or a flower farm.
For instance, a garden of under fifteen square feet would take you less than half an hour to water, weed, fertilize, or prune. Consequently, you'll be showering the crops with too much attention and waiting impatiently for them to grow.
In contrast, an area of over twenty-five feet is likely to be too demanding for a beginner. Starting with no more than a few beds is ideal for everyone wishing to become an urban gardener.
In terms of sunlight exposure, vegetable crops should be planted where the sun shines most throughout the day. Therefore, make sure these plants face either south or southeast to ensure proper growth.
Conversely, flowering plants require partial shade to thrive, referring to limited exposure to the sun. Flowers aren't supposed to be exposed directly to the sun for longer than four hours.
---
Read Also:
---
Learn about Your Hardiness Zone
Another factor aspiring gardeners should take into account is the hardiness zone of the area where they live. The USDA has divided the country into eleven hardiness zones based on the climate in each region so as to help gardeners plant crops that thrive in their local area.
Once you know your hardening zone, you only need to figure out which plants grow the best in such a climate. Read more about the importance of these planting zones.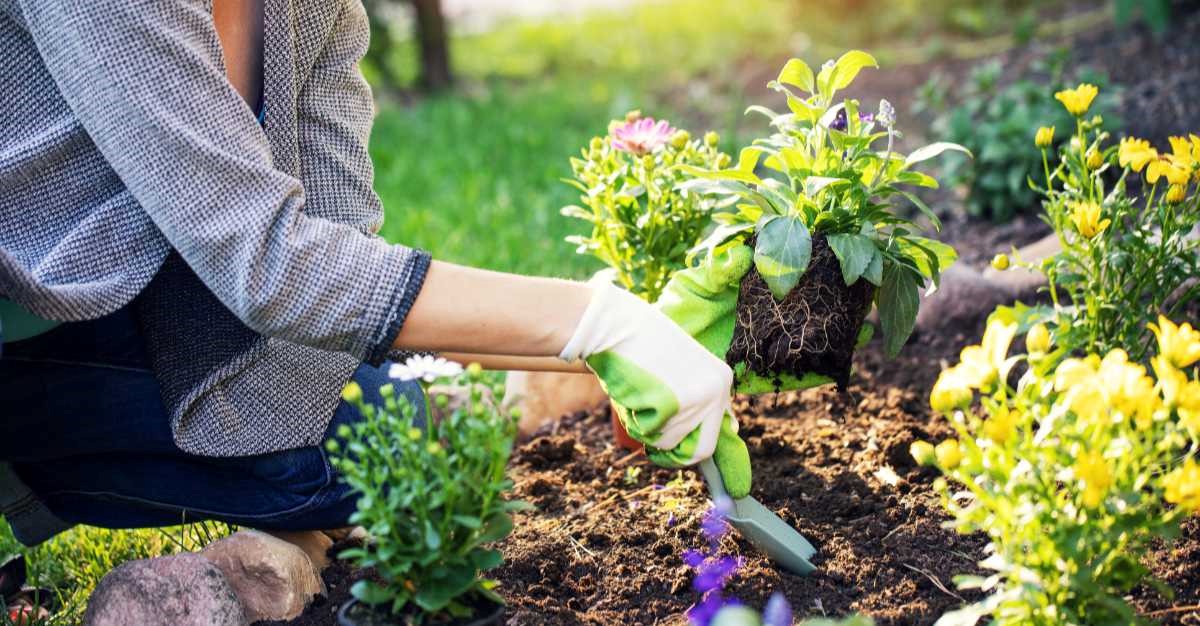 For example, lettuce requires a planting temperature of 45˚ F, whereas 75˚F is necessary for optimal germination. Eggplants, on the other hand, are best planted at a temperature of 75˚ F but require ten degrees higher temperature for ideal germination.
Moreover, gardening enthusiasts in zones two and three are advised to cultivate crops that resist bone-chilling winter and boiling summer temperatures, such as carrots.
Gardeners in zones four and five are expected to choose from a variety of native crops like lettuce. Zones six and seven are considered to be the most optimal for growing vegetables, allowing gardening enthusiasts to grow crops all-year-round.
In addition, zones eight and nine are thriving for heat-tolerant crops like citrus fruits. These plants are known to thrive best at scorching temperatures.
The last two zones are ideal for crops that require both humidity and heat during germination, which makes them ideal for the cultivation of eggplants.
Learn About Your Type of Soil
Given soil is of tremendous importance for the cultivation of both vegetable and flowering plants, make sure you get to know the type you have.
Loam is believed to be the most suitable soil, capable of retaining the right amount of water and nutrients. Clay isn't as fast draining as loam, hence retaining water for longer periods and impeding the growth of plants.
Furthermore, sandy soil is probably the least preferred type, given its low capacity to hold moisture and nutrients.
As a result, it has to be fertilized and watered more regularly in comparison with the other forms. Due to its lightweight, it's easily blown away by the wind.
For further guidance on the properties and improvement of sandy soil, check out the following link, https://www.gardeningknowhow.com/garden-how-to/soil-fertilizers/amending-sandy-soil.htm.
Soil quality can be improved by using the right soil amendments like compost, manure, vermiculite, greensand, gypsum, perlite, etc.
Compost is used for the purpose of enriching poor soil, as well as for the loosening of heavy soils. Manure is believed to be efficient for absorbing and retaining moisture, whereas gypsum and perlite improve drainage.
Gardeners are advised to test the quality of soil twice per year, both in spring and late autumn. Make sure you purchase a soil test to inspect its quality prior to planting crops and after harvesting them.
Conducting such a test informs you about any deficiencies, which you can improve by using the right type of soil amendments.
Use this link to learn more about it.
Combine the Right Plants
Believe it or not, plants are capable of stimulating each other's growth by providing pest protection to their companions.
Since not all crops grow well together, it's important to get educated about companion planting. For instance, potatoes grow well in combination with beans, corn, cabbages, peas, and squash.
Additionally, radishes are known to be good companions of cucumbers, spinach, lettuce, peas, and carrots. Onions are best combined with beetroot, lettuce, cabbages, parsnips, and carrots. Also, onion is considered one of the most effective pest repellents.
Tomatoes assist cabbages by deterring the caterpillars that feed on their leaves in the same way radishes help cucumbers fend off beetles.
Combine Annuals and Perennials
When planting flowers, gardeners are encouraged to plant a combination of annuals and perennials. Annuals refer to the flowers that last solely one year, from spring to winter.
These flowers require regular fertilization and pruning to keep blooming.
Perennials spread throughout the years, but their bloom lasts much shorter. These are supposed to be mixed with annuals in order for your garden to be colorful all-year-round.
Final Thoughts
It's never too late to become a gardener.
Patience and free time are all you need!