Homeownership is very important to people of all income levels and social groups. The home represents a good portion of a family's wealth and security. But natural disasters can destroy homes in a heartbeat.
Forest fires can sweep through a neighborhood taking homes with them. One way to protect the home from fire is to make sure to use fire-resistant roofing materials.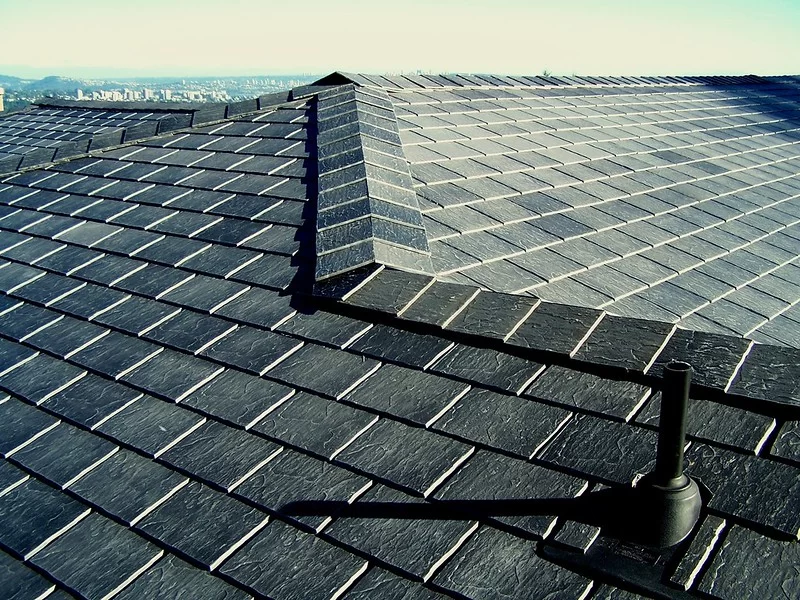 Why Are Fire-Resistant Roofs Important?
Fire spreads quickly and can ignite a home in three ways:
Embers and firebrands landing on roofs
Radiant heat from the fire igniting roofs
Direct fire flame contact with the roof
If a home has a wood shake or shingle roof that is untreated for fire resistance, it is much more likely to burn. Beginning with a fire-resistant roof is a good way to help the home survive a wildfire. But, how can homeowners know if a roof is fire-resistant?
---
Read Also:
---
Roofing Material Grading System
Roofing materials are graded for fire resistance.
Class A fire-rating roofing gives the best performance and includes asphalt and fiberglass composition roof shingles, concrete shingles, slate or clay tiles, and tiles that are flat/barrel-shaped.
Class A by-assembly shingles require additional materials used between the roofing and the roof sheathing for best fire resistance. These materials include aluminum, rubber, recycled plastic, and a few fire-retardent treated wood shingles or shakes.
Class B roofing materials are moderately effective against fires.
Class C roofing materials are only effective against light fire exposure and will not be good for homes in fire-prone areas.
Unrated roofing materials should probably be avoided for homes in fire-prone locations.
Use a good roofing material and installation company for the best results. Contact https://metalroofinginnovations.com to see the fire-resistant materials they offer. The company representative can guide a homeowner to the most cost-effective roofing for their location.
Choose Fire Resistant Roofing Materials
People who live in fire-prone areas should consider replacing roofs that are not graded with a Class A rating to be safer when fire comes.
Some of the fire-resistant roofing materials include:
Fiberglass-based asphalt shingles when installed with fire-code-compliant underlayments
Rubber tile made with recycled materials to look like slate and installed over a fire-resistant underlayment.
Metal roofing in sheets or tiles installed over a fire-resistant underlayment
Clay and slate tiles are non-combustible and will perform well when properly installed and with openings sealed.
Remember that every roof must be properly installed by professionals to be effective. Old roofs nearing the end of their useful life are also more prone to fire damage.
There Are Additional Steps for Home Protection Against Fire
Additional steps to protect homes from wildfires include keeping the roof free of debris, protecting roof edges, keeping rain gutters clean and free of debris, and checking to see how fire-resistant the home's siding is.
Clean the area around the house of any flammable materials like branches, dead leaves, and refuse. Do not grow trees too near the house, and cut away existing branches that overhang the house. Consider installing an exterior sprinkler system.
Taking a few wise steps can make a home safer in case of wildfires. There is no 100% way to avoid wildfire damage, but doing everything a person is able can reduce the chances of the home being ignited and burning.
An ideal solution is for the whole community to get professional forest service advice on preventing wildfire damage.