Extreme weather conditions directly impact the roofing material of our homes.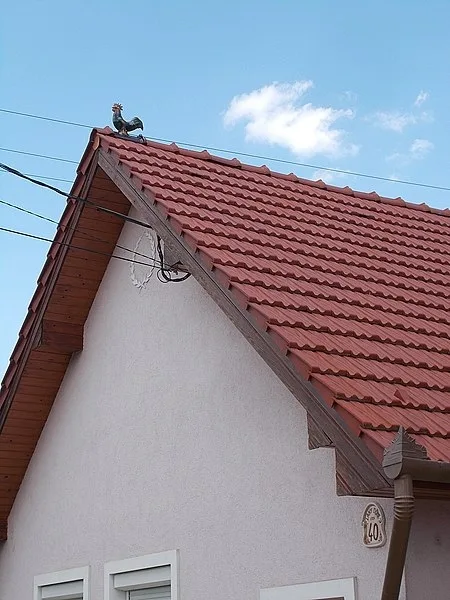 If you live in a cold and humid geographical location such as Philadelphia, you must have witnessed that every home has different insulation requirements. It is because of various conditions, such as the property's age, floor area, and maintenance.
As for the latter, did you know roofing material plays a significant role in keeping the interior well-insulated? Yes, you read it right! So, if you are up for a roof remodeling project, we suggest you choose the material depending on the weather in your area.
This article mentions the top and most durable crown material for humid and cold weather states. Read on to learn more!
1. Slate Roof
According to expert roofers in Philadelphia, slate is among the prime roofing materials for cold weather. Apart from adding an aesthetic look to your home, it is robust and durable.
Slates are suited for homes with slope roofs for better visibility and adding a touch of attractive element to the building. It is available in a wide color range and has natural reflective properties.
2. Metal Roof
Metal roofs surpass the robustness of any material. Homeowners living in places with heavy snow and high winds prefer metal roofings. They prevent the snow from penetrating the roof and damaging the whole structure.
Snow slides off easily, and the winds do not harm the hard metal material. In addition, if any ice forms on the surface, it does not cause damage to the interiors of the building.
---
Read Also:
---
3. Clay Tiles
Snowy weather? It calls for clay tiles. They stand firm against snow, ice, and cold. In addition, they offer superior insulation and keep the home warm in freezing weather.
Moreover, it is reasonably priced compared to other roofing options. Homeowners who go for the classic Mediterranean or Spanish architecture choose clay tiles. You will need to call professional roofers to install these tiles. The installation is tricky, but the final result is worth it all.
4. Concrete Roofing
They are made of cement, pigment, sand, and water. Concrete tiles weigh heavily and are available in many shapes. These are amongst the finest roofing materials for chilled temperature areas.
The concrete tiles are installed in a raised batten system to reduce the energy cost and withstand heavy snow and ice formation. The snow does not harm the roof's interiors, given the tiles' strength. Moreover, they are easy to retain and clean.
5. Synthetic Roof Tiles
The roofers call these tiles super shingles. Synthetic roof tiles give the impression of having a wood shake roof or a shingles roof at a much lower price. These tiles are lightweight yet highly durable.
Interestingly, the tiles have a class 4 impact rating, the highest rating. Thus, they are resistant to hail, snow, and winds. They keep the interiors insulated and do not let the warmth out easily. As a result, you save on your power bills.
Wrapping up
Choosing the suitable material for your home crown holds the utmost importance. You'd be amazed that caring for the roof also helps extend durability. Moreover, you must check the HOA's guidelines to abide by them.