Entomology involves studying insects and their relationship with their environments, human beings, and other animals. Entomological research also provides a broader insight into evolution, social behavior, and ecology.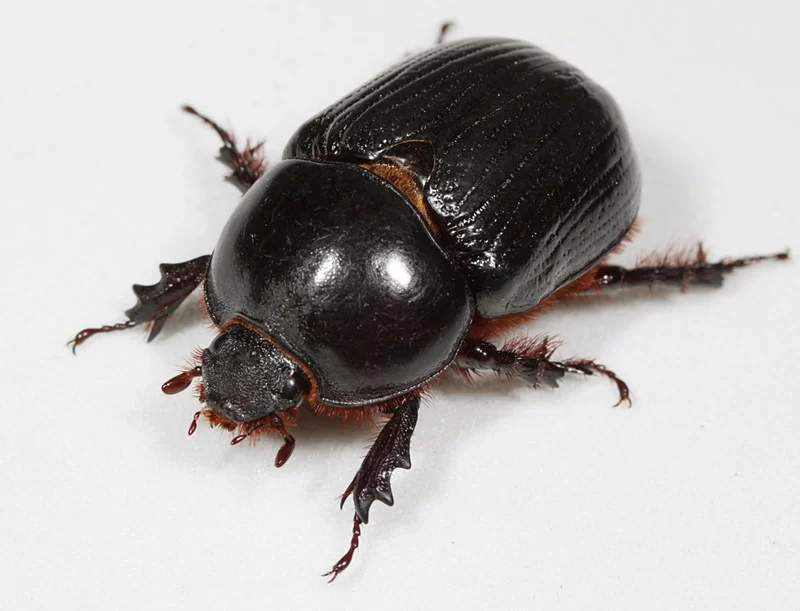 Entomologists study a variety of insects, including beetles, bees, butterflies, and ants. They can also study arthropods, a related species group that includes scorpions and spiders. However, most entomologists will specialize in one particular insect type.
Insects outnumber every other life form combined, and they all perform vital functions to this life on planet earth. Consequently, people who decide to become entomologists make numerous significant contributions to scientific-based knowledge. These contributions often include conserving insect species or protecting wildlife, livestock, trees, and crops from pests.
Understanding the role that insects play in different environments can assist us in cleaning up contaminated sites and restoring unbalanced or disturbed ecosystems. As a result, some entomologists have focused their studies on how climate change may affect species of insects along with their distributions.
What Do Entomologists Do?
Entomologists study insects along with their behaviors and environments through experimental, observational, genetic, and chemical techniques.
They can specialize in particular taxonomic groups or species or the use of insects for specific industries or applications.
Veterinary Entomologists
These entomologists specialize in working on methods to protect zoo animals, wildlife, and livestock from insects regarded as pests, along with the diseases that they carry.
---
Read Also:
---
Agricultural Entomologists
Study ways to protect crops from insect pests without causing harm to beneficial insects like bees or butterflies. These specialists may develop types of "integrated pest management".
This is a method that involves using one or more insect species to control another. This approach is also aimed at reducing the use and need for pesticides.
Taxonomic Entomologists
These entomologists work in fields that involve searching for insect species that are not yet known to science. The discovery of "new species" can help us to gain a better understanding of evolution along with the role that insects play.
Medical Entomologists
Investigate ways to stop diseases from spreading from insects to humans, like the Rocky Mountain Spotted Fever and the West Nile Virus.
Structural Entomologists
Study insect species that enter buildings and homes, such as termites and cockroaches. They investigate methods to stop these pests from entering or ways to remove them once they have settled in.
Forest Entomologists
This branch of entomology involves the study of finding ways to protect forests and wild plants by analyzing the pests that are attacking them.
Forensic Entomologists
A forensic entomologist works in the field of helping to solve cases involving murder by studying insects that are linked with decaying and dead bodies. These specialists can assist in determining the location and timeline of crimes.
Where Do Entomologists Work?
Entomologists work in many different industries and institutions since insects are a species that plays an essential role in various environments.
Some entomologists work within the agricultural sectors to help farmers understand how insects might affect their crops. Other entomologists work with epidemiologists and doctors in the study of diseases that insects can spread.
Manufacturing industries also work with entomologists to understand the impact of insects on various things, from lumber to packaged food.
Environmental science is another common area where entomologists work. This involves the study of behavior patterns, population, and migration as indicators relating to various environmental problems.
What Are the Specializations Available In Entomology?
Most entomologists will choose specializations so that they can focus on areas that interest them. Entomologists are scientists that frequently specialize in specific species, such as:
Ants
Beetles
Butterflies
Bees
Crickets
Ladybugs
Mosquitoes
Spiders
Fleas
Flies
Dragonflies
Mantises
Some licensed entomologists will choose much more specific specializations, which will allow for a focus on certain subjects. For example, an entomologist may exclusively dedicate their studies to the butterfly's reproduction habits. At the same time, another may focus on the development of classification systems for insects such as ants.
Training And Education Requirements for Entomologists
Most of the entry-level positions involving entomology will require the person to have a minimum of a bachelor's degree.
A degree in entomology can help candidates to prepare for a career in the way of offering specialized classes that involve insect behavior. Employers also tend to favor candidates that have degrees in other fields that are science related.
Those interested in pursuing higher-level positions and increasing their earning potential should consider furthering their studies. Integrated pest management and medical parasitology or a doctoral or master's degree in entomology are regarded as appropriate qualifications. Candidates can also boost their credibility when they become an Associate Certified Entomologist or Board-Certified Entomologist through the Entomological Society of America.