Interior design is all about how we involve ourselves with spaces. It is an influential, indispensable slice of our day-to-day lives.
Through interior design, we get comfortable homes, well-designed workstations, and attractive public spaces.
Architects design spaces that meet our needs and appeal to our sentiments while dragging from a wide-ranging set of abilities and technical knowledge.
To learn more about interior designing, let us discuss its five basic principles, which will help you to create fascinating spaces to spend time with your family and friends: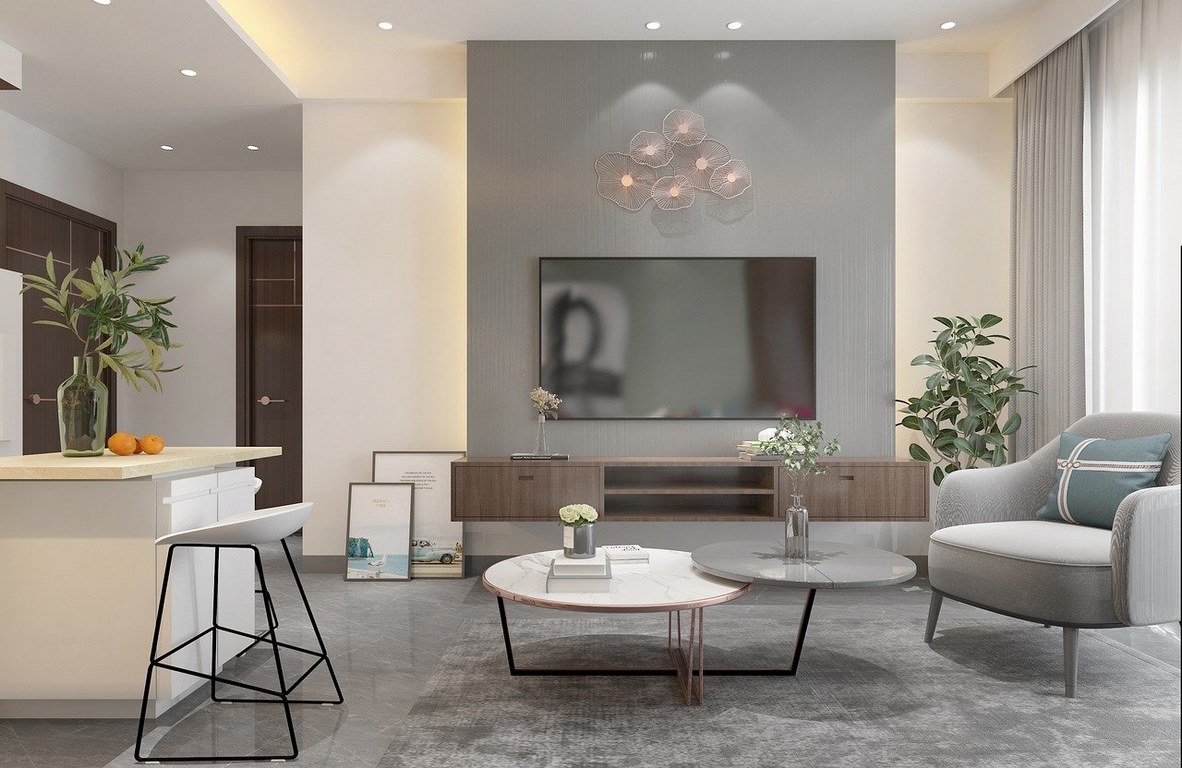 Balance
Balance in interior designing means equal spreading of visual weight to fulfill your practical requirements in a room.
You can attain a balanced design through the vigilant placement of items within a space.
It gives a sense of balance and harmony that our eyes love. At the same time, many factors like size, color, texture, and shape of an element can change the visual weight. There are three styles of balance: formal, informal, and radial.
Formal or Symmetrical Balance
Symmetrical balance means to place objects of equal weight on each side at an equal distance from the center.
Such designs represent a sense of stability, precision, and tranquility. Architects prefer proper balance in traditional homes.
To practice this at your home, first find a central point of the space. It could be a large piece of art, a fireside, or a TV set, and then assemble them on each focal point side.
It will help if you pick identical or equal 'visual weight'. The weight of an object depends on the size, color, and texture of the material, such as grey color is lighter than black.
Informal or Asymmetrical Balance
Although Informal balance is quite challenging to achieve, it is widely used these days.
You can balance the design while using a combination of different objects that have the same visual weight.
The informal balance gives a casual and relaxing look, even though things are not identical.
You can place a large object near the center and a smaller one far away from the center to achieve the look. Architects prefer informal balanced designs in smaller homes.
Radial Symmetry
In Radial symmetry, you place all the design elements around the focal point.
While architects rarely use it in interiors, it can deliver attention-grabbing counterpoint if used suitably. A brilliant illustration of radial symmetry is a spiral staircase.
---
Read Also:
---
Emphasis
It means to develop a center of interest by emphasizing a particular point. Architects create emphasis to make a room less monotonous by placing the objects tog
Ether or grouping the things. Highlighted areas create drama and give an excellent long-lasting impression of the design.
You can use a painting, curtains or furniture, and contrasting background colors to leave the most impact.
Proportion And Scale
Proportion and scale both go hand in hand since they relate to size and shape.
The proportion depends on the association of one object to another, whereas scale is mainly based on perception.
It would be best to keep every article in proportion to the size of the room and with the other objects placed.
Use combinations of items of different sizes, shapes, and forms to create an accurate proportion.
Unsuccessful examples are placing large lamps on small tables or hanging small pictures on a large wall.
Rhythm
In interior designing, architects use rhythm to reduce monotony and create a fascinating design.
Rhythm is all about recurrence, evolution, transition, and distinction in designing. There are three ways of creating rhythm:
Repetition is brought by using the same element more than once all over the room.
Architects repeat the same shapes, colors, patterns, textures to make the eye move from one object to another.
Repetition creates a relation between different parts of the same room.
Rhythm Through a Progression
You can create it by taking an element and increasing or decreasing one or more of its qualities. It is a well-ordered and logical modification.
For example, arranging candles of varying sizes or monochrome colors creates a rhythm.
Rhythm Through Transition
In transition rhythm, eyes glide from one object to another and rest on a unique, exciting thing.
Architects use arched doorways or winding paths to create rhythm through a curved flow of lines.
Harmony
Harmony is the chief necessity in any part of design or work. There are six harmony characteristics: a line, form, size, surface, color, and idea.
Harmony is achieved when all the design components and principles interconnect and work collectively to enrich the visual appeal.
Architects choose color schemes in general to combine a collection of spaces.
For example, pick three or four colors and use them in varying shades to create unity and harmony throughout the house.