Dubai's government is efficient and quick which is why the real estate market is constantly changing. If you're a first-time investor, it's natural to feel confused.
This is where this article will help you. You can find a comprehensive step-by-step guide below to assist you with this process.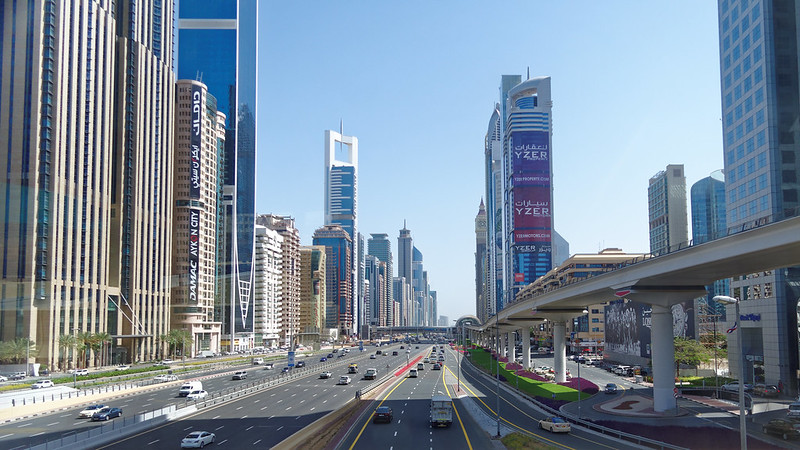 1. Choose A Competent Agent
A consultant or agent offers a clear sense of direction so that you don't get lost in the purchase process. This step saves energy, money, and time.
With the right consultant, your property buying process will be a breeze. You can get an agent by:
Online Research
Your agent should boast significant knowledge of the real estate market of Dubai and should be experienced. Search through various real estate websites of Dubai.
Ask Your Friends
Referrals are a great way to guarantee satisfaction. If someone has already worked with a consultant and was happy with the experience, you should pick that agent too.
---
Read Also:
---
2. Know Your Desired Outcome
You should be aware of your goals in real estate investment.
Capital Growth
In case you are investing your savings, it's likely that capital growth is your priority. This is a mainstream and successful practice because the money spent on investment grows in value over time.
Discuss this with your agent to select a place where you can enjoy satisfying returns in the future. But there's nothing guaranteed in capital growth. It can either lose value or boost depending on various factors.
Rental Income
Dubai is an attractive real estate hub because the value of the property significantly improves with time.
Moreover, you can gain higher rental returns here than anywhere else in the world. This means that owning Dubai's property offers a steady monthly income and financial boost.
3. Choose The Property Type
Dubai boasts thousands of off-plan and readymade properties. Some options are below:
Plot or Land
If your priority is to only invest and not a rental return, you should get land. But make sure to purchase it in a reasonable location at a decent price.
This will guarantee growth in investment with time and a high probability of future income if you partner with a construction company to build property on your land.
Residential Property
This is a popular type of property because it guarantees easy selling procedures and a high rental return. Some examples of residential properties are given below:
Apartment
Dubai boasts some of the tallest skyscrapers which are why your choices for apartments are almost endless.
But remember that high end luxury apartments in Dubai at LuxuryProperty.com offer different advantages to the investor.
Villa or Townhouse
Tons of exclusive communities are available in Dubai which includes wide-ranging villas and townhouses.
If you buy a villa, you'll most probably have a family as tenants and because families tend to stay at a place for a long time, it will bring financial benefits to you. You won't have to search for new tenants and enjoy steady rent.
Studio Apartment
This is a best-selling property type because it offers high rental returns and is very easy to sell. It's smaller in size and usually lies between 400 to 550 square feet.
The value of the investment is also low because it ranges from AED 400,000 to 600,000.
4. Choose the property
The following factors are the most important while considering which property to buy:
Developer
Although you will find influential names in Dubai's real estate market, sometimes the best properties are made by the least recognized developers. Do your research on the developer. Make sure to meet with him once and ask all questions you have.
Age
Dubai and its real estate market is very young. The majority of properties are 10 to 12 years old. Therefore, learn the age of the property before buying.
Building Management Company
This is another piece of information that your agent should provide you. All the buildings of Dubai boast their own security, cleaning, repairs, and management teams.
By getting to know these staff, you can make a firmer decision.
5. Examine the property
Evaluating a property is detailed know-how that every professional agent knows. It's essential to follow a direct evaluation process having the following factors:
Market Asking Price
To have the upper hand, know the comparison between the market asking price and seller's asking price. If it's lower or equal to the market price, then you have a serious seller.
Asking price
The asking price and actual selling price is different. If your agent is good, he can get the asking price from the seller along with its information.
Actual Selling Price
Being aware of the property's actual selling price is an ideal way to gain a good bargain while investing in the real estate market.
There's usually a 10 to 15% difference between the average asking price and average selling price.
You should have a professional agent to know the actual selling prices of similar properties in the past recent months. Not all agents go this far and this valuable information isn't revealed anywhere.
6. Signing the MoU
After negotiating the price, the signing work begins. The agent prepares the Memorandum of Understanding which includes the details of the transaction.
According to the Dubai Land Department, the buyer and seller need to exchange a security cheque which is almost 10% of the negotiated sale value.
If a party rejects the deal after signing MoU, the other party will keep the 10% security deposit.
7. Finalize the transaction
After signing the MoU, the transfer date of the property is already decided. On that date, the buyer should do the following:
Go to a Trustee's office with your agent and submit the required documents.
The office will acknowledge the identities of the buyer and seller.
The buyer should submit 10% of the cheque, manager's cheque in the seller's name, manager's cheque in Trustee office name, manager's cheque in DLD's name, and manager's cheque in real estate agent's name.
After exchanging these cheques, the title deed will be issued by the DLD and handed over to the trustee's office which will be given to you.