Whether you are updating an old home or moving somewhere new, there are many styles of interior design to consider.
Many designers love drawing on the past and bringing classic styles into their homes, while others like bringing futuristic elements into their design plans.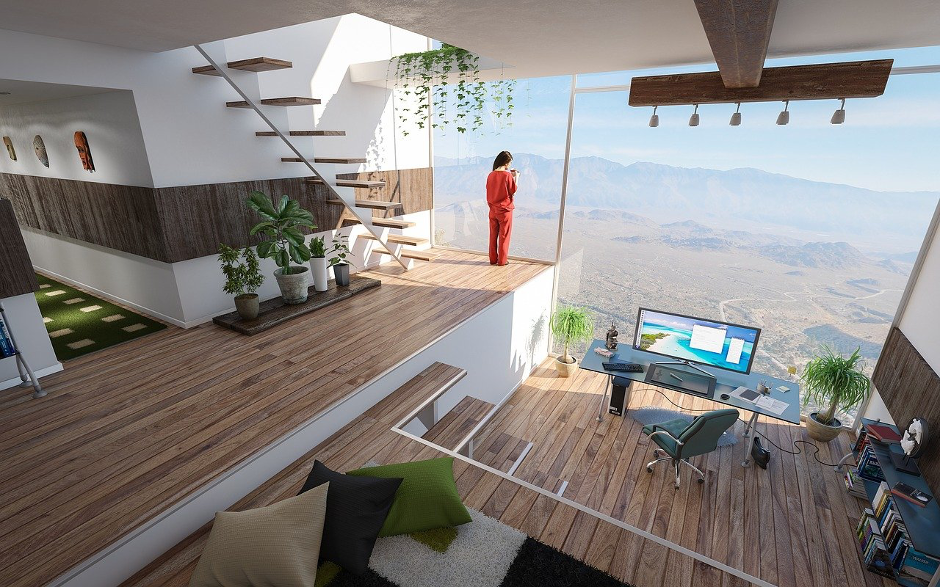 We are here to discuss some more modern and futuristic design styles and how you can add them to your homes. You don't have to imagine a spaceship or crazy future technology to be futuristic; simply bringing modem ideas, materials, and shapes into your home can bring a futuristic element.
Let's discuss some of our favorite and top recommended ideas for how to add futuristic elements to interior design.
Neon Signs
When one thinks of neon signs they may think about old bars, highway signs, or adverts. However, neon signs can truly bring a spot of modern and futuristic flair to a design.
Alex from https://www.neonsignsdepot.com explained that neon signs are being used more and more in modern art, stylish home design, and futuristic creations, making them a truly special way of bringing futurism into your home.
We couldn't agree more. When you look at many futuristic designs and pieces of art, neon is becoming frequently used, showing that it can be used in a stylish way.
Neon signs don't have to be old-school adverts for cola brands, they can be used for custom designs, room accents, or blended in with art to create a futuristic feel in a room.
If you haven't considered neon before we recommend looking at some of the great options available these days, small and large, and see how they could fit into your home.
Minimalism
Minimalist design is a forward-thinking, modern, and futuristic design style. Some view minimalist simply as "throwing everything away to leave a bare room". While there is some truth to this, the reality is more nuanced.
Minimalism uses simplistic design, less decoration, and less clutter to create clean, bold spaces. Using plenty of natural light and open spaces to create modern or futuristic looking areas within a home.
Simple materials that often clash in texture and design can be used to define areas and less clutter on shelves helps open up this modern space. Basically, minimalism creates simplicity in both form and function of a room.
It is such a far cry from the olden days of cluttered shelves and walls covered in photos that it brings a room forward into the futuristic scope.
Futuristic Materials
New materials are constantly being created to replace tired, old styles and to help bring us forward into the future with more sustainable and ethical materials. Gone are the days when an entire house was clad with wooden walls, furniture, shelving.
To bring futurism into your home you can try a variety of new materials that help create a more than modern feel. Recycled plastics can create fantastic furniture, storage solutions, and even decorations.
Many futuristic-styled designers also choose to use metals and other composites for these jobs, many of which are recycled, up-cycled, or fully eco-friendly. Forget flat-packed cupboards and units, these bespoke designed pieces will create a flow and futuristic feel in your room.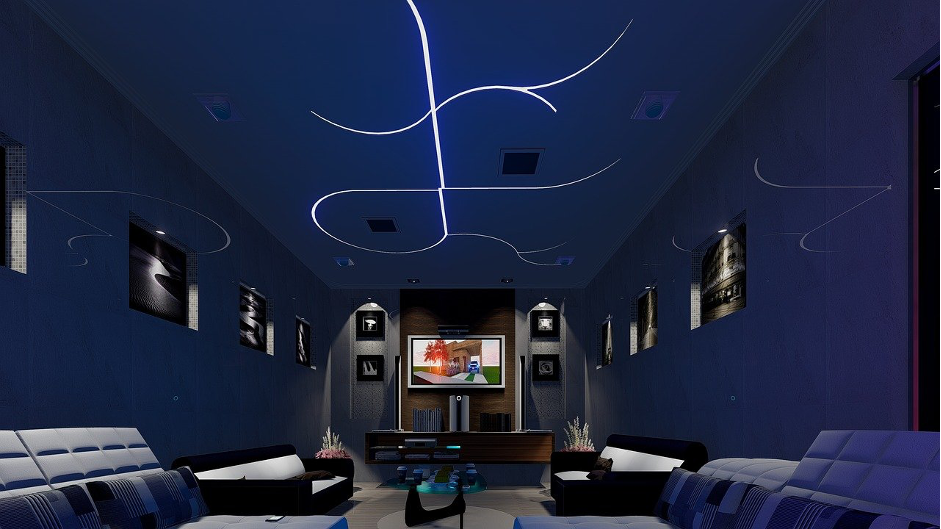 Asymmetry and Shapes
The futuristic design takes away from the current styles of square rooms, flat counters, boxed furniture, and simple corners. Instead, the futuristic design incorporates fluid lines, asymmetrical rooms, and unique shapes.
Instead of a simple square room, jutting lines and jaunty angles are used carefully to create completely special spaces. These lines are built into a room to create a flow and feeling of uniqueness in your home, linking one end of the room to the other with one constant flow of shape and style.
Instead of lots of pieces of furniture lined up against a wall, you could have a flowing counter which incorporates shelving, entertainment units, heating, appliances, and art.
Interlocking triangles, hexagons, and similar shapes are often used to create this ebb and flow around a room, giving a truly futuristic feel.
Color Choices
When we look back at our homes from the last few decades we see a lot of colors. In the 70s and 80s, bright colors were used a lot in both home and fashion styles. After this, we see a lot of darker colors used and accent or feature walls in homes.
We seem to remember there is a lot of dark green! When looking to modernize your home or bring it into the futuristic scope, it's time to tone down the colors – for the most part, anyway. Futuristic design entails a lot of neutral tones.
Think majority white with grays, blacks, and maybe a few flashes of a single primary color like red. This, along with good lighting choices, helps create bright and futuristic spaces that feel open, strong, and beautiful.
Furniture
We have certainly all owned the basics when it comes to furniture, haven't we? A big old wooden dining table, boxy bed frame, or an old leather sofa have probably found their way into most of our homes at some point.
Futuristic furniture is quite the opposite of these particular pieces and shapes. Again, lots of glass, metal, and plastics will be used in the creation of futuristic furniture, while shapes will not have many straight lines.
Curved-base chairs instead of straight legs, flowing tables instead of boring straight sides, angular sofas designed to fit into odd-shaped rooms.
Lots of these pieces will be black, gray, or plain wood in color and neatly slide into a specific space in your flowing design of a room. These are all examples of how furniture design is evolving and creating futurism for our homes.
Piecing together elements from each of these areas will help you design the most futuristic bedroom, bathroom, or living area.
There is a lot to be said for futuristic design, after all, if it truly is futuristic, we'll all be doing it soon! Why not get ahead of the curve and start on your futuristic interior design today? We are certain you will love it once it's finished.