There's something very satisfying about completing your own furniture project. Watching the plans come alive and then being used on a daily basis is a great feeling.
And if you're doing these projects on a daily basis, you'll know just how the smallest of details can make the biggest impact.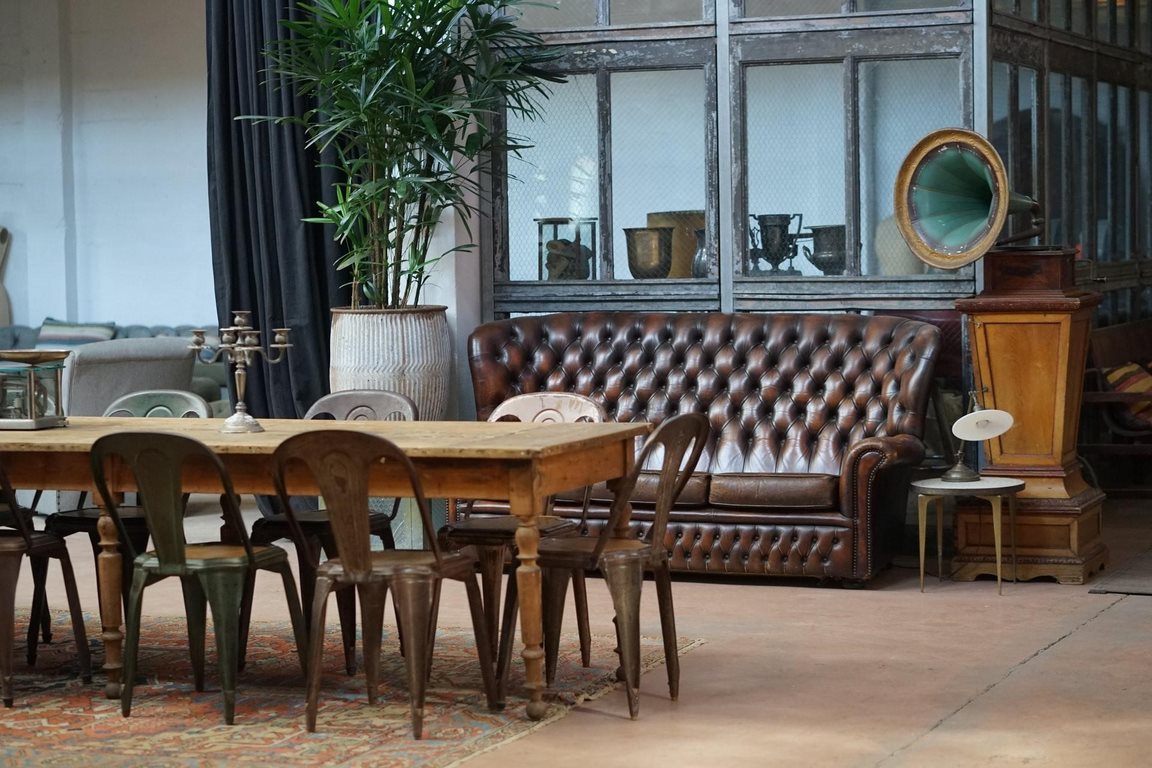 A flash of colour, a new handle, or a stylish design detail is all things that can transform a piece of furniture from dreary to cheery.
And one of the most striking ways to do this is using upholstery nails.
When you sit down to plan your next DIY project or give that chair a new lease of life, you're probably thinking about the material, colours, and paints (ok, maybe not so much with furniture, but it's quite probable if you're renovating a chest of drawers).
But give the humble upholstery nail a moment's consideration…
Why?
They come in all shapes, sizes, and colours (so finding a style that perfectly complements your project is easy)
They're easy to attach
They're versatile
Take a look at some of the applications for these brilliant little additions to your next upholstery job.
Decorate a Picture Frame or Notice Board
Decorate the inside (or outside) of a picture frame or notice board with a row of stylish upholstery pins.
To get a really rustic feel try covering a boring old cork notice board in the material first. Use the decorative nails to put the cherry on the cake. It's a great way of tying themes in a room together.
Create Intricate Patterns on Dressers and Drawers
You've renovated a chest of drawers or dresser but it's still a bit plain. It needs something. What about a cool design or pattern?
Ok, you could paint a design on the front or you could trace it out and give it a 3D feel by using upholstery pins instead of paintbrushes.
Get the pattern right and you've got one amazing-looking dresser on your hands.
Add a Touch of Class to Plain Headboards
You've got a headboard that's looking a bit jaded. So, you decide to paint it or update it with a covering of new material. Great.
It's definitely not jaded anymore. But if you want a traditional fee, why not frame it with Regency-style furniture pins. It's a classic look that's sophisticated and never dated.
---
Read Also:
---
Create a Timeless Pattern on a Piece of Furniture
Pins and tacks are most often seen on traditional style chairs and sofas (or anything old and leathery…  except grandparents).
So, if that's the look you're going for then hit the nail on the head and embellish your furniture with pins all over.
Perhaps the best example of this is the Chesterfield sofa style. It's famous for its tufted cushions and striking use of upholstery pins around the furniture arms and down the furniture legs.
Make Decorative Pieces Around the Home
Upholstery pins work really well with materials like leather. It's a bit of a cliché, yes, but the leather and pins heavy-metal-cum-biker-cum-steam-punk look makes for some really great home decor touches.
For example, buy a paper mache arrow decoration or plain box from any craft store. Cover it in leather, then finish it with the upholstery pins.
It will look great (tip: the arrow looks really great as a way of breaking up the squareness of lots of photo frames on a wall).
Banging in the Nails
If you've been convinced that you should be buying decorative nails for your next project, here are a few tips that might help when you're using them.
The nails can be hard to guide into place with your fingers, so try a spacer. It's a plastic device that looks a bit like a sawn-off spatula but will help you line up your tacks perfectly.
When hammering, use an upholstery nail hammer. The magnetic end is designed for upholstery tacks.
If your upholstery nails need a soft strike to choose a hammer with both a magnetic head and a softer nylon head.
If the nails bend because the wood is hard, you could use a very small drill bit to create a pilot hole.
Or bang in a regular nail that has a shaft smaller than the upholstery nail to create a pilot hole.
And when that project is completed and you're looking at your hard work in place, it will all be worth it.