People often dream of winning the lottery or coming into a windfall in another way.
However, they never stop to think about what they will do when they actually receive these funds.
They imagine going out and buying things they have always wanted, but this is not wise. Certain steps should be taken at this time to ensure the recipient makes the most of these funds.
The following are four steps every person should take when they strike it rich.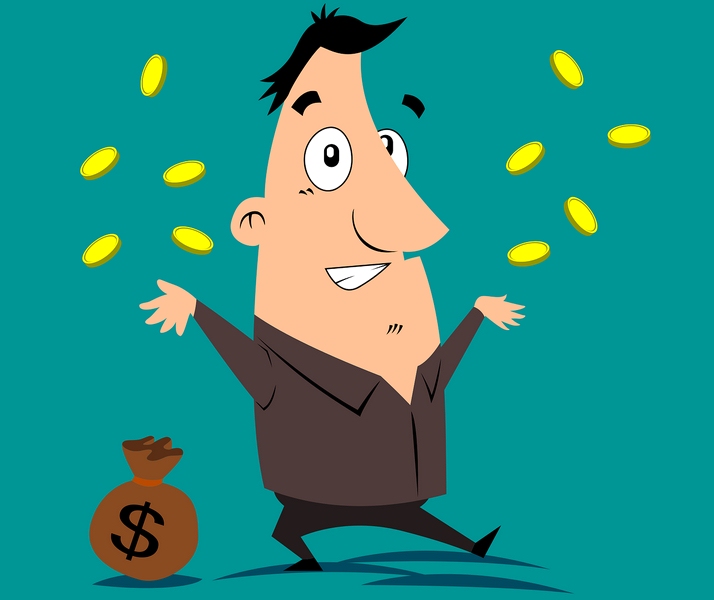 Purchase a Home
Every person needs shelter, so the first purchase a person should make is a house. This doesn't need to be a fancy mansion, but it does need to provide a roof over your head.
If you want to go lavish, do so. However, make certain the bulk of the funds aren't spent on this purchase. The goal is to have enough to keep up with regular maintenance, make repairs as needed, and pay the taxes with ease.
Nobody wants to find they have to go back to work because they are house poor, especially someone who has come into a large sum of money. When looking for a house, be sure to keep this in mind and buy it within reason.
---
Read Also:
---
Pay Off Debt
It is easy to say that it's smarter to continue to pay on debts and put the funds in the bank. Nevertheless, a person needs to determine if this is truly the best course of action.
If the interest rate being paid on these debts is higher than the interest the money will earn in the bank, pay off the debt.
Use the funds that were reserved for making the monthly payments and the mortgage to build up a savings account and earn interest. The peace of mind obtained when you know you are debt-free is priceless.
Spend Slowly
Although it would be fun to go out and buy all of the items you have dreamed of purchasing for years, it's best to not do so at this time.
Put the money in the bank and determine exactly which type of home should be purchased, what items are essential, and what items can be deferred.
Reflect on what is truly important in life, and use the funds for those items first. Put the rest in the bank and live off the interest. Many people find this is more than enough to fund the type of lifestyle they desire for the foreseeable future.
Establish a Support System
Financial matters become more complex when a person strikes it rich. Bring together a team of legal, financial and tax advisors to ensure no mistakes are made at this time.
Have these professionals work together to manage the funds and ensure they grow rather than disappearing into the wind. Don't take the advice of others when building this team.
Meet with these individuals personally to ensure you feel comfortable working with them and that they put your interests first.
Furthermore, never give them signing power. Always require a personal signature on your checks to make certain you know where the funds are going and have approved the expenses.
Don't allow others to dictate what will be done with these funds. It's your money, and you need to retain control over it at all times. However, don't hesitate to seek advice when it is needed. Doing so allows you to act wisely and ensure you have the means to live a comfortable lifestyle for years to come.