Can we talk about how expensive carpets are? Like really! They cost a lot! Especially if it's a new one. But they feel amazing and look amazing.
However, due to their costs, not many of us can deal with throwing out a carpet when it becomes old or lost its newness. Luckily, you don't have to!
Here are some ways that you can actually restore an old carpet. My best is carpet dying.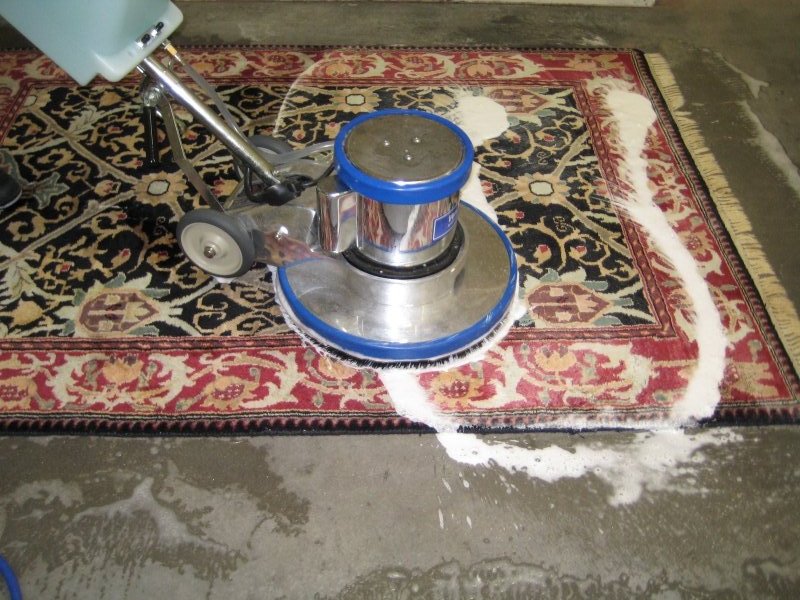 Deep Cleaning
The first step to getting back a great-looking carpet is cleaning. We're not talking about the usual vacuum cleaning.
You'll have to do a lot more. If you do not have time for this, you could get professionals to do it. Alternatively, you could rent a carpet cleaning machine.
When you have a clean carpet, you can do more.
Rake
No, I don't mean with an actual rake. Carpet rakes are actually a thing and I bet you're just as pleased as I was when I discovered this.
Carpet rakes help untangle interwoven fibers. Be sure to rake in the opposite direction of the tangle.
---
Read Also:
---
Spot Clean
If your carpet has spots, even deep cleaning might not get them out totally. If you didn't attack that stain soon as it was made, you'll find it slightly harder to do so. There are several carpet spot cleansers being sold.
However, be sure to get one that is made for whatever material your carpet is made from. Spot cleaning will finish your cleaning job and give you a fresh slate to get other things done.
Get Rid of Furniture Indents
Furniture indents are those marks made by furniture that we placed on them. Getting rid of these indents can make a large difference.
Luckily, you can do this yourself. First, vacuum over the indent. Then, place ice cubes over the indents.
This will help strengthen the bent fibers. When the ice cubes have melted, fluff the fiber up with a cloth or a spoon.
Next, fluff the carpet up with your hands. Lastly, go in with steam. If you don't have a steamer, make use of a heated towel.
Get The Scissors Out
Sometimes, your carpet might simply need a good trim. This might be the case especially if you have pets who have taken a love to your carpet. Trim all snags with a new or sharpened pair of scissors.
Re-Fluff
Maybe your whole carpet looks beaten up… especially if it's always stepped on. A great idea would be to re-fluff everything and not just the places with indentations.
Be careful to follow the instructions and take your time to do it too.
Dying
All the above tips will restore a lot of things- color, however, is not one of them. If your carpet is dull and lacks brightness, dying it is only one thing that can be done.
Now, be careful because this is one sure way to ruin your carpet if done wrongly. Be sure to put a lot of research into the type of carpet you have. This will help you pick out the right type of dyes.
Final Thoughts
While restoring a carpet isn't easy, it is much more preferable to doing repurchasing a new one. With these tips, you can have a new project and get a 'new' carpet out of it.